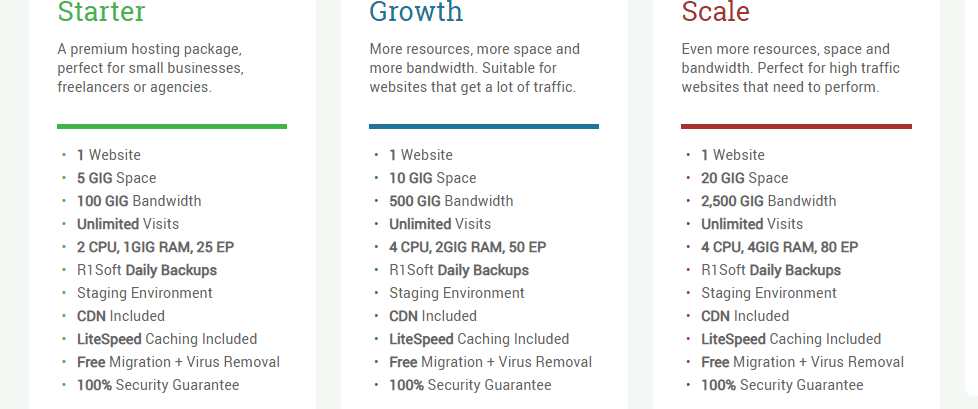 Tech-Hosts is an internet services provider based in the United Kingdom. It specializes in the provision of dedicated servers, cloud VPS, web hosting, domain name registration services, and SSL certificates. This firm targets SMEs and large corporations.
Features and Ease of Use
The standard features incorporated in Tech-Hosts hosting packages include:
Free Firewall protection

CDN Cloudflare

AntiDDoS protection

LiteSpeed websites

SSD disks

MariaDB databases

Free amazing

R1Soft daily backups

Free website transfer

Antivirus
Tech-Hosts uses LiteSpeed technology and Website Caching technology which makes its clients' websites to load over three times faster than standard Apache websites. Its clients have access to Tech-HostsHub which greatly simplifies the process of website management by providing powerful tools.
Furthermore, the hosting provider offers R1Soft backups for its clients. Through this system, it performs daily backups, where it retains 2 daily backups, 2 weekly backups, and 2 monthly backups. Its cloud VPS servers' clients have access to free backup services. It uses high-end infrastructure from top technology companies including OVH, Nominet, Jisc, among others.
Tech-Hosts offers cloud VPS which includes dedicated resources. The cloud VPS servers are highly scalable such that they can easily be upscaled or downscaled to suit the users' preferences.
Users also have complete access to an external control panel through which they can reboot their cloud VPS servers. The firm uses SSD drives on its hosting packages which ensure superior loading of the websites it hosts. Tech-Hosts dedicated servers run on powerful Intel Xeon E3 and Intel Xeon E5 processors. 
The firm observes strict security measures for its hosting infrastructure such that it offers its customers a 100% guarantee. Its security measures include four levels: Tech-HostsFileMonitor which involves running each file through the firm's monitoring software. Any dangerous file detected is directly quarantined. 
Tech-HostsAntiVirus involves a complete anti-virus scan which is conducted two times daily. Any threat found is quarantined while any suspicious thing is reported to the company's technical team and is immediately scrutinized. 
Tech-HostsSecure acts as a suite for your website security through which a user can add several measures that are commonly used for website security. This feature doesn't exist as a standalone plugin.
Tech-HostsFirewall is usually on the frontline of all types of attacks. Through this feature, suspicious IP addresses are instantly blocked to prevent them from accessing anything. Tech-Hosts incorporates SSL certificate in its hosting packages. Its customers can opt for its free SSL certificate or the purchase option. 
Pricing and Support
Tech-Hosts hosting plans are reasonably priced. Its prices are listed in euros. The vendor offers a flexible billing cycle which includes monthly and annual subscriptions. It also provides free migration, free installation, and free virus removal. For every annual subscription, the firm offers two months for free.
It offers 60 days money-back guarantee which is significantly higher than the 30 days offered in the industry. It does not commit itself to a network uptime guarantee.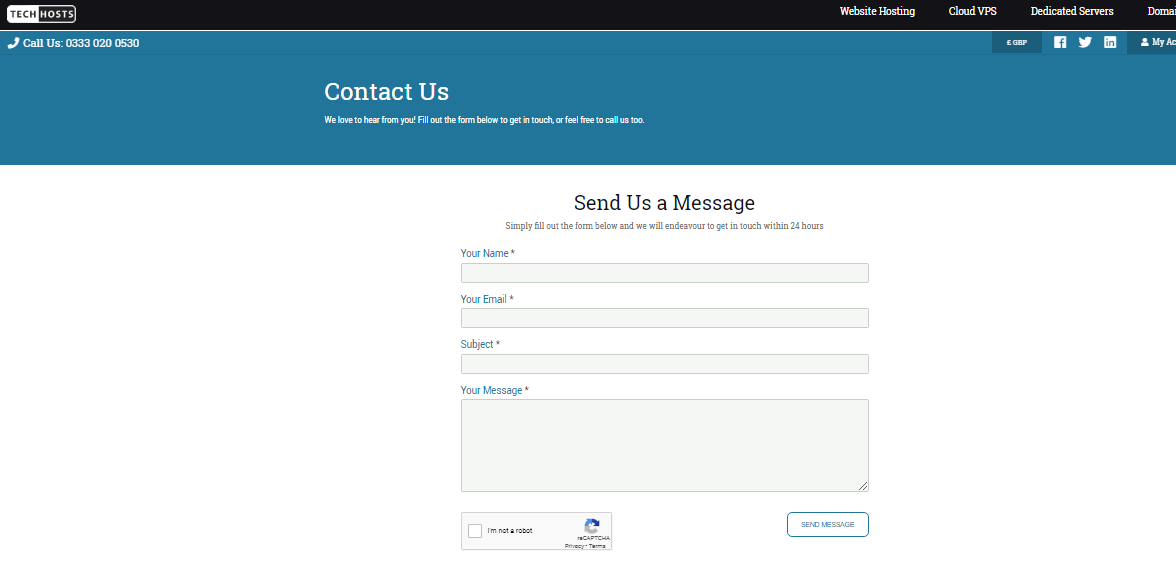 To communicate with its technical support team, Tech-Hosts has availed three options: telephone, ticketing system and email. It has no live chat support. It offers 24/7 support via its ticketing system which includes a guaranteed response time of eight hours.
While the vendor did respond to my email query fairly quickly, I found the email response a little impersonal.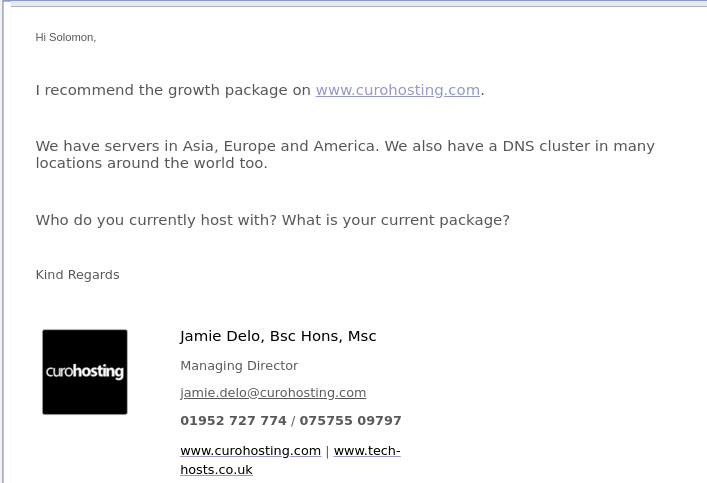 Although Tech-Hosts has set up a knowledge base section, most of the links return a 404 error, making it quite hard to find it on the website. All the same, the knowledge base is quite detailed.