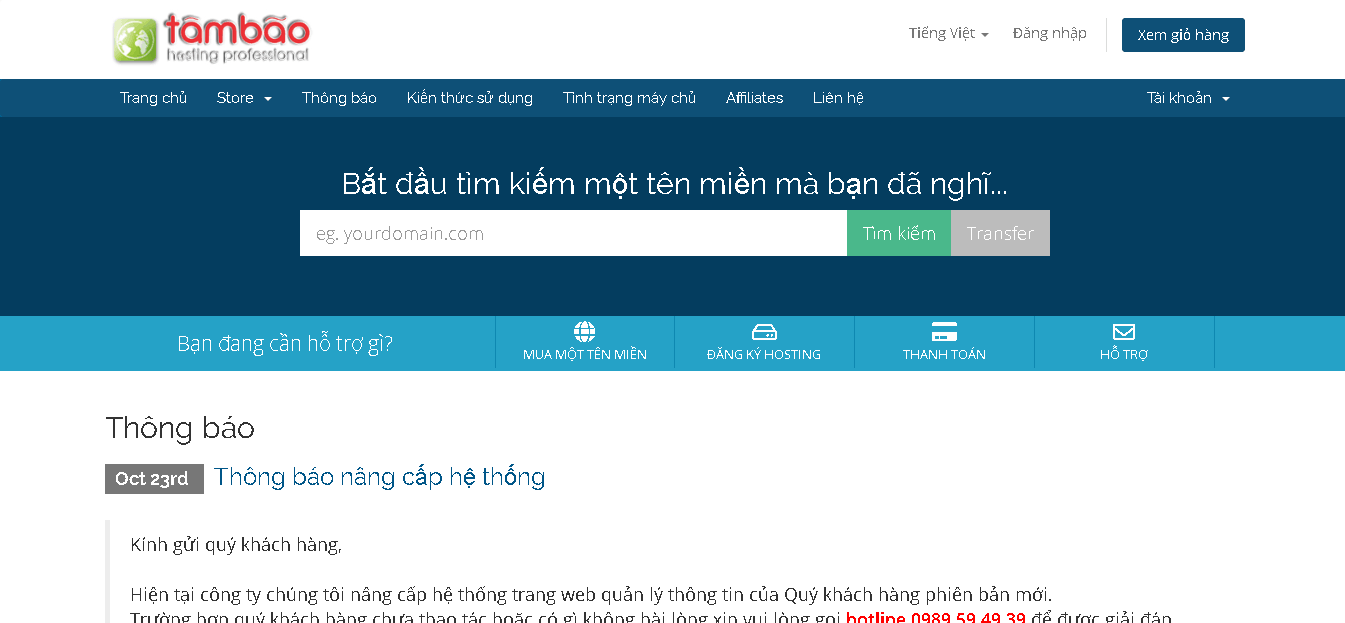 Tam Bao boasts of high-speed connection server locations in Vietnam. The data centers play a vital role through which this hosting firm is able to deliver quality and fast hosting services. The hosting company is based in Vietnam and offers an array of hosting solutions, including shared web hosting, reseller solutions, VPS servers, SSL certificates, server management solutions, and domain name registration services. Its website is only available in Vietnamese.
Features and Ease of Use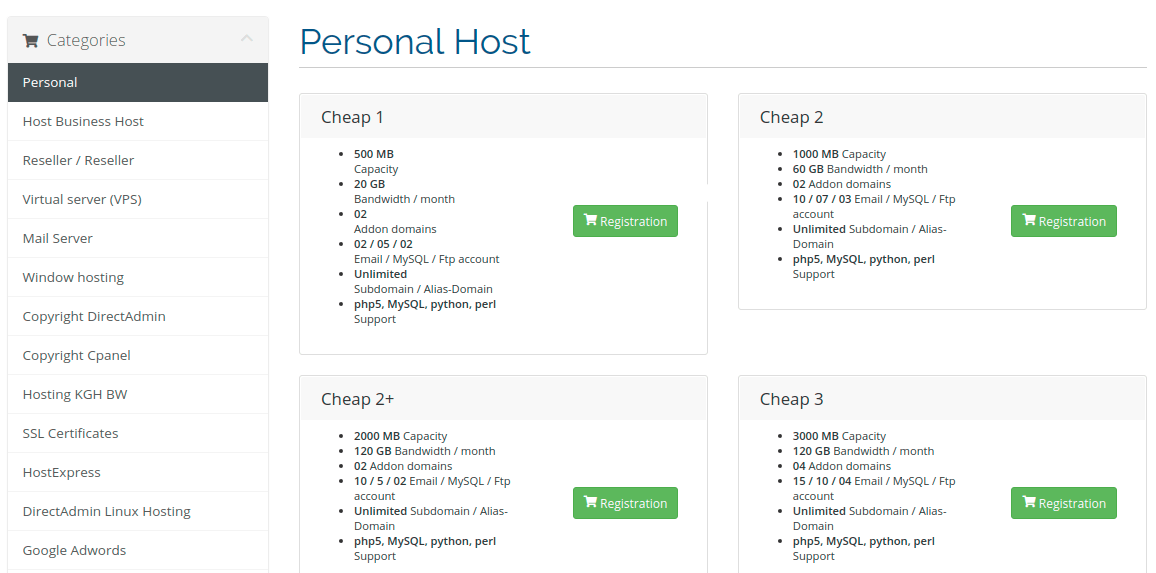 Tam Bao's array of hosting solutions include the following standard features:
PHP 5 support

MySQL databases

Microsoft SQL servers

Weekly backups

Python, Perl programming language

Either Linux or Windows OS platforms
Outside of the standard web hosting services, Tam Bao offers an array of hosting solutions that differ in terms of the features included and the supported applications. The solutions include copyright cPanel, copyright DirectAdmin, HostExpress, Virtuozzo containers, and Google Adwords, among others. This enables the vendor to offer diverse hosting packages to suit a variety of individuals with different requirements for their businesses.
For simple websites with moderate traffic, the vendor has a variety of shared plans from which customers can choose. This way, even individuals with personal requirements won't feel left out.
Tam Bao provides online backup solutions for all of its hosting services. The backups are automatically performed by secure backup servers placed in different locations, to help minimize the risk of loss. The decision to process the backups online came from the idea that it minimizes interruption of service when the backup process is ongoing.
Unlike many hosting providers in the market, customers should be aware that Tam Bao has a website that adopts a PHP shopping cart E-commerce software. And although the E-commerce shopping cart for PHP is easy to build and use, it can limit the information a vendor can avail to its audience.
Pricing and Support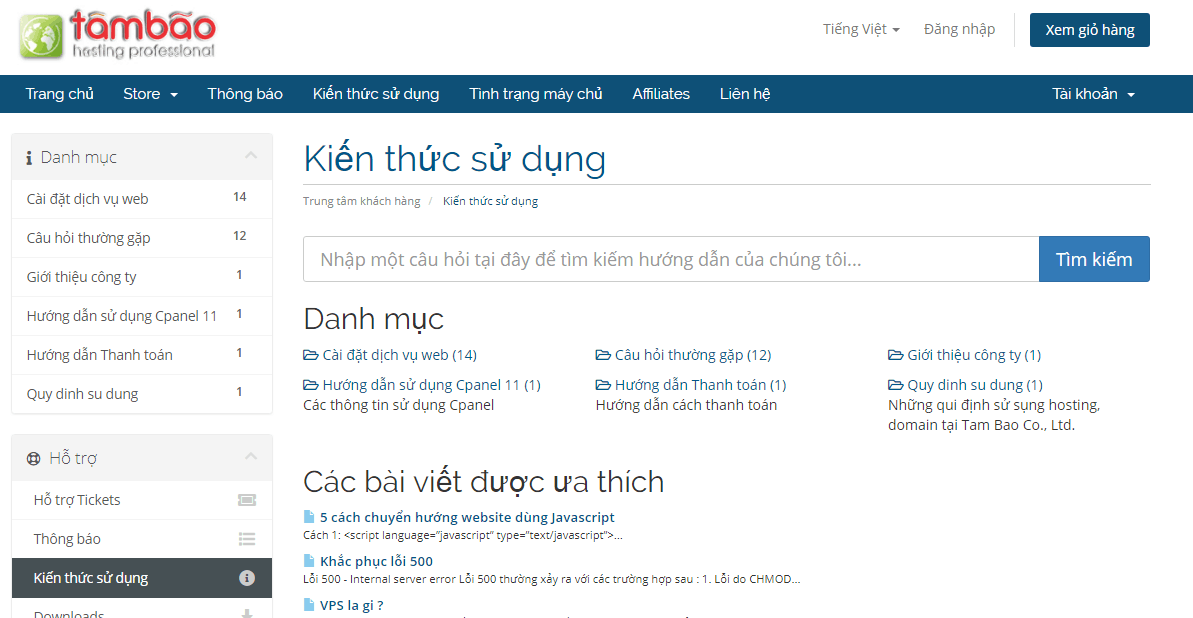 Tam Bao hosting plans require customers to commit to a minimum contract of three-months. For this reason, although at first glance they might seem cheap, the hosting solutions can become overwhelming, especially given that they are not paid in small installments. Prices are listed in three currencies: Vietnamese dong, British pound sterling, and U.S. dollars.
Tam Bao RAID 5 storage servers offer a 99.99% uptime guarantee. That said, only SSL certificate packages come with a money-back guarantee. All of the other hosting plans do not seem to have a refund policy.
You can ask for assistance from this vendor's support team only via sending them a ticket through the ticketing system. The hosting firm has not invested in other communications channels such as telephone, email, or live chat.
To enhance its support system, the company has created a knowledge base with several articles.