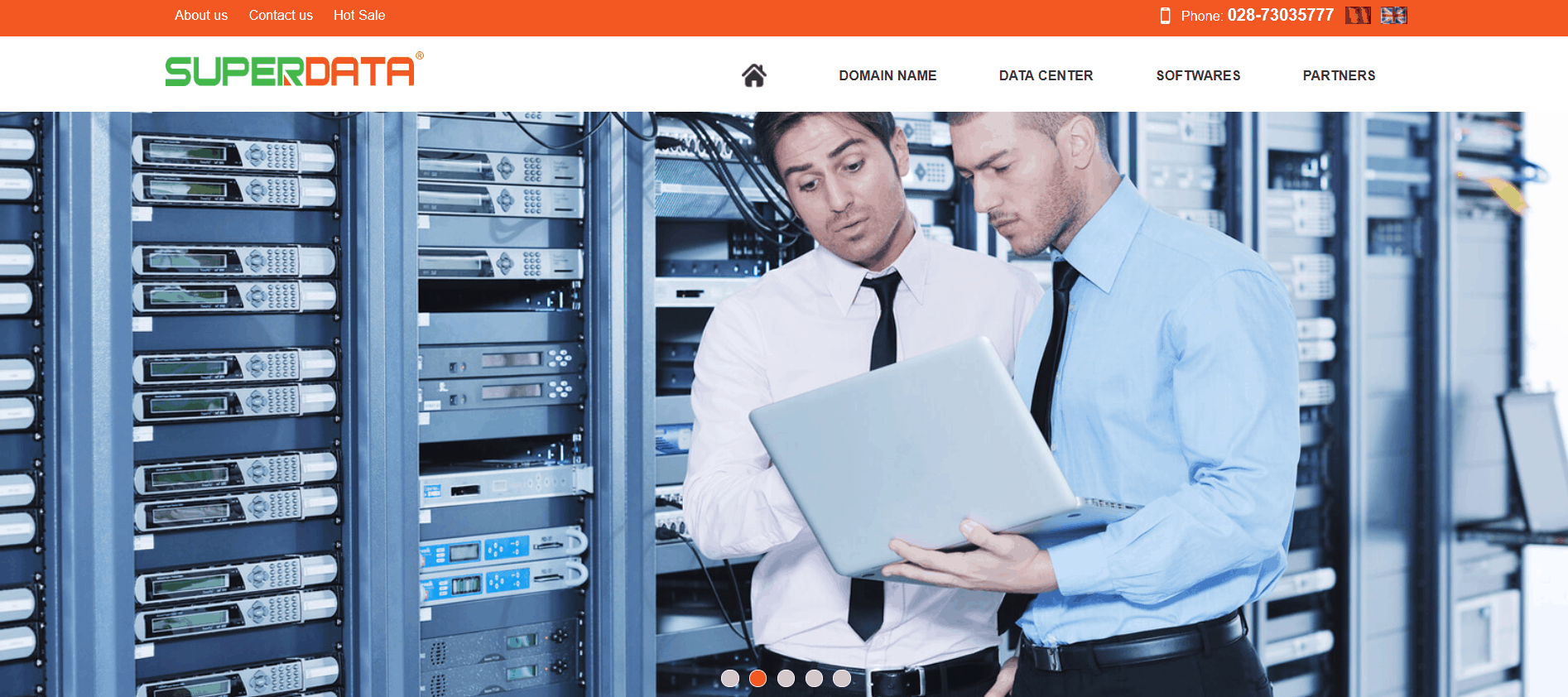 Superdata is a Vietnam-based company that has been offering data center and internet related services since 2009. While they don't provide any form of shared hosting services, they do allow you the ability to rent server rack space and use them as your own personal datacenter.
Features and Ease of Use
Superdata offers rack cabinet rental services to those looking to host anywhere from 1 to 20 servers without having to set up their own datacenter. With Superdata's rack servers, you get the following:
Up to 2 CPUs per rack
UPS/Generator backups
Air-conditioned units
1Gbps network card port per rack
30 IP addresses
20GB of bandwidth per month.
Ability to reboot server via Web and SMS
Server traffic monitor tools
Email warning reports for server errors and warnings
If you're looking to rent a server rack, then you have expert knowledge on how to configure and build servers remotely. If you're not an expert in these areas, you will need to look elsewhere as they only provide the hardware and monitoring tools.
Pricing and Support
SuperData offers rack servers available for rent at a flat monthly rate. Our racks have the features mentioned above and can accommodate up to 20 servers on each rack. This provides an impressive capacity for your website, network of sites, or even for reselling website hosting.
Note that discounts on your rentals may be available if you buy servers from one of their partners. Also, there is a setup fee on any racks you rent from the company. If you haven't figured it out, they don't provide server rentals, but just the rack space, meaning you will either have to buy the servers from them or ship the servers, so make sure to factor that into your costs.
If you need support, SuperData has 24/7 telephone support as well as email support available. Phone support is not toll-free.