To compare the best web hosts, we hosted the same WordPress website on each one and tested performance, customer service, and value for money.
Check out the results here.
Responsive, Reliable, and Customer-Centric Hosting
Sure, Superb Internet has been around since 1996 and hosts hundreds of thousands of customers from 150 countries. The company even owns five data centers in the U.S., has won a number of awards, and has a 100% network and server uptime Service Level Agreement.
Superb Internet sells a full range of hosting services, with its primary focus being cloud hosting, dedicated servers, and colocation services for enterprises and high-traffic websites.
But it's not one of the biggest players on the field. Not even close.
Does bigger always mean better? Can Superb Internet provide better service than the big guys? Does it have all the features you need for your website?
Let's find out if Superb Internet is right for you.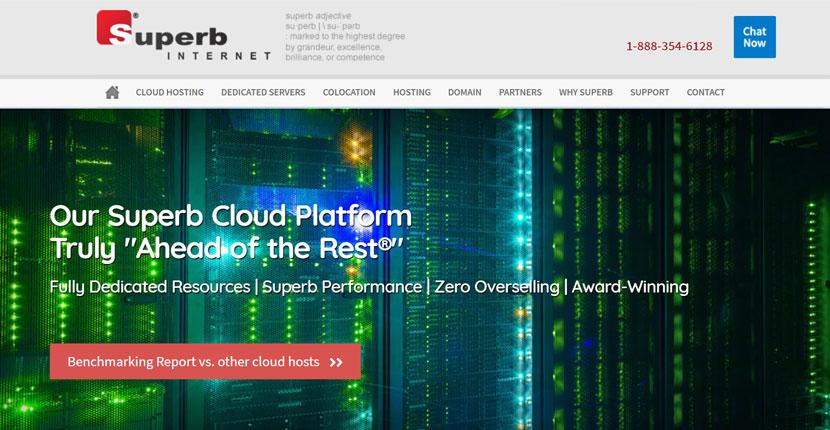 In this review, I'm going to dig into the data: the average uptime, server performance, customer support experience, and more. I'll also run through the whole process of purchasing a hosting plan and requesting a refund to see if Superb Internet delivers on what was promised.
By the end of this review, you'll know everything you need to know about Superb Internet, such as:
What's the expected uptime?
Are there any beginner-friendly tools?
Does it support advanced coding languages?
What's the customer service like?
How easy is it to get set up and launch a website? (Spoiler alert: I'll time the whole process and document it as I go!)
How fast will my website be when it's live?
Are the prices good?
Can I cancel easily?
Is there a money-back guarantee?
By the end of the review, you'll have answers to all of your questions and concerns about Superb Internet, so you can determine whether it meets your needs.