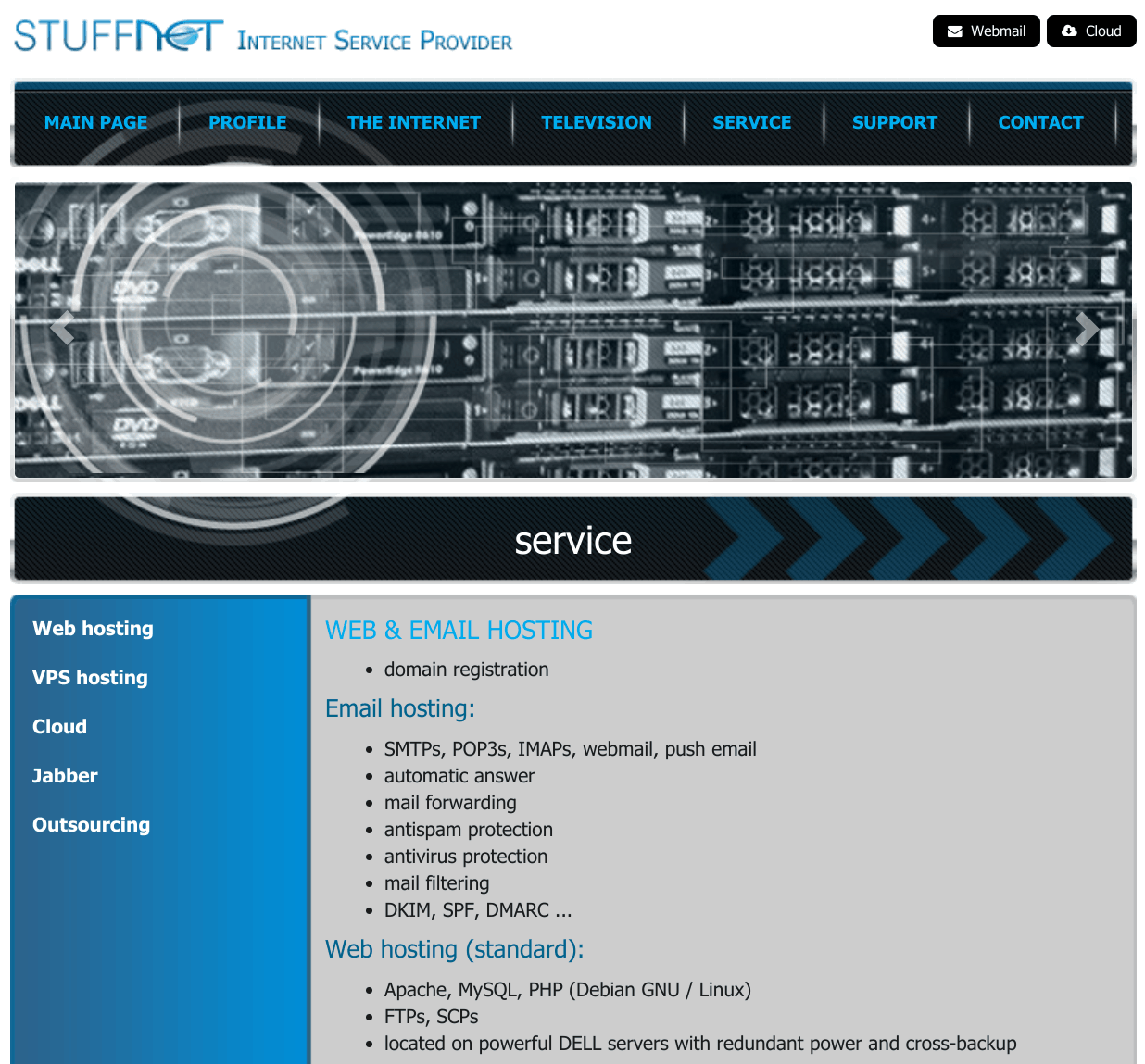 Slovak company StuffNET can trace its brand back to 2006, but it has been operating as StuffNET sro since 2013. It provides a range of internet services as an ISP, television service provider, and web host.
Features and Ease of Use
StuffNET has the latest Dell servers connected to redundant power to ensure your hosting services never go offline. When you sign up for StuffNET's standard web hosting plan, you get access to these features:
Add-on domains
Apache, MySQL, PHP
File Transfer Protocol Secure (FTPS) and Secure Copy Program (SCP)
SMTP, POP3, IMAP
Antispam and antivirus
Online file manager
If shared hosting is insufficient for your needs, you can scale up to StuffNET's VPS hosting. You get an optimized Linux environment for your website and mission-critical apps at a price that's cheaper than a full dedicated rental server. If you intend to run cross-platform apps, you might benefit from a cloud hosting plan.
Pricing and Support
At this point, you might be wondering, "How much does hosting cost?" and "How can I place an order?" Unfortunately, StuffNET's website doesn't provide any information to answer these questions. They don't display hosting prices, and it's not possible to purchase a plan directly online.
To learn more, you'll have to contact the company by calling or by filling out the online contact form: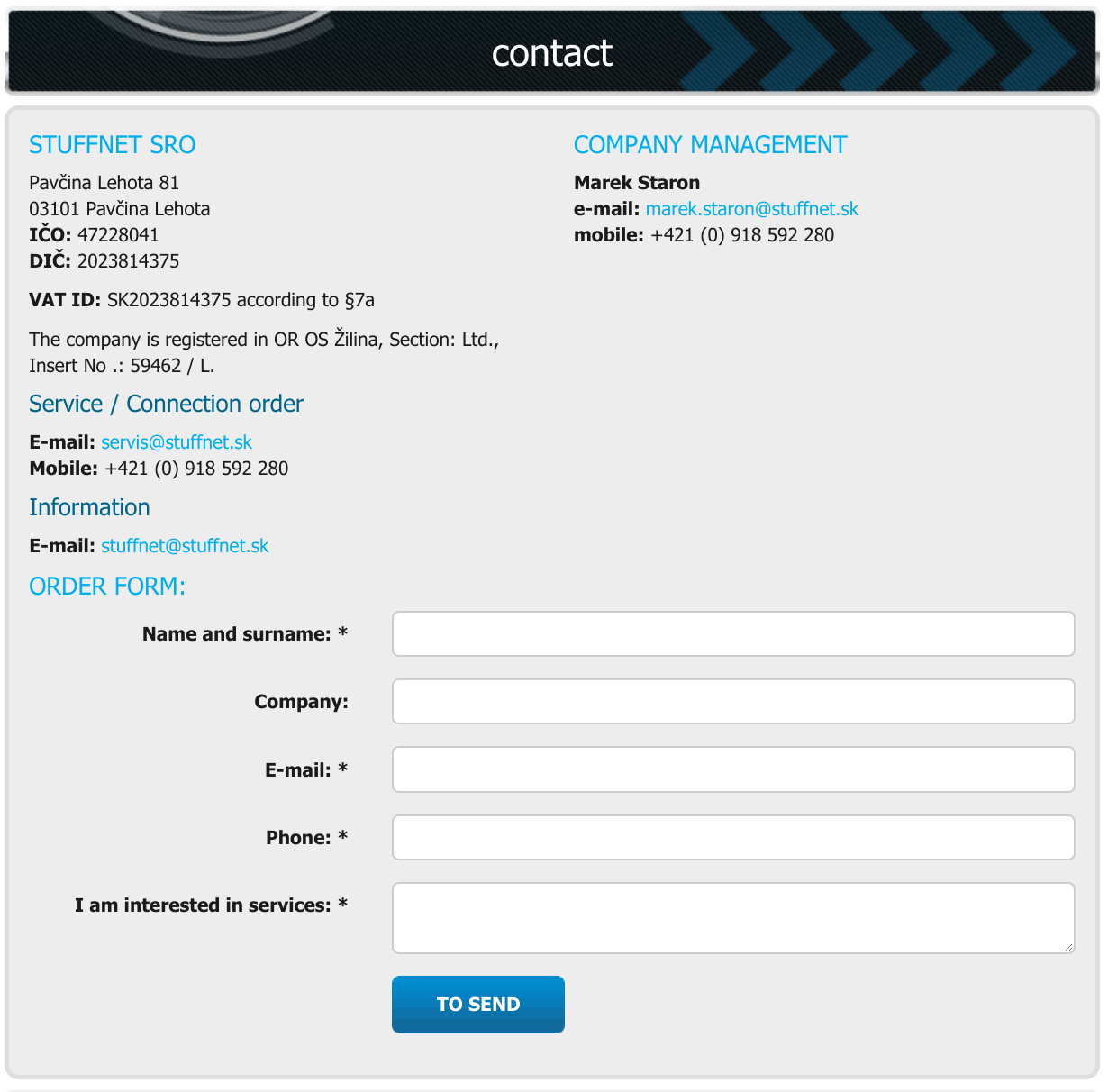 In terms of support, while the support specialists should be able to help you with installation and server administration issues, the only self-support resources are two downloadable PDFs for setting up email with Thunderbird or Outlook 2010. These are more relevant to internet service customers than hosted users, and they're a little bit "retro".