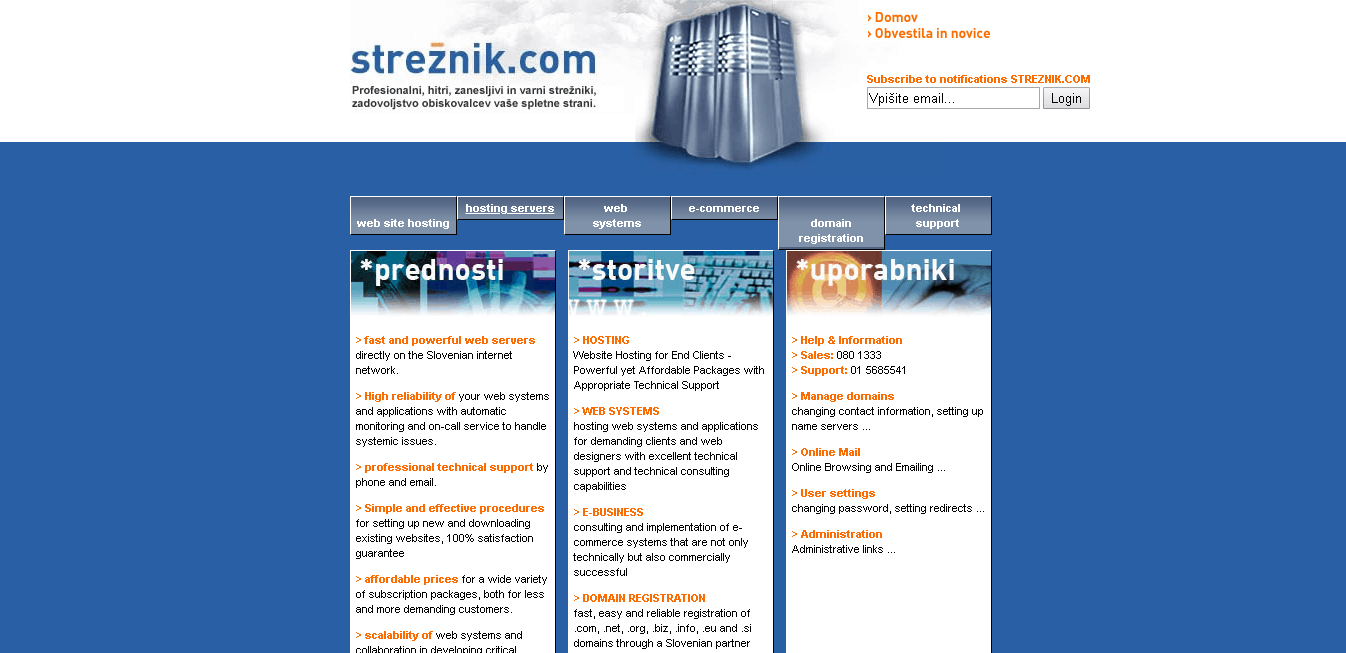 Streznik.com is a hosting company based in Slovenia. Its hosting solutions are powered by a Slovenian internet network providing high uptime to its client's websites both in the local and international market. Some of the vendor's hosting services are shared web hosting, E-commerce solutions, hosting servers, and domain name registration services. The Streznik.com website is only available in Slovene.
Features and Ease of Use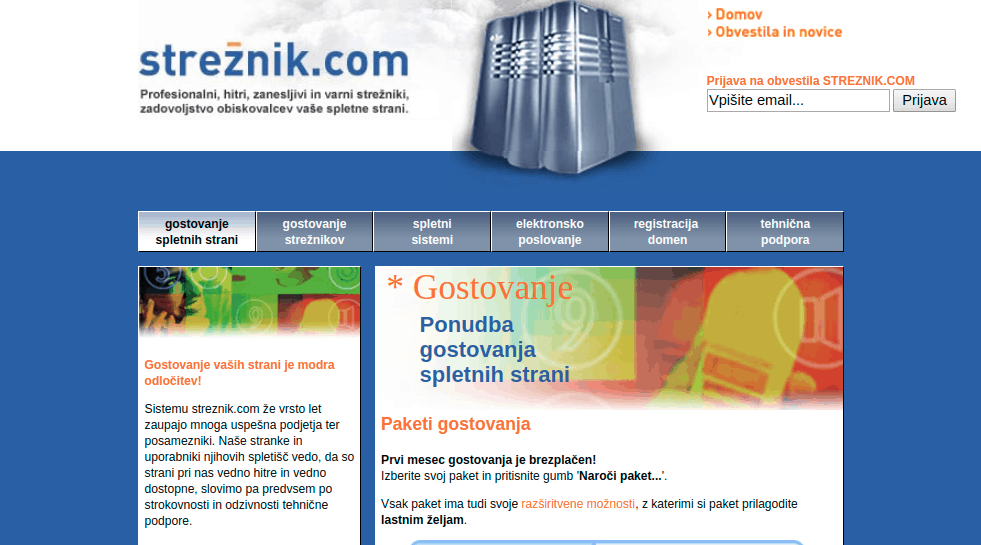 Streznik.com website packages come with the following standard features:
FTP accounts
Load Balancer
phpMyAdmin access
PHP support
SSL certificates
MySQL databases
99.999% uptime guarantee
Streznik.com hosting solutions are powered by high-performance servers providing high availability and reliability. These web servers are linked directly to the Slovenian internet network to ensure your online systems and applications run smoothly.
This hosting firm offers special web hosting solutions designed to meet the requirements of high-traffic websites. These plans are divided into three packages: HA – basic package (33,000 pages displayed per day, 1 million pages per month, and 20GB monthly bandwidth), HA – middle package (66,000 pages displayed per day, 2 million pages per month, and 50GB monthly bandwidth), and HA – advanced package (99,000 pages displayed per day, 3 million pages per month, and 100 GB monthly bandwidth).
Streznik.com web hosting packages support different types of online applications, including PHP support, phpMyAdmin access, and MySQL databases. What's more, these plans come with backups that are performed by servers set in different geographical locations.
The Streznik.com website has limited content and lacks detailed information about its hosting solutions.
Pricing and Support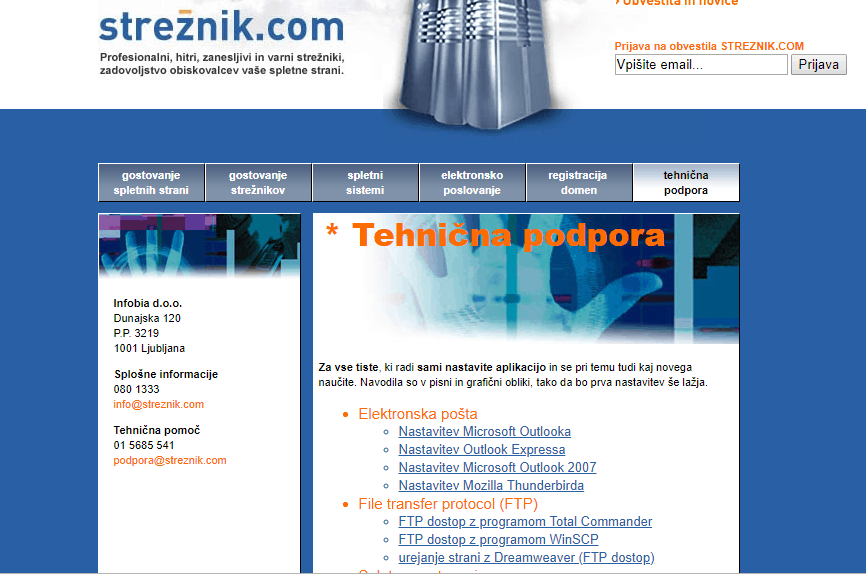 Streznik.com web hosting solutions are quite expensive, especially given that they come with very few features. The plans come with flexible monthly billing cycles and at the time of writing this article, include a 10% discount to clients who subscribe to annual payments. Prices are listed in euros.
Streznik.com offers free hosting for one month which gives clients ample time to test its hosting services. Additionally, its hosting plans come with different degrees of uptime reliability. While some plans offer 99.9%, others come with 99.999%. Moreover, in case of downtime, the hosting provider will refund 2% of the user's monthly fee for each minute of unavailability.
You can reach out to the Streznik.com customer support team via telephone and email. After navigating itself website, I did not find a ticketing system or live chat support. All the same, the hosting vendor is listed as offering 24/7 customer support, but my email to this support team was never responded to.
The Streznik.com website has a minimal help center with just a few tutorials.