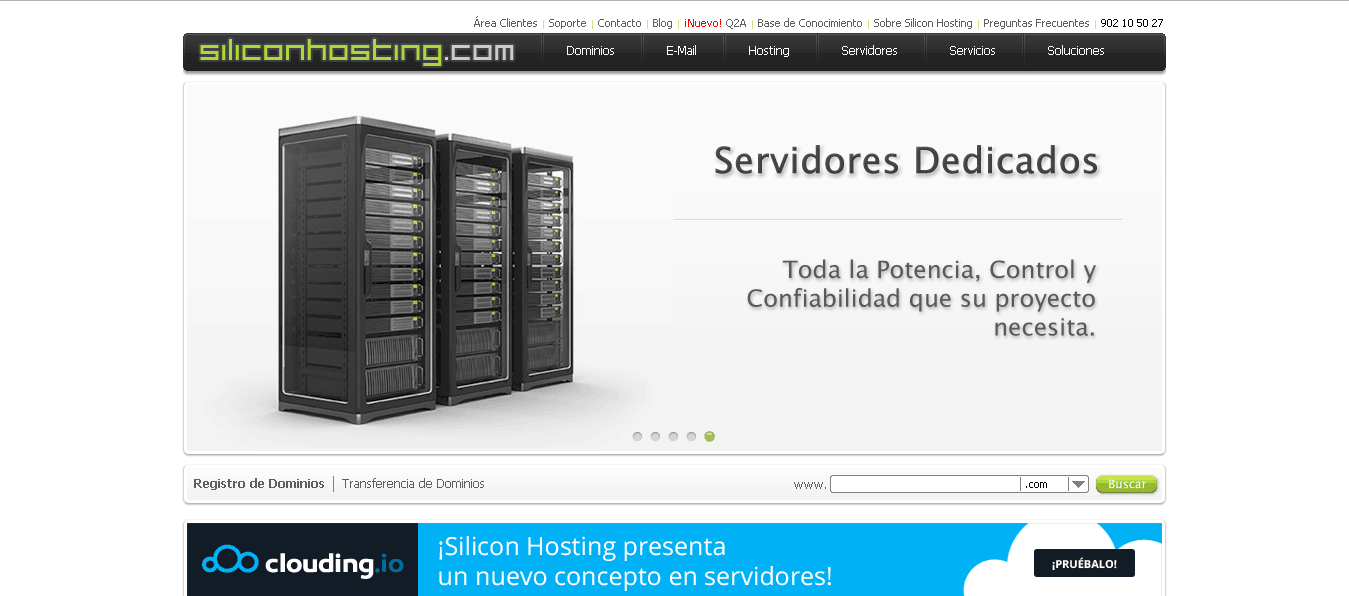 Silicon Hosting is a web hosting provider based in Barcelona, Spain. Established in 2003, the company provides hosting services to businesses in Spain and many other countries around the world including Mexico, Colombia, Argentina, and Chile. Their hosting solutions include
shared hosting, VPS, dedicated servers, and cloud hosting
, and their website is only available in Spanish (unless translated by your browser).
Features and Ease of Use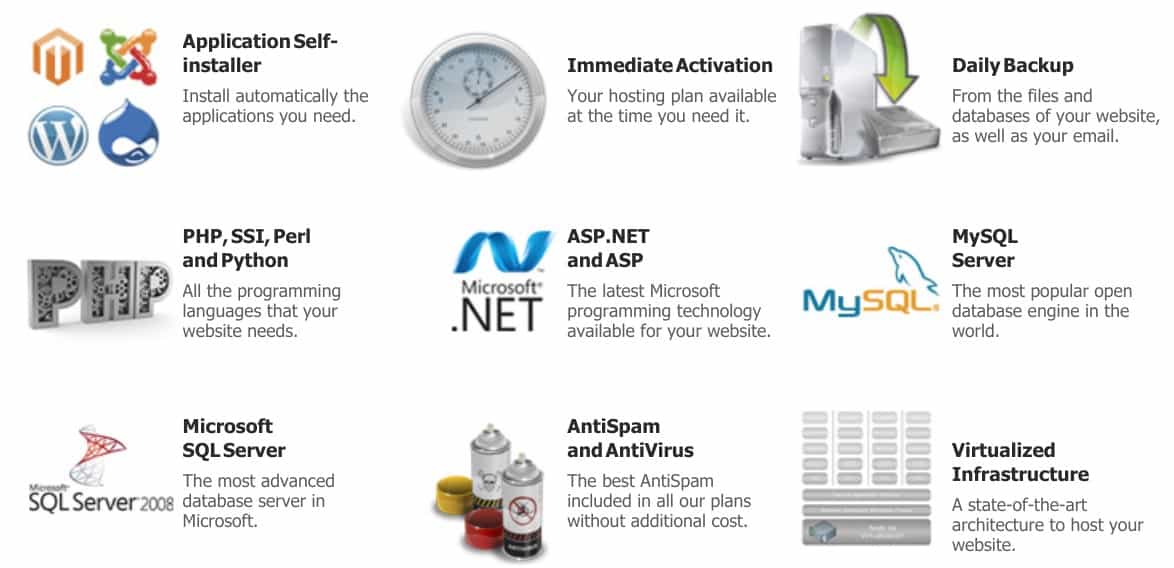 Silicon Hosting offers shared hosting, VPS, dedicated server, and cloud hosting solutions that include the following features:
DNS management of your domain
A state-of-the-art architecture to host your email
N+1 redundant generation power system
SSL certificates
Easy-to-use cPanel
Support for multiple operating systems
Silicon Hosting hosts their servers in a British Telecom (BT) datacenter located in Barcelona. The Espanix neutral exchange point in Barcelona connects this data center's optical fiber lines with other neutral and BT exchange points in Europe, thereby guaranteeing high availability and fast network connections to their clients' websites. They have also put strict measures in place for control of power supply, physical access, and environmental conditions.
Highly reliable servers with RAID 10 disks host the data, so everything is replicated to avoid data loss in the event of a system failure. Data is therefore automatically backed up and can be restored with ease.
Silicon Hosting offers four web hosting plans – Basic, Standard, Advanced and Company – with storage ranging from 1 GB to 16 GB, data transfer ranging from 100 GB to 800 GB, and various software options including WordPress, Joomla, Drupal, phpBB, and PrestaShop. They also offer email solutions that allow clients to enjoy professional email services. These services can handle thousands of emails every day and include features like anti-spam, antivirus, webmail, autoresponders, POP3 and IMAP.
Pricing and Support
Silicon Hosting offers some of the cheapest hosting solutions in Spain with many premium features. Flexible payment terms allow you to pay on a monthly or yearly basis in euros, and while there is no free trial period, they do offer a "no questions asked" 30-day money-back guarantee.
Their service availability stands at 99.999% and a downtime compensation plan offers a 100% discount if your network uptime falls below 89.9%.
You can reach the Silicon Hosting 24/7/365 support team by email, telephone or fax (if you still have one of those), and they usually respond quite quickly to hosting-related queries. There is also a ticketing system, but no live chat. You can even visit Silicon Hosting's offices in Barcelona during specified hours, and if you prefer to support yourself you will find plenty of articles, tutorials, and FAQs in their knowledge base.