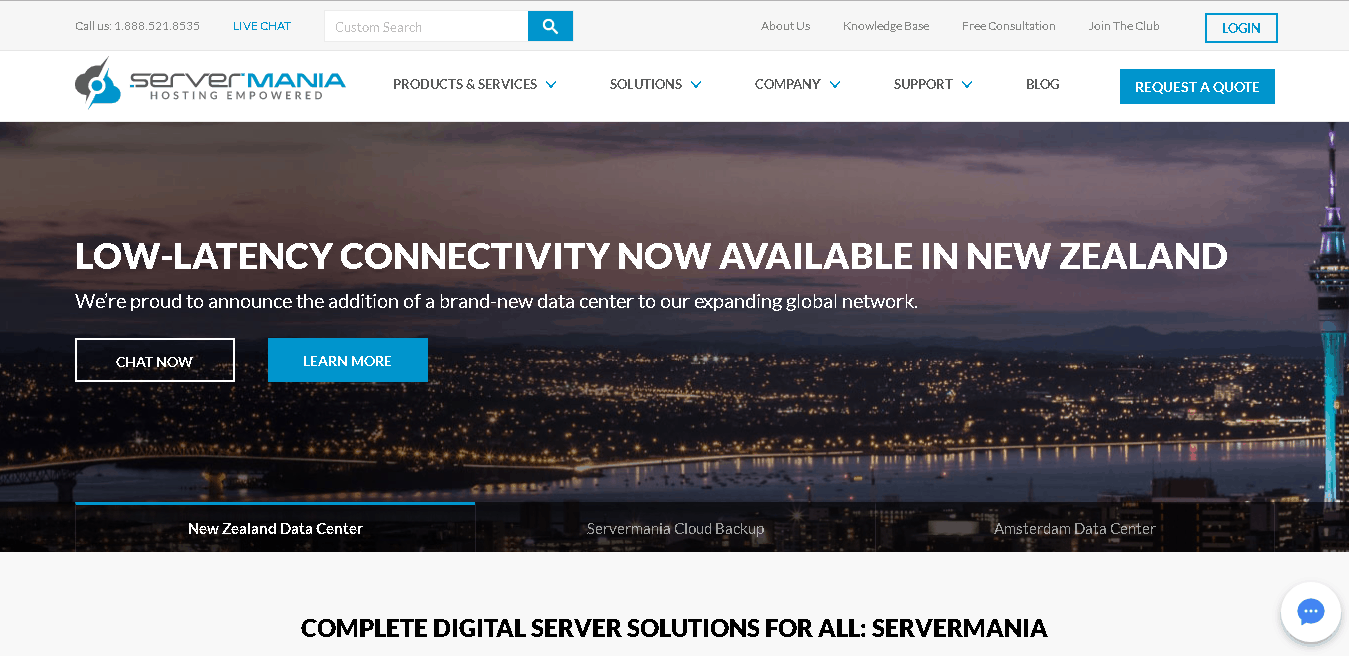 Founded in 2002, ServerMania is a top Canadian hosting service that deals in web hosting, hybrid servers, VPS, dedicated servers, Cloud VPS, and security in addition to storage and security solutions. It boasts multilingual support and one of the best uptime SLAs in the industry.
Features and Ease of Use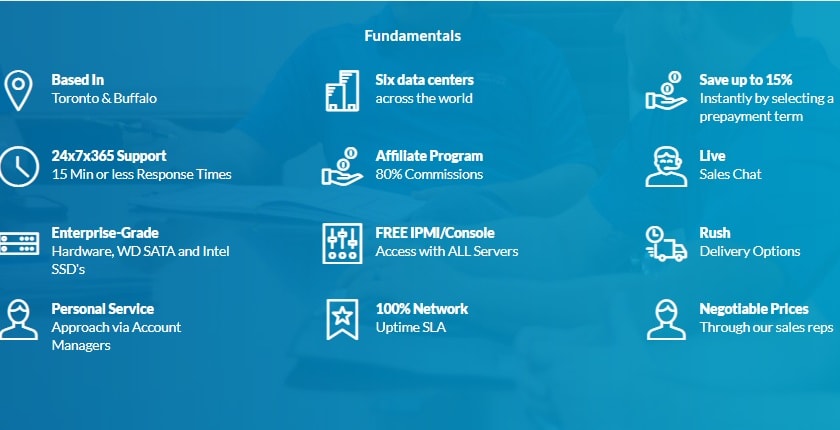 ServerMania app hosting and dedicated servers (Windows/Linux) are some of the best in the market. You may not get to appreciate them until your look at some of the features:
WHMCS/cPanel
Popular CMS apps
Customized hosting
Data protection
DDoS solutions
Custom configurations
Up to 20TB Bandwidth
1GBps Network Speed
24x7x365 tech support
ServerMania's high availability cloud servers are designed for performance, scalability, and redundancy. Available on both public and private platforms, they're powered by OpenStack. App hosting and dedicated hosting customers get full access to a feature-packed control panel that lets them manage their installations easily. From their dashboards, they can deploy apps, analyze performance, allocate resources, and even resell packages. All the popular apps such as WordPress, Joomla, and PrestaShop are supported.
Very few companies deliver hosting services with a 100% SLA and ServerMania happens to be one of them. This shouldn't come as a surprise because it has invested in world-class facilities with high-performance levels. Backed by the Cloud Surge platform, its web hosting and dedicated servers are available round the clock and can be deployed within minutes.
Overall, the website is clean and easy to navigate. I spent about five minutes comparing plans and checking out different service offerings. With live chat just a click away, I was able to make inquiries without having to dig through the knowledge base. Its cutting-edge platform has an intuitive interface and all its hosting services are DDoS-protected.
Pricing and Support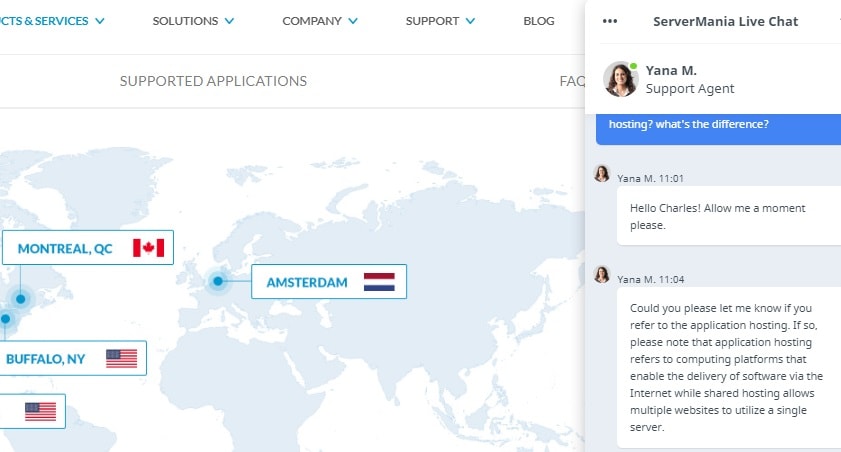 Sometimes, customers pay a lot for enterprise-grade hosting or servers, but don't get great value for their money. ServerMania seeks to address this challenge through its customizable and competitively-priced packages. More importantly, this company doesn't sacrifice features, so customers get the best features without paying an arm and a leg.
Even with the lower-tier plans, customers receive a range of impressive features and options, but the true advantages lie in the higher-tier plans. Upgrading grants you access to additional RAM, storage space, and up to 4TB of transfer bandwidth. VPS and dedicated servers are set up within an hour of payment, allowing you to promptly configure your machines to meet your specific workload and performance requirements.
ServerMania takes pride in having a multilingual sales and support team that speaks Spanish, French, Polish, and English. Support staff includes server management experts and technicians who work round the clock to ensure services are available to customers. Yana, a live chat specialist, joined me within minutes of starting a chat and explained the difference between shared hosting and app hosting. Ticket responses average 15 minutes.
How much does ServerMania cost?
ServerMania offers multiple plans priced highest to lowest. The price depends on which type of hosting plan you choose. You can see the updated pricing table (updated weekly) below.

Which ServerMania plan should I get?
My recommendation is to start with a cheaper plan. You can always upgrade later on. ServerMania can help you with the migration to a more expensive plan. The increase in visitors many times takes longer than expected and you shouldn't pay a lot of money until the need arises. Of course, your needs may vary, and you can consult with a hosting expert from ServerMania here.

How good is ServerMania's customer support?
ServerMania is not ranked as one of our top web hosts. But that can also be a result of ServerMania being a small, under the radar, hosting provider. There are advantages to a small hosting company – as a customer, you are more important to them. You can also check out our comparison of the most popular web hosting services here.