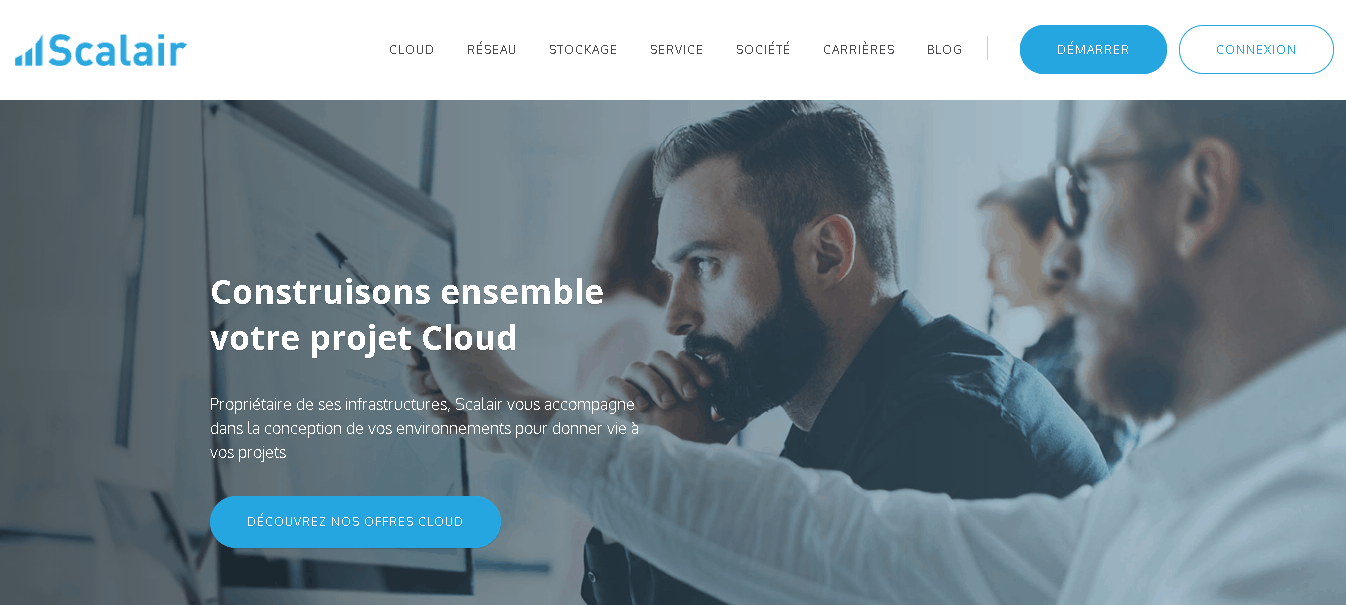 To compare the best web hosts, we hosted the same WordPress website on each one and tested performance, customer service, and value for money.
Check out the results here.
More than  200 large enterprises rely on Scalair's high-performance Cloud IaaS and dedicated servers to power their web projects and online ventures. Its services and infrastructure are staffed by 100+ employees in North America, Asia, and Europe.
Scalair's modern website is in French.
Features and Ease of Use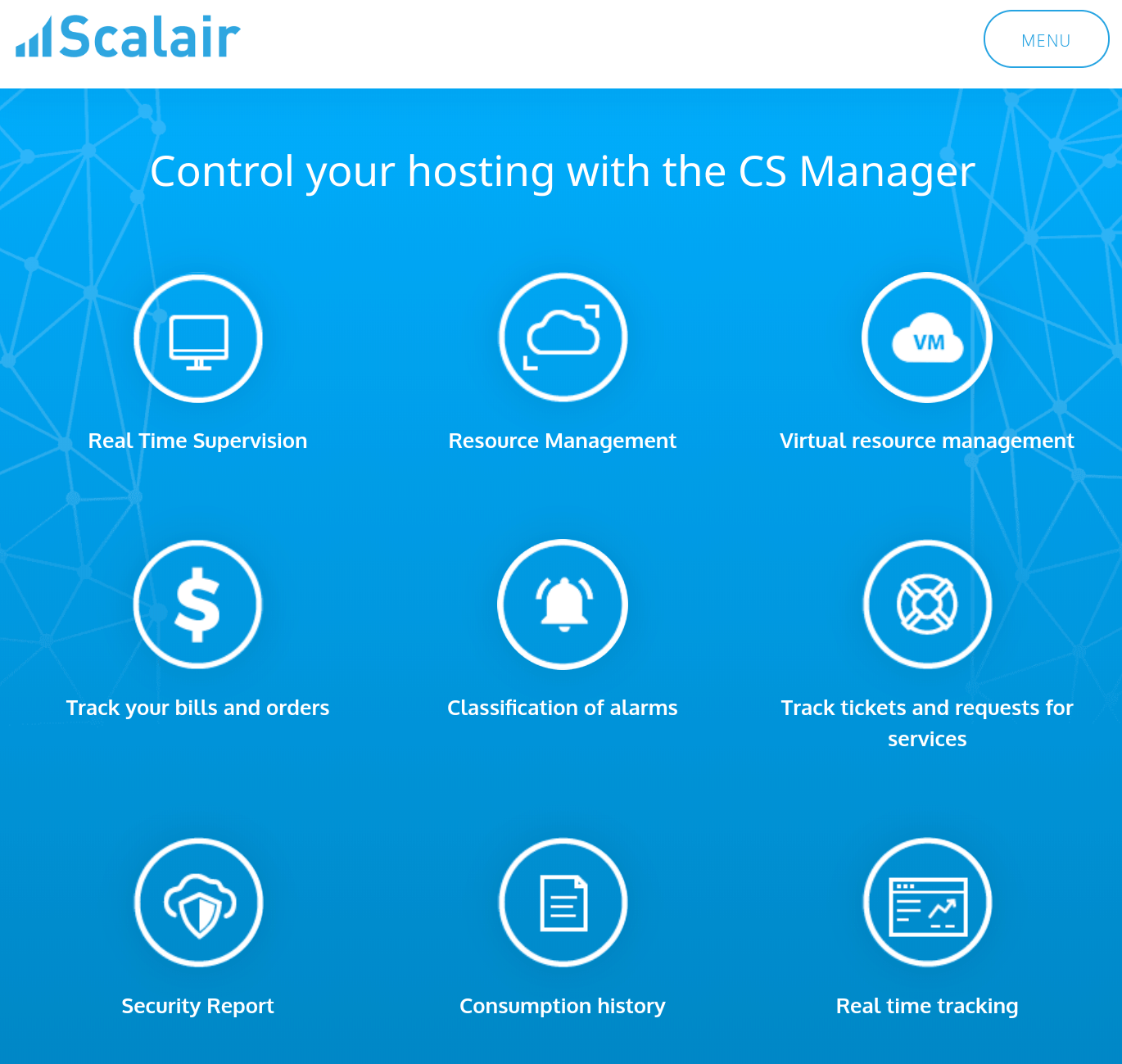 As an I.T. firm that serves some significant clients, Scalair isn't the kind of company that gambles with uptime and availability. All of its France-based servers come with a 99.9% network uptime SLA, so your websites should always load fast and run smoothly. If there's any issue, it will be addressed quickly before it affects website loading time or performance.
Ready-to-ship servers sometimes don't meet customers' needs, so Scalair's private cloud is highly configurable and can be tailored to meet your specific needs.
Server management shouldn't trouble you at all since the handy CS Manager gives you complete control of your cloud resources. You can monitor resources in real time, raise support tickets, request services, view your bills, and track resource usage history.
It goes without saying that you should create regular backups to safeguard your business data, and Scalair offers several easy options to automatically backup your website instances. You can retain data for one week, one month, or one year, and still roll back updates to restore to a particular point in time.
Pricing and Support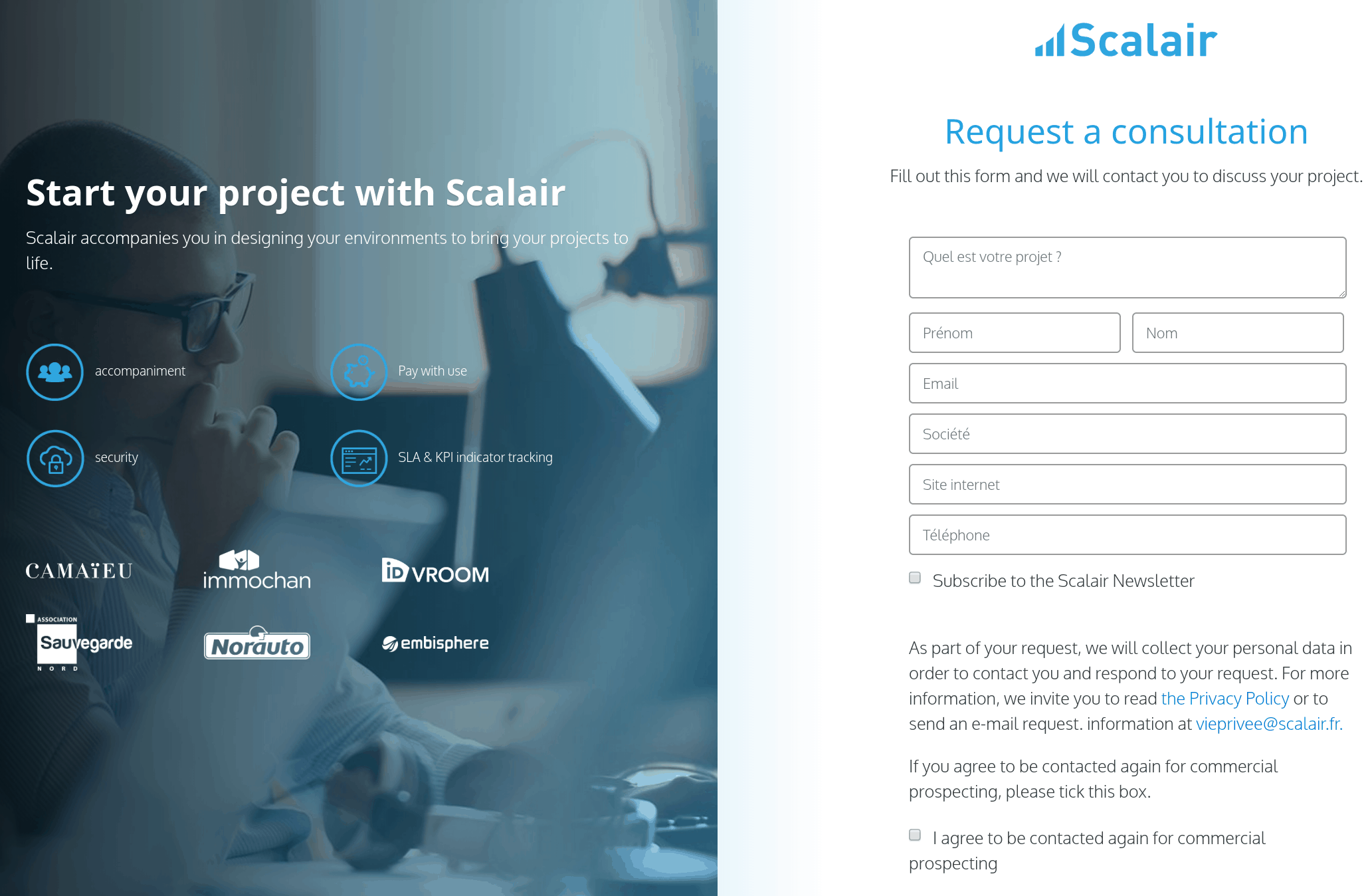 Scalair offers various resource consumption models — hourly, daily, or monthly — depending on your needs, and you can order, pay, and use your server without worrying about making a major commitment. Its on-demand model lets you pay for only the resources you use, with no fixed or lengthy contracts to tie you down. And the best bit is that you can scale up or down as your resource usage changes.
Having someone familiar with your cloud environment is crucial to create a migration plan and assist you throughout the process. That's where Scalair's support can be helpful. You can simply fill out the contact form to request a consultation and benefit from their expertise.
According to its deputy director, Scalair understands that every customer is unique, so it assigns a professional support agent to help you. Some customers who have migrated to Scalair infrastructure have reported a significant improvement in their website's performance.