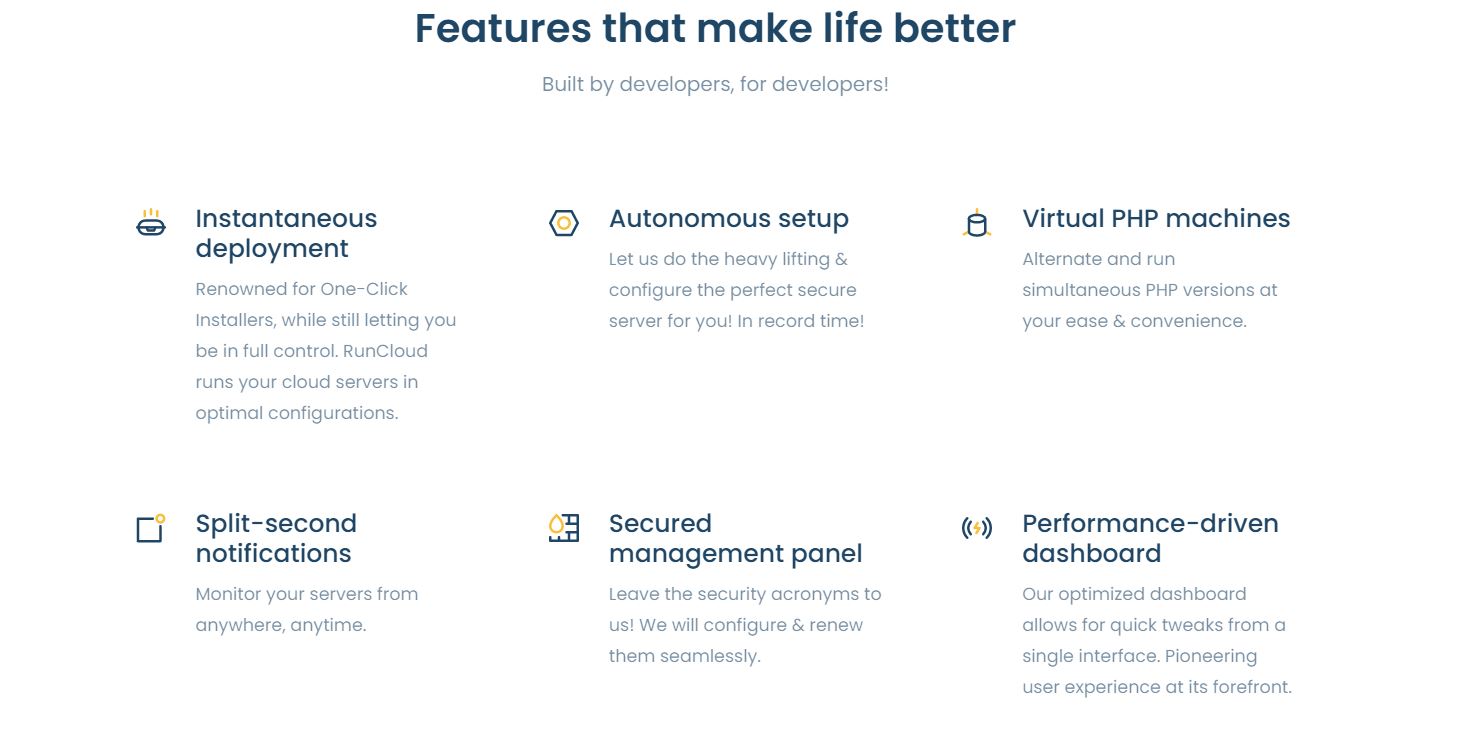 Based in Cyberjaya, Malaysia, RunCloud started its journey in 2014. Today, it serves more than 180,000 applications and powers over 40,000 servers. RunCloud is a SaaS (Software as a Service) that offers an intuitive user interface (UI)/control panel that can be integrated with any server to help developers manage their VPS and cloud servers, and sites  (e.g. deploying features, applications, and version controlling software) with ease.
Besides server management, RunCloud also offers built-in data backup services for your databases and web applications.
The RunCloud website is sleek, interactive, and easy to browse. It's entirely in English and all prices are displayed in U.S. dollars.
Features and Ease of Use
One of the first things to like about RunCloud is its comprehensive, fast loading UI. RunCloud enables you to manage both servers and sites, and allows you to configure different settings.
If you're a developer or have experience in managing a server, you'll enjoy RunCloud's array of features and develop tools. Some key standard features include:
Git integrations including GitHub and Bitbucket

WordPress site staging

Unlimited domains per application

Free SSL/TLS Let's Encrypt certificate

Automatic server configuration

Easy PHP configuration

One-click script installer

Site and server monitoring

Firewall by default and Fail2Ban
With RunCloud's multiple stacks, you can choose pure NGINX stack or hybrid Apache-NGNIX. If you have a WordPress website, RunCloud enables you to run multiple WordPress sites on the cloud. The WordPress staging tool will also help you clone your app to a live copy of your website and make all the necessary edits.
The RunCloud dashboard is designed to facilitate server management. You can easily configure web applications to different PHP versions without having to manually install PHP. Moreover, you can create and manage your MySQL database with a few clicks of a mouse instead of using long, complex MySQL command lines. Plus, you can monitor resource usage and traffic seamlessly.
RunCloud also offers a deployment service, Atomic Deployment, through which you can deploy innumerable files and security patches to multiple servers, and update your websites. Source control integration lets you keep track of the updates deployed on your server, and you'll receive notifications instantly once each deployment is completed.
Okay, all that sounds great, and even more efficient than popular control panels like cPanel, for example. But, is RunCloud for everyone? Will beginners and non-techies equally enjoy using it as much as developers? The answer is "No, not really". You need to at least understand basic server commands to be able to connect your server to RunCloud through CLI, for instance. You should also know how to generate SSH keys and how to use PuTTY.
If you aren't comfortable with this or lack the technical background, there are plenty of reliable hosting providers that offer beginner-friendly control panels or affordable managed hosting solutions. Check out this top web hosting comparison.
Pricing and Support
RunCloud offers three server management plans – Basic, Pro, and Business. Like most services, the Basic package comes with the least features. For example, you won't get Atomic Deployment, Team Management (giving permission to your team to share your server), Magic Link through RunCloud Hub, or WordPress Canvas, and you can only connect 1 server.
The prices are affordable and the smallest plan is cheap (costs about as much as two cups of gourmet coffee). In contrast, the total cost of a premium server hosting plan plus the Business package from RunCloud will probably break the bank. You can choose to be billed monthly or annually. RunCloud also offers a 5-day free trial and a 14-day money-back guarantee.
The website has a comprehensive Knoweldgebase that contains lots of guides and tutorials as well as a blog with articles and tips on how to get the best out of RunCloud services.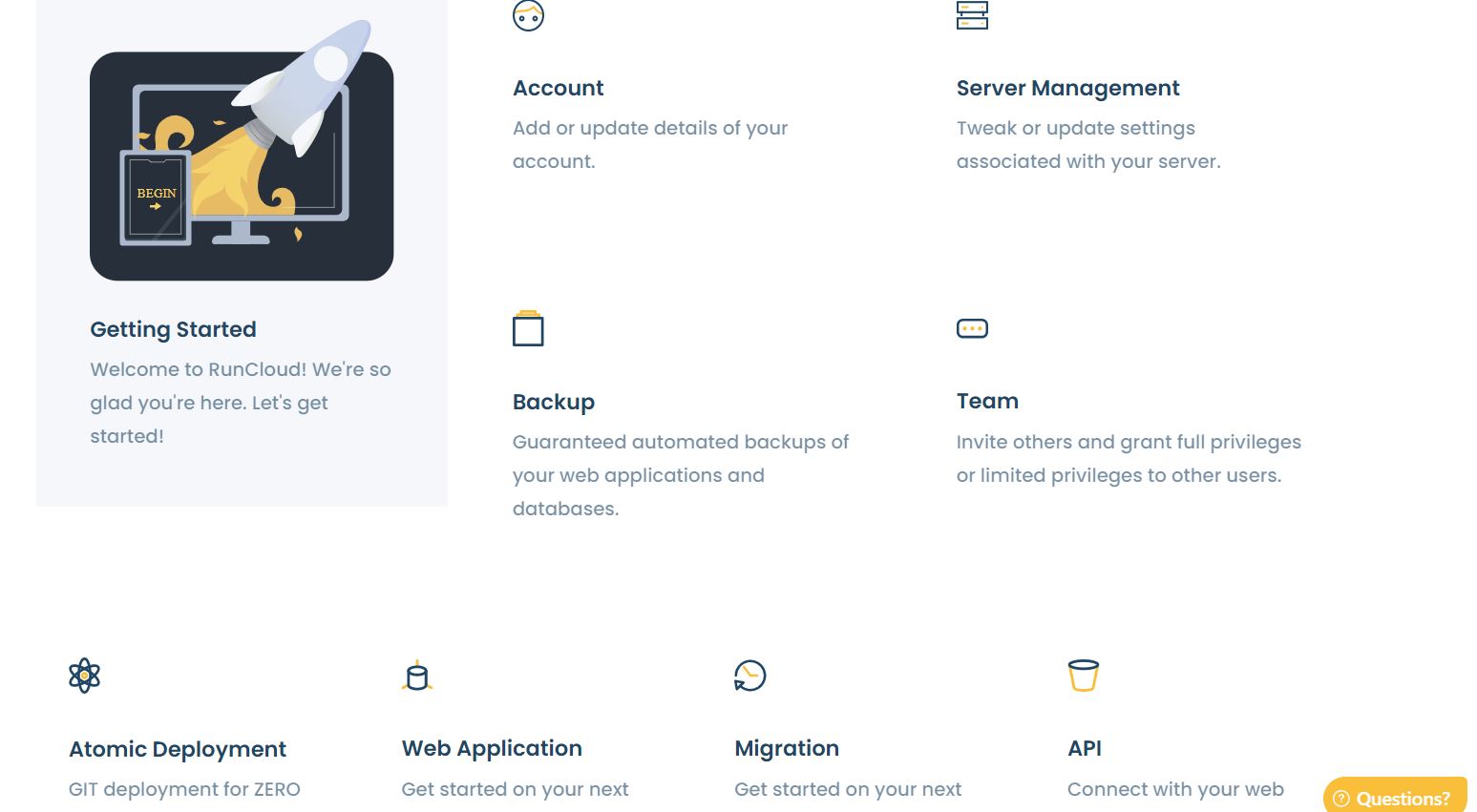 You can also contact the customer support through email or ticket and they're responsive. I sent a ticket asking about how to connect my server to RunCloud and received a response within 6 minutes: