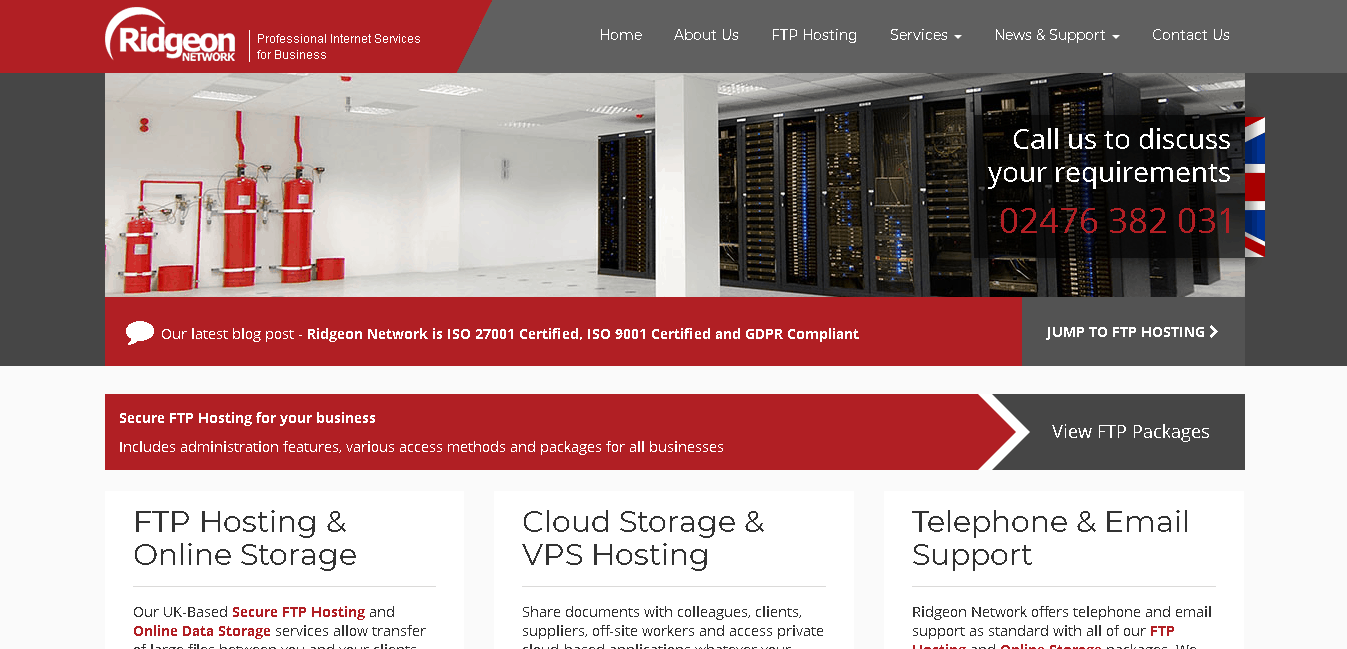 To compare the best web hosts, we hosted the same WordPress website on each one and tested performance, customer service, and value for money.
Check out the results here.
Since its inception in 1998, Ridgeon Network has provided a wide range of professional internet solutions and services that can be networked together for complete business solutions. This Leicestershire-based U.K. company is GDPR compliant, ISO 9001 (Quality Management) certified, and ISO 27001 (Information Security Management) certified.
From its English language website, Ridgeon Network sells servers, VPS, cloud storage, automation and scripting, and custom development.
Features and Ease of Use

Ridgeon Network offers several FTP hosting and online storage plans. With the FTP hosting, you get 1 GB to 600 GB storage (which can go up to 4,000 GB on request), 5 GB to unlimited monthly transfer, and daily/weekly backups. Some of the other included features are:
Admin panel and client panel
Unlimited user accounts
No limit on file size
Static IP
Web and (secure) FTP access
SSH transfer
Custom domain and subdomains
You also get a dedicated static IP address that gives you a single, dedicated point of access.
Ridgeon Network's FTP hosting and online data storage plans provide a secure reporting and monitoring system that can create detailed audit trails and reports for your online storage. You can even set up SMS and email notifications for your secure FTP hosting plan. Additional package options are available if you contact the company.
If shared storage isn't sufficient, Ridgeon's tailored dedicated storage solutions could be suitable. Ridgeon's website also mentions cloud storage, but this seems to be pretty much the same thing as the FTP storage.
Besides FTP hosting and storage, Ridgeon Network offers VMware virtual servers located in a U.K. data center. The only problem is that, apart from a "from" price, Ridgeon's website gives no additional details about the server specifications. You have to contact the company to find out more.
Pricing and Support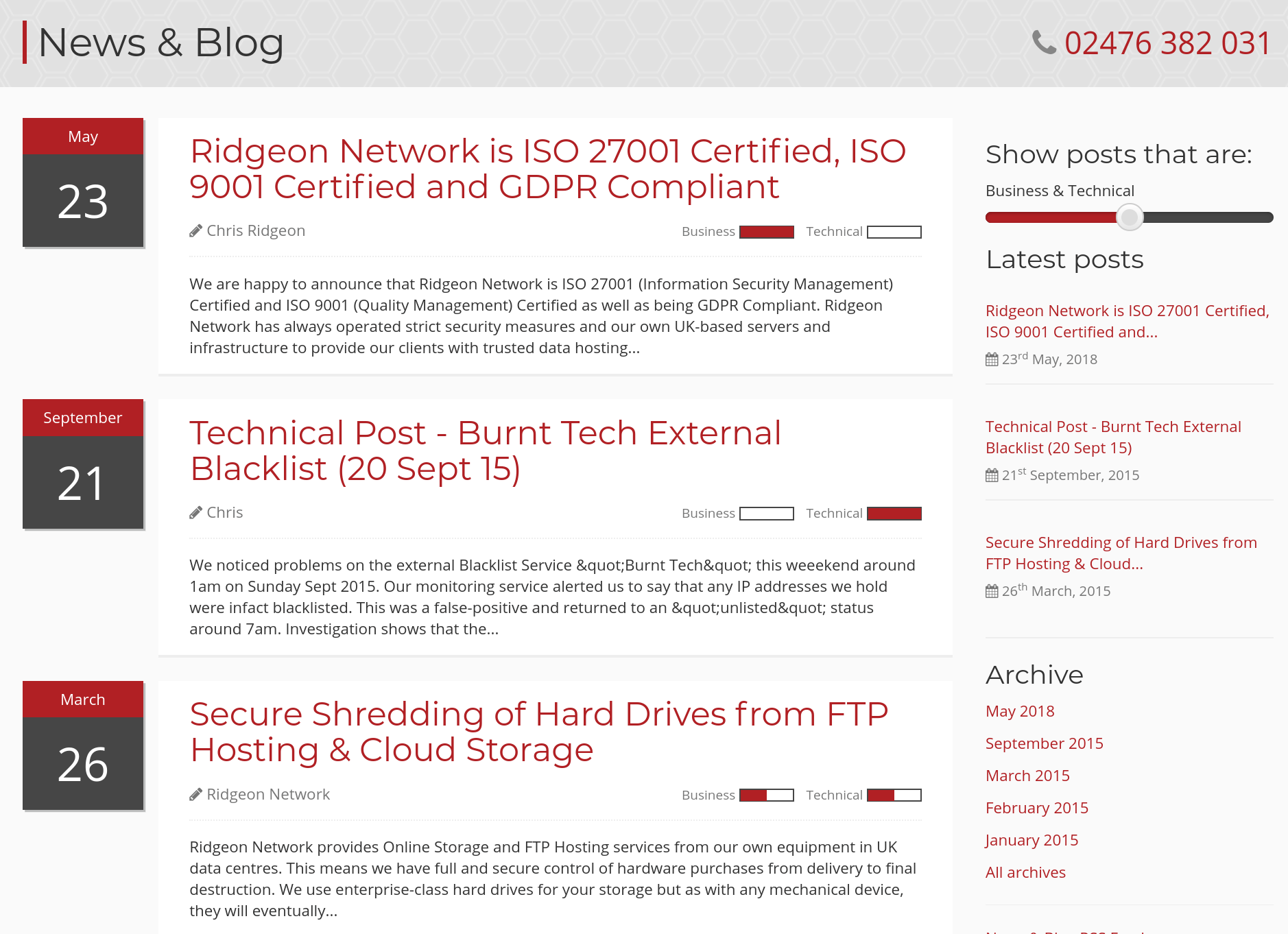 This provider's FTP hosting plans are pricey for the bandwidth and storage you get. You can pay monthly or yearly in GBP via various methods, and get a 5% discount plus free setup by choosing the annual option.
For its FTP hosting and online/cloud storage, Ridgeon Network offers a free, no-obligation 14-day trial account. You just have to fill out a form to request the trial.
You can contact Ridgeon Network's customer support team through phone, email, and support tickets. Instead of waiting on hold, you have the option to request a callback by submitting your name and telephone number online. However, I didn't receive a response to my email inquiry. The self-support resources are also not very helpful, as the blog only contains a few technical updates.