To compare the best web hosts, we hosted the same WordPress website on each one and tested performance, customer service, and value for money. Check out the results here.
Israeli web solutions company ReHost claims to have substantial experience in web hosting, web design, consulting, and computer systems.
The problem is that its Hebrew-only website is poorly designed and sparsely populated, which makes it difficult to deduce some of the important information such as when the company was founded. The current copyright notice on its website is dated 2014, but I suspect this provider is much older than that.
Features and Ease of Use
ReHost's website lists different hosting types including web hosting, cloud hosting, and VPS hosting. It also offers several other services such as server rentals, technical support, and computer equipment maintenance.
While very little information is presented about the hosting plans, I have been able to deduce the following features:
Windows or Linux
PHP
ASP/ASP.NET
WordPress, Joomla, Drupal CMS
MySQL, MS-SQL, Microsoft Access databases
Customers have the ability to manage their hosting components through a user-friendly management interface. The servers are located in Petah Tikva, which is Israel's most advanced server farm.
Pricing and Support
Since the information on ReHost's website is so scarce, I can't tell you anything about its hosting prices, so you'll have to contact the company to find out more. This may be easy said than done.
From the dated look of ReHost's website, it was no surprise to find that it has no live chat channel, and there is no recent social media activity (if any at all) as far as I can see. You can contact the company via telephone or email, but my email approach seemed to fall on deaf ears.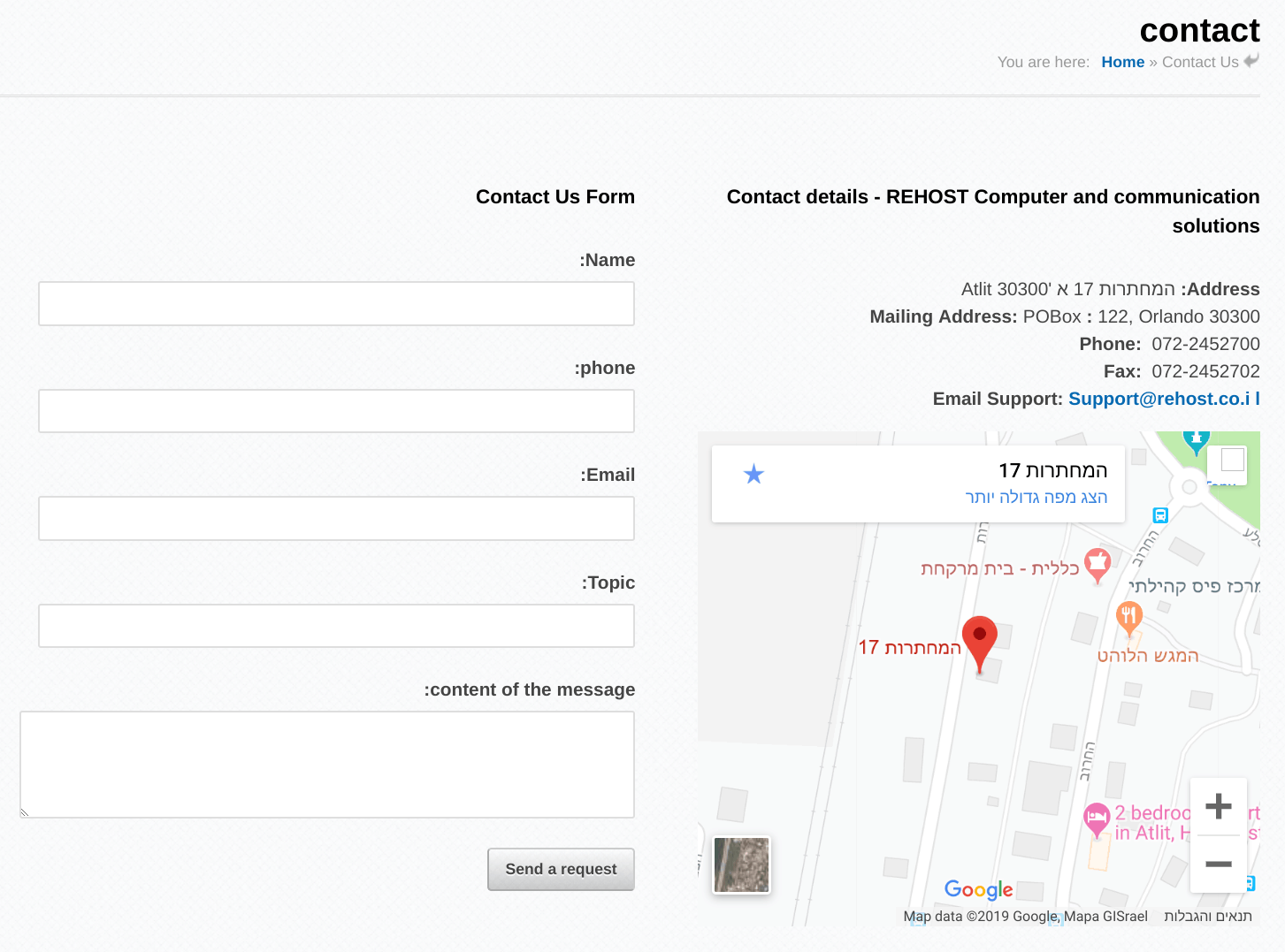 Supporting yourself may be equally difficult since there is no knowledge base or other self-support resources.