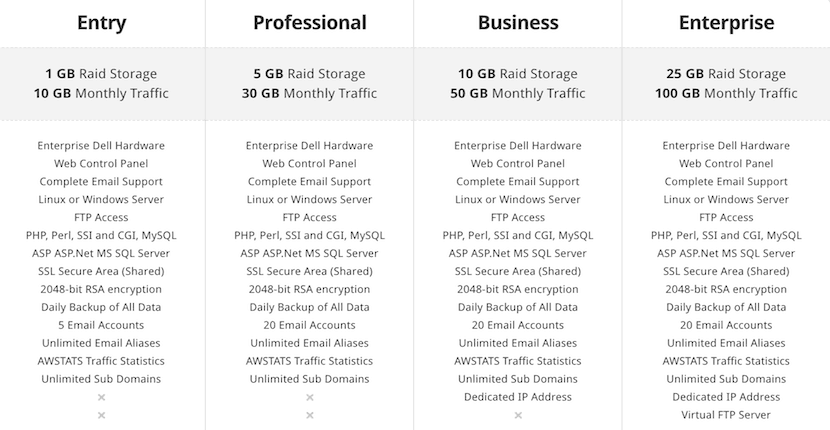 Based in the U.K., Pure Hosting is a web host providing customers with shared, VPS, and dedicated hosting plans based on their needs and budget. It features a 99.9% uptime guarantee and 24/7 customer service. Its server centers are ISO 9001, ISO 27001, and Tier IV certified. Pure Hosting's website is in English.
Features and Ease of Use
Pure Hosting offers an array of entry-level to advanced user features based on user's needs. All levels of hosting are performed using Intel Xeon processors, RAID technology, and hot-plug redundant power at ISO certified data centers. Shared plans start with 1GB of storage and 10GB of monthly bandwidth and go up from there. Standard features include:
99.99% uptime guarantee
SSL secure area
Linux or Windows server
Daily backup of all data
Five or more email accounts
Web control panel
Stability and performance of 99.99% uptime is a great sign of any web host and Pure Hosting proudly delivers in this area. It features a web control panel allowing for easy control over your website as well as PHP support. RAID-only storage means no Solid State Drives, however this shouldn't be an issue for users who don't require, and don't want to pay for, high-end premium storage drives.
While most users will be satisfied with Pure Hosting's basic range of shared server plans, it's important to know that a web host will be able to meet your needs should you grow (as one hopes is the case with any business venture). A growing enterprise may require more data allowance and other dedicated features. Pure Hosting offers this capacity via its virtual and dedicated server plans.
Virtual server plans feature one or two CPU's, 1.5GB-3GB of RAM, 25GB-80GB of disk space, and 10 megabit of bandwidth. These come in unmanaged or managed options and include 50%-100% of one Intel Xeon Core. Dedicated server plans increase dramatically from there and go up to 16 CPU cores with loads of RAM and storage. Basically, should you be a business customer with growing needs, Pure Hosting is able to accommodate your hosting needs as you grow.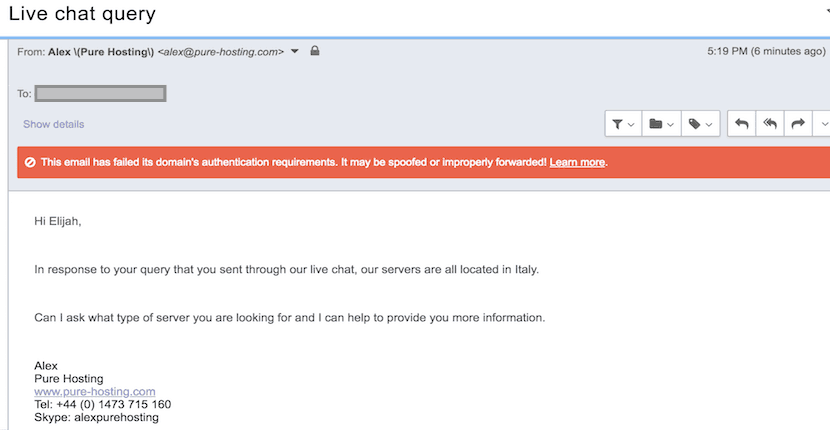 Pricing and support
Pricing for Pure Hosting plans doesn't come cheap. Plans start around 2-3x above the average U.K. and international competitor's prices according to storage and bandwidth access. For this price, you may want to look into other providers to compare features and see if Pure Hosting has unique offerings that you require.
Support is provided during U.K. business hours via telephone, live chat, and web form email ticket. It does provide 24-hour emergency phone support for customers, as well. While not 24/7 email support, my after business hours email request was responded to on the next business day, which is not too bad. If it was an emergency, it's more likely that I would have called.