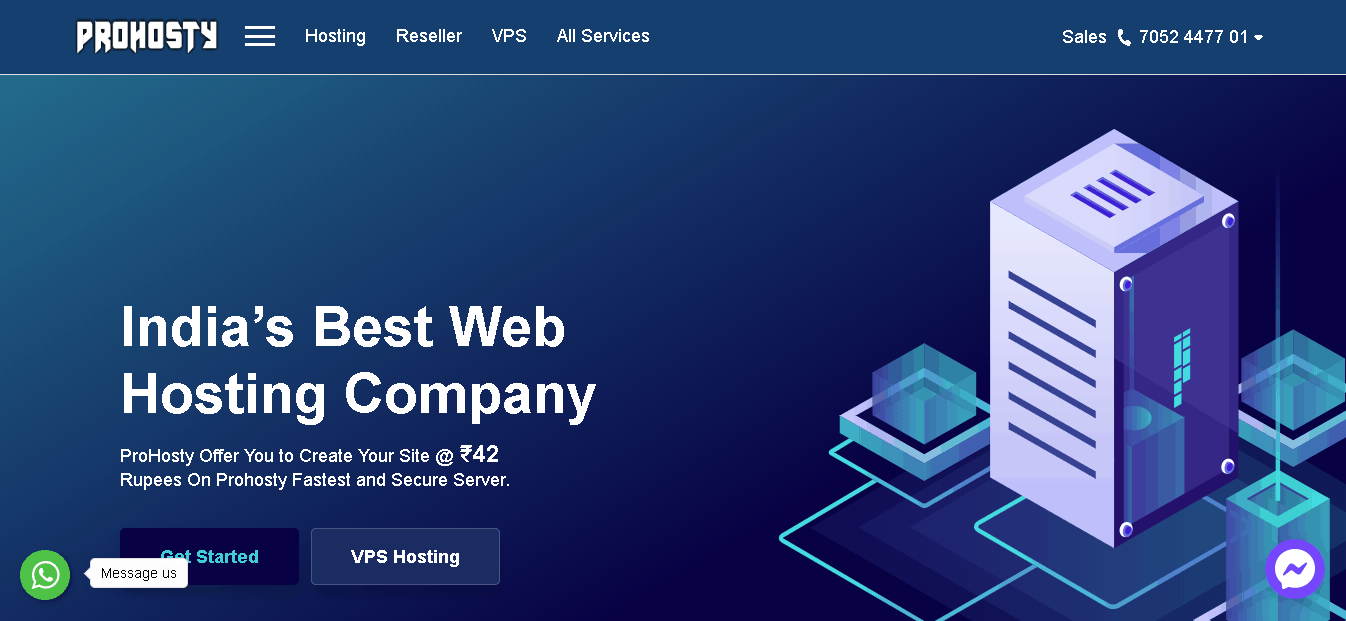 ProHosty was launched in 2018 with an aim to offer fast and reliable web hosting services that are appealing to all kinds of businesses in India and beyond. Its brand value is driven by the fact that the firm is run by passionate leaders along with a talented team of professionals.
Some of its hosting services include shared web hosting, reseller hosting, VPS, and dedicated servers. Although it is based in India, its website is only available in the English language.
Features and Ease of Use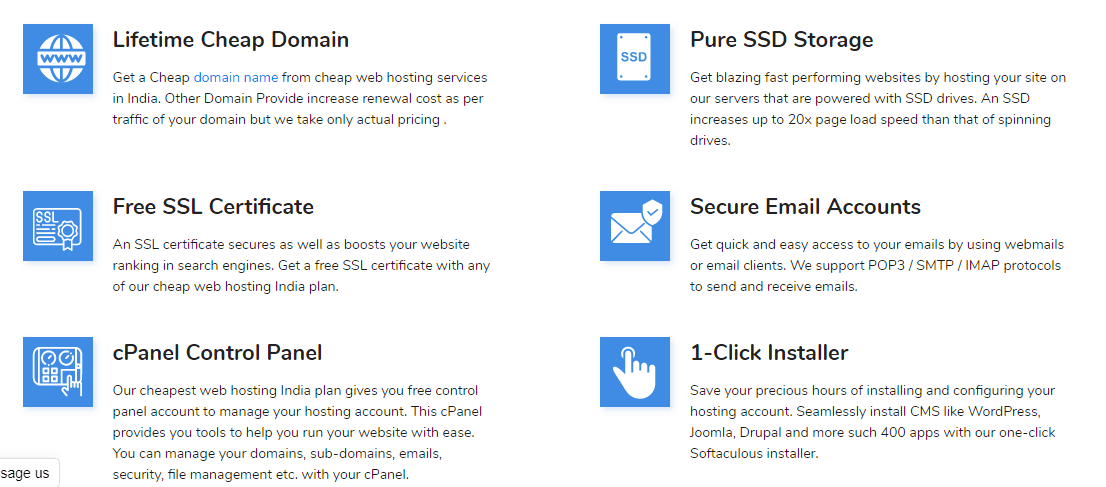 ProHosty's web hosting services incorporate the following standard features:
Latest PHP and MySQL

Full root SSH access

Apache subversion software

E-commerce compatible

IPv4 addresses

Free malware scan and removal

Cloudflare CDN with Railgun

Free SSL certificate

cPanel control panel

Softaculous one-click installer with 400+ scripts
ProHosty claims to offer the best network connectivity and its servers are located in world-class data centers: Bangalore, India; New York and San Francisco, United States; London, United Kingdom; Singapore; Frankfurt, Germany; and Amsterdam, Netherlands as well as Toronto, Canada.
However, if your target audience is in a specific region, the vendor advises users to choose the server location nearest to that geographical area for optimal performance.
ProHosty managed servers are powered by DigitalOcean and its VPS hosting infrastructure is built in collaboration with leading brands such as Cisco, Dell, Supermicro, and HP. The servers are available in multiple sizes with distinct resources; all based on cloud infrastructure with SSD disk technology.
Also, the servers have built-in page caching, offering highly reliable hosting services with high uptime that hardly records downtime. You get offsite backups powered by Jet backup tool manager, and some plans come with daily cloud backup and restore services, but all the backups are offered at an additional cost.
Pricing and Support

ProHosty web hosting services are quite cheap. Its offerings are available with monthly billing cycles, and customers with long-term contracts get to enjoy pretty high discounts. Prices are listed in Indian rupees.
Although there is a mention of a money-back guarantee on its website, the hosting company does not specify how long the refund policy lasts. All the same, its shared hosting solutions come with a 99.9% uptime guarantee and virtual server customers are guaranteed up to 99.99% availability.
Customers can reach out to the ProHosty customer support desk via telephone, email, or ticketing system. Online platforms include live chat, WhatsApp API, or Facebook Messenger. Although the vendor boasts of 24/7 customer support, its technical staff does not seem to be available round-the-clock since my email inquiry went unanswered.
The ProHosty knowledge base is quite scant with just two articles available.
How much does ProHosty cost?ProHosty offers plans from $1 to $3. The price depends on which type of hosting plan you choose. You can see the updated pricing table (updated weekly) below.
Which ProHosty plan should I get?My recommendation is to start with a cheaper plan. You can always upgrade later on. ProHosty can help you with the migration to a more expensive plan. The increase in visitors many times takes longer than expected and you shouldn't pay a lot of money until the need arises. Of course, your needs may vary, and you can consult with a hosting expert from ProHosty here.
How good is ProHosty's customer support?ProHosty is not ranked as one of our top web hosts. But that can also be a result of ProHosty being a small, under the radar, hosting provider. There are advantages to a small hosting company – as a customer, you are more important to them. You can also check out our comparison of the most popular web hosting services here.