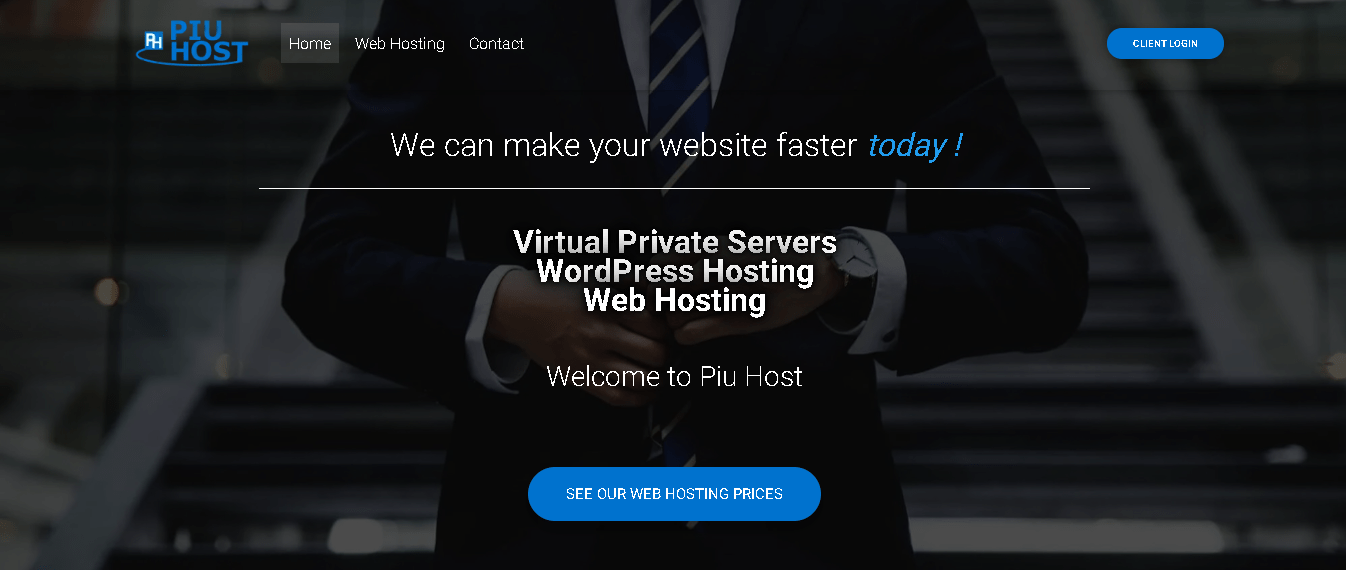 Estonia hosting company, Piu Host OÜ, is one of the fastest-growing companies that offers fast and reliable services to SMEs in Estonia. According to its Facebook business account, the hosting firm was founded in 2017. It has since been developing its infrastructure to offer a wide range of hosting services, while expanding its hosting locations to America and Asia.
With that in mind, the Piu Host OÜ website has quite an array of products labeled "coming soon" that it intends to introduce to the market very soon. These services include WordPress hosting, VPS hosting, file storage, email hosting, and database hosting.
Features and Ease of Use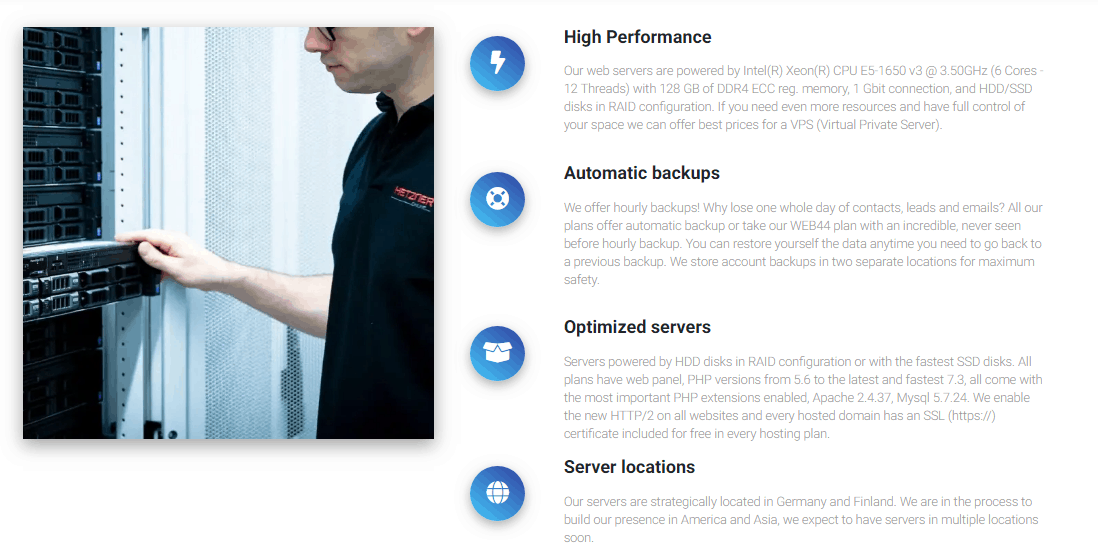 As standard, Piu Host OÜ website services come with the following list of features:
Allows SSH access

Unlimited email addresses

Unlimited databases 

Unlimited bandwidth

600.000 Inodes

Add-on domains

Backup every day
Piu Host OÜ website hosting services are hosted on servers provided by Hetzner. The servers are housed in data centers strategically located in Germany and Finland. That's not all, the hosting company is in the process of building a presence in America and Asia where it expects to launch more servers very soon.
Its current servers, however, are powered by Intel Xeon core processors and come with 128GB DDR4 ECC server memory, 1 Gbit connection, and either HDD or SSD storage disks in RAID-configurations. If you need more server resources, you can always configure your virtual servers to meet the requirements of your business.
For advanced users, all of the vendor's hosting services include applications such as PHP extensions, Apache 2.4.37, and MySQL 5.7.24 databases. The hosting solutions also enable the latest HTTP/2 on its customer's websites and every domain hosted on its infrastructure comes integrated with an SSL (https://) certificate for free.
By default, all Piu Host OÜ web hosting solutions come with automatic backups and with the advanced WEB44 shared plan, the vendor performs what it calls "never seen before" hourly backup services. Moreover, the backups are stored in separate locations and users can restore their website data at any given time in case disaster strikes.
Pricing and Support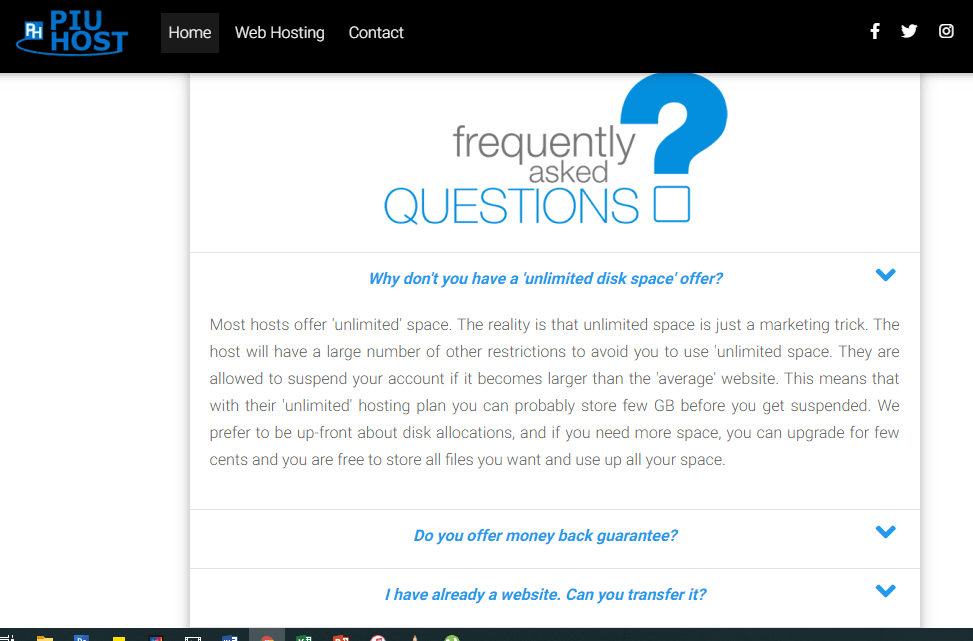 Despite being expensive, Piu Host OÜ web hosting packages come with high discounts allowing users to save quite a substantial amount of money. The discounts include 5%, 44%, and 63% for monthly, annual, and triennial subscriptions respectively. All prices are listed in euros.
Piu Host OÜ guarantees to keep its client's websites available for at least 99.90% of the time. And if for any reason you are unsatisfied with its hosting services, you can always request a refund within 30 days.
For any issue that you might be facing, you can contact Piu Host OÜ via the ticketing system or through a contact form. Alternatively, head to its Facebook business account and DM them directly or simply contact them via telephone or email (listed on its Facebook page). That said, the hosting company does not seem to have a live chat.
I sent an email inquiring about their services but did not receive a reply after waiting more than 48 hours.
Also, although there are a few FAQs, there are no other self-support resources such as a knowledge base, blogging sections, or video tutorials.