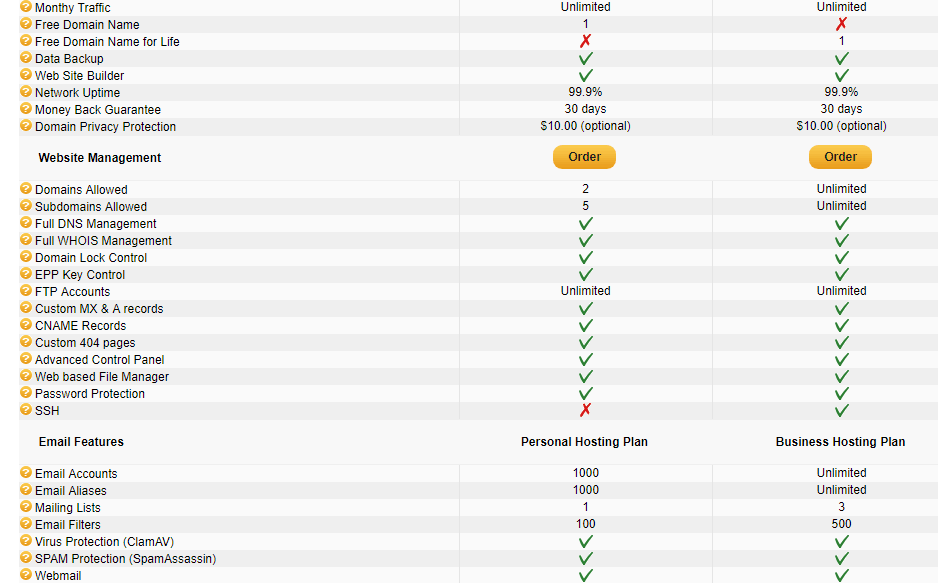 PHP.bg is a web hosting company based in Germany. The vendor offers, among other solutions, shared web hosting, VPS hosting, domain registration services, and E-commerce solutions. It has in its portfolio over 500,000 websites. That notwithstanding, the PHP.bg domain has been put up for sale (at least when I visited the website), suggesting a major transition for the company, either selling the business or changing its main domain. The website is only available in English.
Features and Ease of Use
PHP.bg hosting solutions come with the following standard features:
MySQL v.5

PostgreSQL

Site Builder

PHP 5, ASP.NET

Ruby & Python

Free Script Installs

Custom php.ini

Daily data backup

Custom MX Records

Custom A records

CNAME Records
My analysis of this vendor's hosting solutions led me to believe that it does not own its data center. It uses LambdaNet Co-Location, an E-Lambdanet Corporation data center. The vendor says that it chose this data center because of its strategic location in Kiel, Germany and because it is well connected to the internet backbones between Europe and North America. 
While the vendor argues that this data center has the highest degree of protection against unauthorized access, this promise would be unsettling, especially to big businesses that might be uncomfortable with a hosting company that does not own the infrastructure on which it hosts its clients' websites.
All the same, it is important to note that the vendor operates over 500 servers in this data center. The specs of each server include Core 2 Quad processors, 8GB RAM, and 4x900GB SATA II Retail. The servers run Debian Linux operating system.
For each of its hosting solutions, PHP.bg offers a separate control panel: from a web hosting control panel to a domain names control panel, SSL control panel, and VPS control panel.
While PHP.bg uses .bg, a Bulgarian top-level domain (ccTLD), it is not based in Bulgaria. This adds to the unsettling nature of this vendor and its offerings. It would seem that the vendor had every intention to grow its solutions in Bulgaria.
What's more, the vendor has not made its website available in the German language suggesting that it may not be run from Germany or Bulgaria, raising even more questions about its ownership and bringing to question its reliability.
Pricing and Support
PHP.bg hosting solutions are quite expensive and come in inflexible annual billing cycles. The prices are listed in U.S. dollars. The vendor offers a free domain for every purchase of a hosting solution.
This hosting firm provides a 30-day money-back guarantee and a 99.9% network uptime guarantee.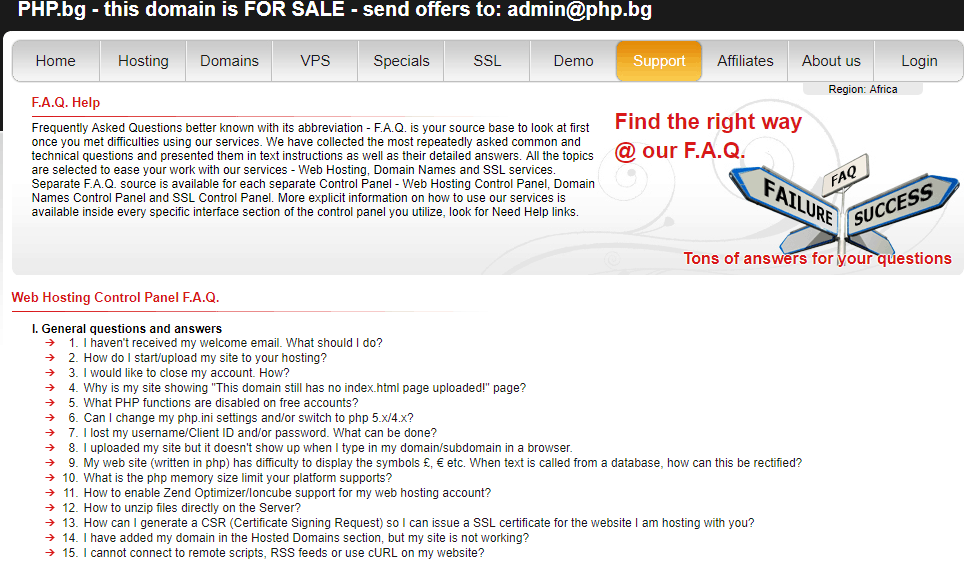 To contact the vendor, users can call its sales team using any of the three phone numbers they have made available, based on your location. This hosting provider has also made available a support email, ticketing system, and website contact form that people can use to contact them. I made a query via the contact form and received the reply below:

PHP.bg's help center doubles as its knowledge base since it does not have a separate one.