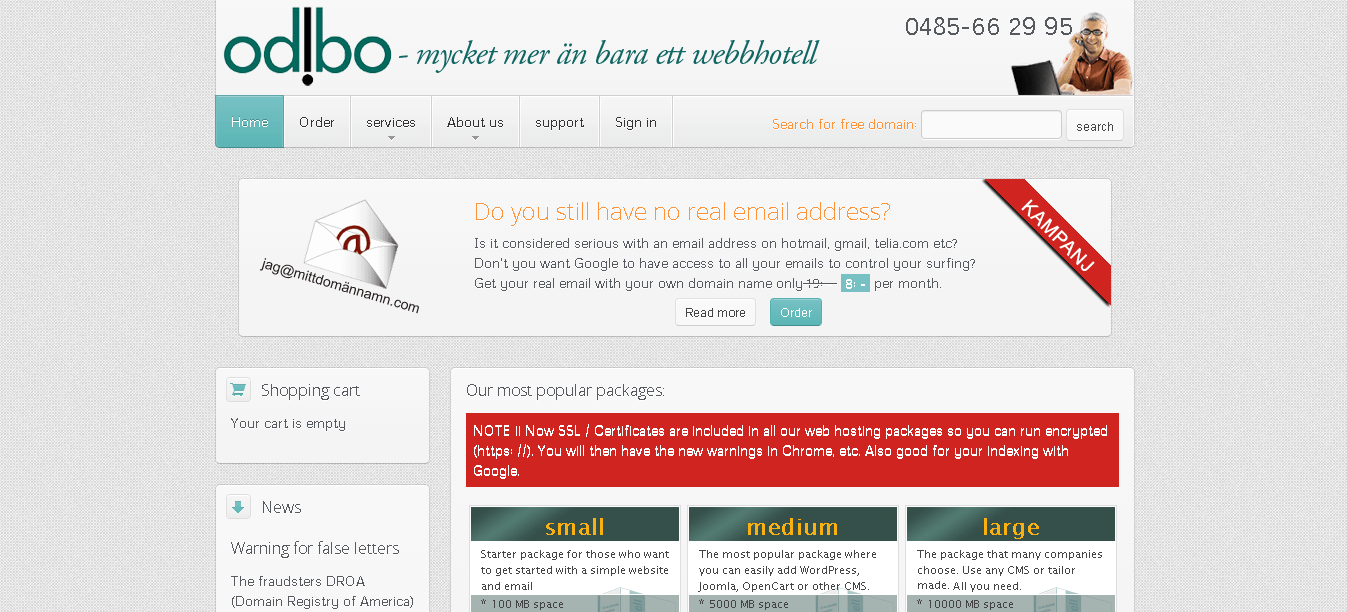 Founded in 1997, Swedish web hosting provider Odibo offers a number of I.T. services including web hosting, email hosting, domain registration, website design, SEO, programming, and more. It provides round-the-clock technical support and has been rated as one of Sweden's most stable hosting providers.
The Odibo website is in Swedish.
Features and Ease of Use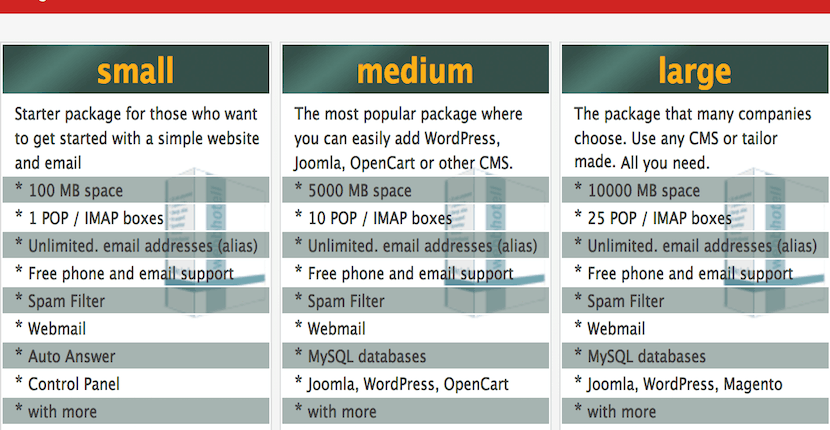 Odibo's shared hosting plans are offered at three levels: small, medium, and large.
The entry-level small package includes a minuscule amount of data that will be suitable for only the simplest website. It comes with 2,000 MB of bandwidth, 100 MB of storage, one POP/IMAP mailbox, and free customer support, but does not allow you to host WordPress, Drupal, or another CMS.
With the medium plan, the resources increase to 10,000 MB of bandwidth, 5,000 MB of storage, 10 mailboxes, MySQL databases, and the ability to host WordPress, Drupal or other CMS software.
All shared hosting plans include these basic features:
SSL
SSH
PHP
MySQL databases
Website backups
99.9% uptime
Control panel
If you want a website built for you, Odibo offers website design services and an all-in-one package.
With the web design service, you can choose a website template, then let Odibo customize it to your tastes, set it up with your domain name, add your logo, and configure any email accounts. This service comes with a 30-day money back guarantee.
The all-in-one package is a managed website service which includes website design and setup plus SEO and ongoing management of security, software updates, website content updates, and email functionality. This service also comes with flexible payment terms and a money-back guarantee.
Pricing and Support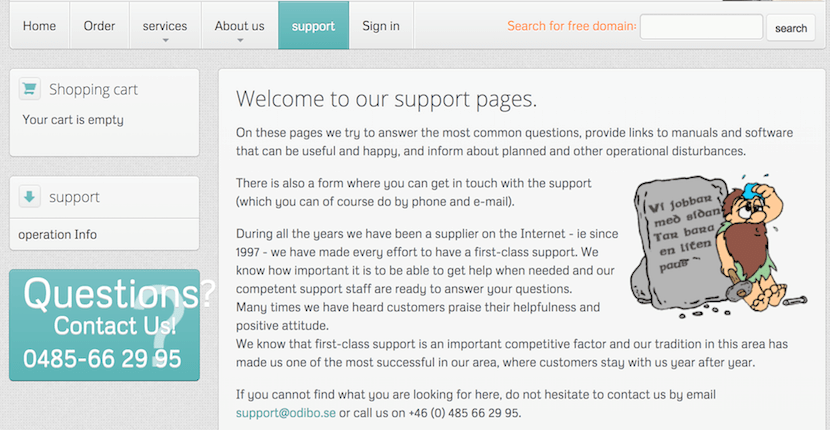 Odibo's hosting plans are pricey. The basic entry-level plan costs about the same as a mid-level plan from another top hosting provider, but with far fewer features. And Odibo's mid-level plan costs around 300% more than similar plans with international hosts. Compared to top Swedish web hosts, Odibo's plans are at least twice as expensive. For the unlimited resources offered by many competitors' plans, Odibo's plans cost 400-600% as much.
You can pay for the added-value website design and all-in-one web management services based on your needs, whether it's by the hour, month, quarter, or year.
24/7 customer support can be accessed by telephone or email, and there is emergency technical support too. Unfortunately, I received no reply when I reached out to sales support via email, even though Odibo encourages non-customers to contact the company: