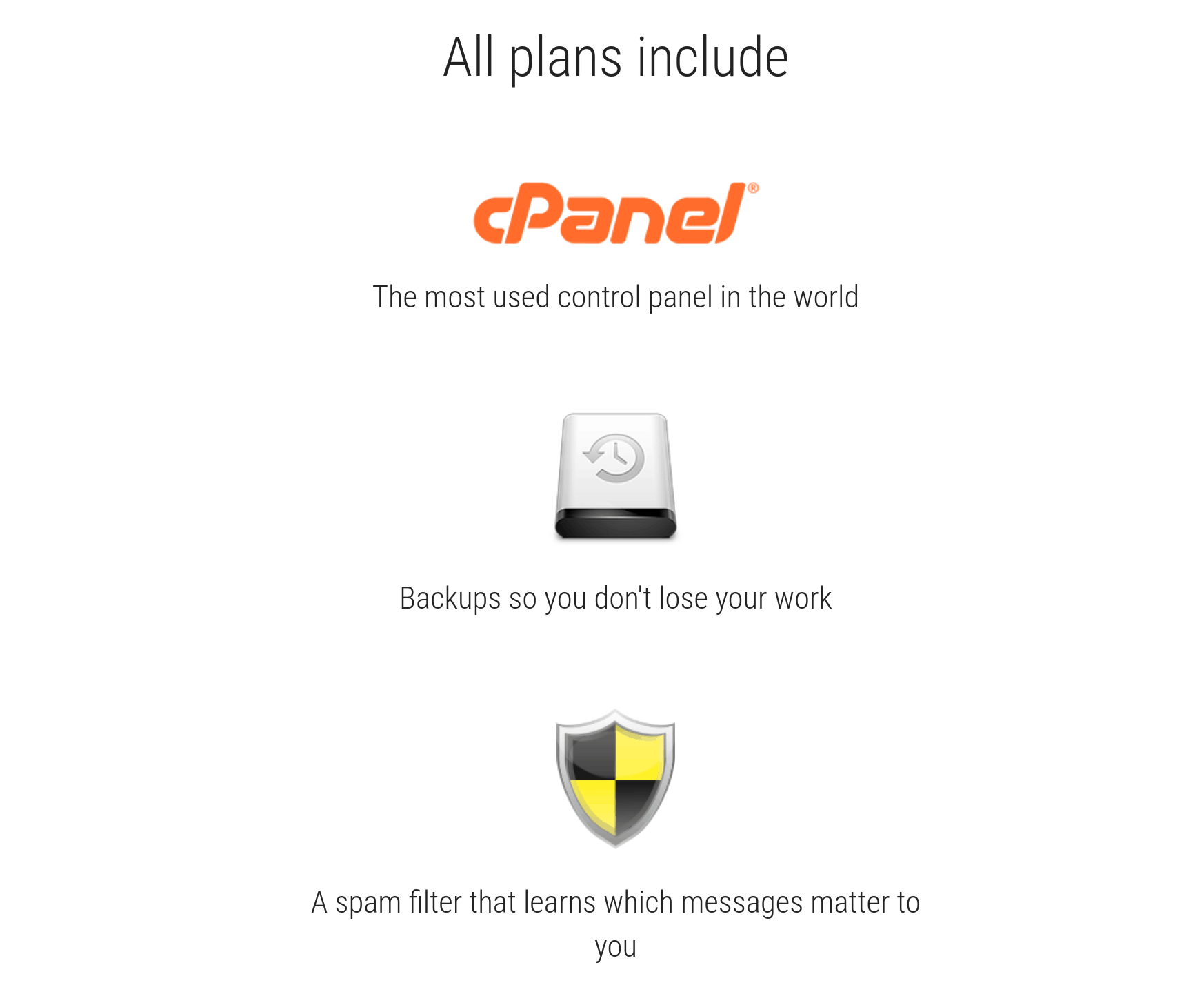 Nuvens.pt is a Portuguese hosting provider that provides domain registration plus shared hosting services for small and large websites. Even though its headquarters is in Portugal, its data center is in France.
It's not clear how long Nuvens.pt has been in business since its otherwise sleek website contains very little information, but its Facebook page (which is not linked from the website) suggests it has been around since 2015.
Features and Ease of Use
Nuvens.pt sells two Unlimited Web Hosting plans and two SSD Hosting plans. The former plans provide unlimited HDD storage and unlimited traffic, whereas the latter plans provide limited storage but unlimited traffic. The two plans of each kind differ in the number of sites, email accounts, and databases you can use.
All hosting plans also feature the following:
Free SSL certificate

Regular backups

Spam filter

Softaculous installer

cPanel control panel
The user-friendly cPanel control panel gives you full control of your website files, email accounts, FTP accounts, backups, and much more. The Softaculous installer helps install all your favorite apps (including WordPress, Joomla, Drupal, Magento, PrestaShop, Typo3, and phpBB) with a single click.
Pricing and Support
Nuvens.pt's prices are fair enough for the features on offer. However, I've seen better prices and more diverse features elsewhere. Although the displayed prices are per-month, you can only sign up on a per-year basis, and there is no refund policy (as far as I can see) to make you feel better about this minimum commitment. Pay via PayPal, credit/debit cards, MultiBank, or bank transfer. 
As already stated, Nuvens.pt's website contains limited information, so self-help resources are scarce. To be fair, there is a blog-like knowledge base, but it's a bit messy and not especially attractive.
You can contact the customer support team via email or by phone. On this plus side, my exploratory email was answered quickly. On the minus side, none of my questions were answered, other than to ask me why I wanted the information: