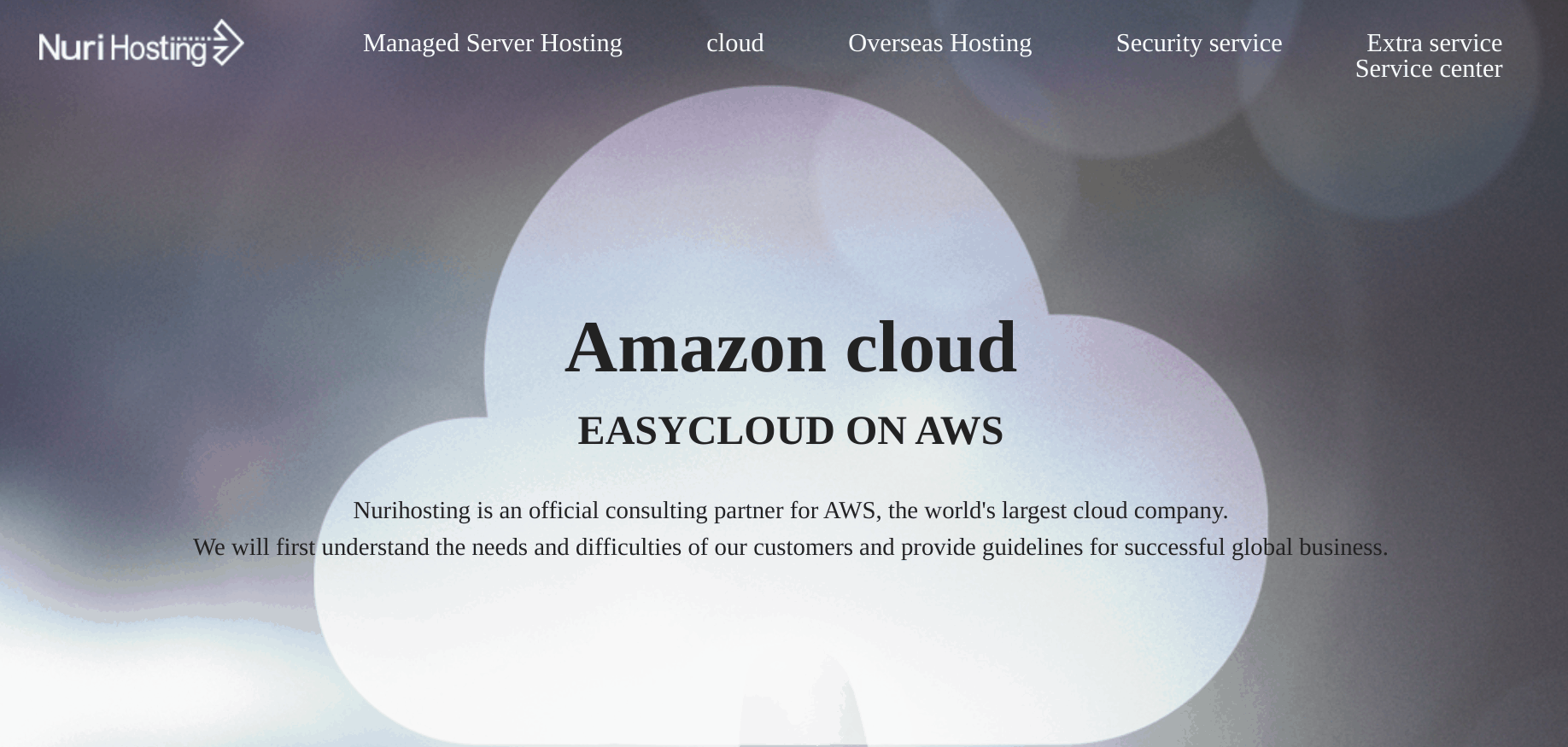 Korean hosting provider Nuri Hosting is actually headquartered in Chicago, U.S.A. It has been in the cloud hosting business since 2001 and it offers
a variety of managed and unmanaged cloud hosting solutions, VPS, VDS, and dedicated servers. It also provides web security services such as DDoS protection, CDN, and SSL. 
Nuri Hosting's slow-loading website displays prices in Korean won.
Features and Ease of Use
Nuri Hosting's six dedicated VPS hosting packages provide these features:
Intel E5 processor and RAID 10

Firewall management

SSD storage

24/7 technical support

1 TB monthly traffic
The 50 GB to 200 GB disk space is more than enough for personal websites and more demanding small businesses websites, and RAM ranges from 2 GB to 16 GB with 2 to 16 CPUs. The use of SSD storage means faster speeds and higher reliability than traditional HDD storage, and the use of RAID 10 replication helps guard against disk data disasters.
If you want to rent a non-dedicated VPS instead, you can choose from five virtual server rental packages with 100 GB to 200 GB SSD storage, 4 to 16 CPUs, and 4 GB to 16 GB RAM.
If you're interested in cloud hosting, Nuri Hosting offers an EasyCloud service based on Amazon Web Services (AWS). The seven available packages provide 100 GB to 200 GB storage, 2 GB to 32 GB RAM, 100 GB monthly traffic, and 1 to 4 CPUs. As an alternative to AWS, Nuri has partnered with Naver so that you can use its cloud platform.
Chinese customers get exclusive access to dedicated servers with 1 TB SATA disk space, 8 GB to 32 GB RAM, and up to 5 IP addresses. 
Pricing and Support
Nuri Hosting's prices range from average to expensive, depending on the service you choose. There are no unconditional refunds, but you can get compensation for technical issues.
You can contact this company by email, ticket, or telephone. For self-support, there is a set of frequently asked questions: