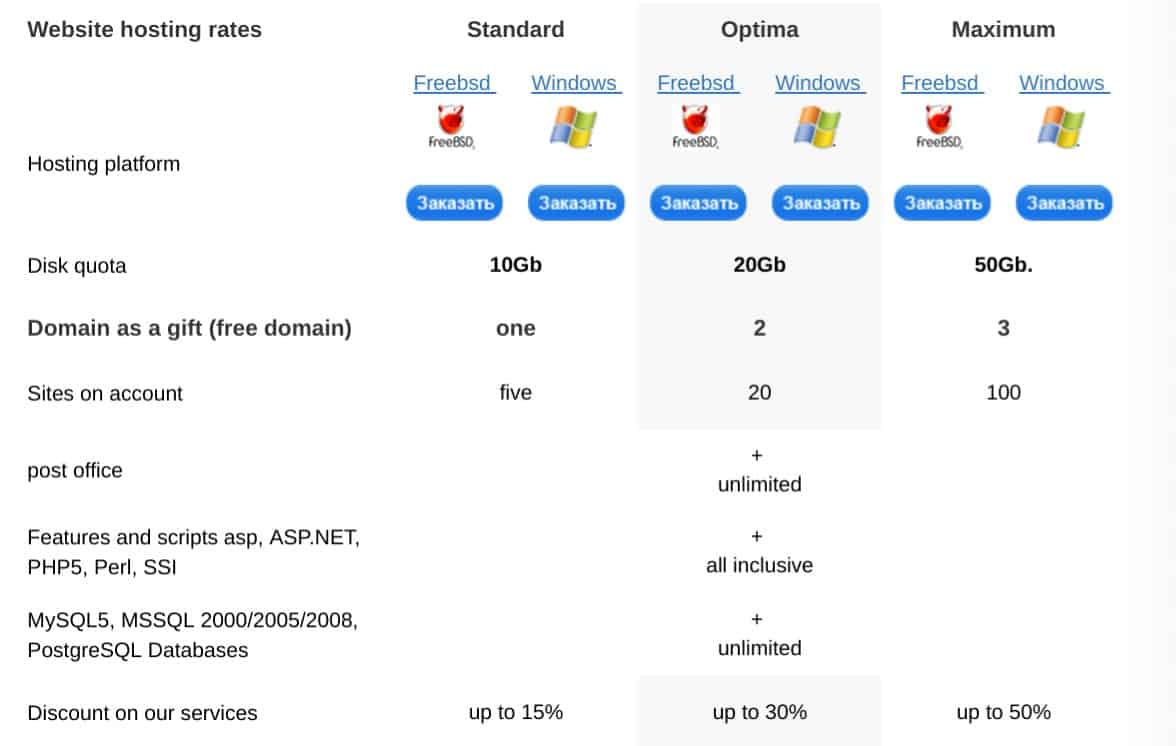 Russian web hosting provider NTX has been specializing in shared, VPS, and dedicated hosting plans for personal or business users since 2001. It has server options using Linux, Windows, and FreeBSD operating systems. Its very affordable plans come with many of the features that customers have come to expect from a hosting provider. NTX's data center is located in Moscow, and its website is in Russian.
Features and Ease of Use
The features provided by NTX's hosting plans are aimed at both personal and business users. For personal users, the plans provide Windows or Linux OS, 10 GB+ of storage, a free domain, and round-the-clock customer support. More advanced users can choose VPS or dedicated server plans that boost storage and bandwidth capacity significantly.
Hosting plans come with the following common features:
Free domain
MySQL databases
PHP support
24/7 customer support
10 GB+ of storage
Connected email addresses
Website builder
Windows and Linux servers
NTX has a 99.9% uptime rating, which is fairly standard but is a good sign nonetheless. At its data center, cameras and on-site personnel ensure round-the-clock security. The server center uses high-speed trunk channels for data connection, delivering several gigabits-per-second of data flow to ensure fast loading times for your website(s).
Not-so-technical users might make good use of the pay-for website builder to create a basic website with ease. There is a free trial, so you can try it before you buy it.
All of the beginner hosting plans feature RAID technology, but you'll need to opt for a more advanced plan if you want SSD storage. Along with an increase in storage speed and capacity, premium plans include increased bandwidth.
For the most taxing websites, virtual and dedicated servers are available that raise the processing capacity with up to 12-Core Intel Xeon processors and 64GB of RAM.
Pricing and support
NTX's hosting prices are some of the cheapest I've seen, about half what you would expect to pay to other Russian and European providers, and the extremely competitive entry-level prices are aimed at users who prioritize price above everything else. Hosting plans can be paid for monthly, quarterly, annually, or biennially, and there are discounts for committing to longer terms.
Customer support is stated as 24/7 by telephone and email. While this may be true for paying customers, I found it not to be the case for me as a pre-sales prospective customer. To be fair, the sales office is only open during working hours on weekdays, but my exploratory email received no response at all. I would certainly suggest making sure you can contact this company before committing to one of its hosting plans. If you'd like to support yourself, you might get some good value from the NTX website's pretty comprehensive knowledge base.