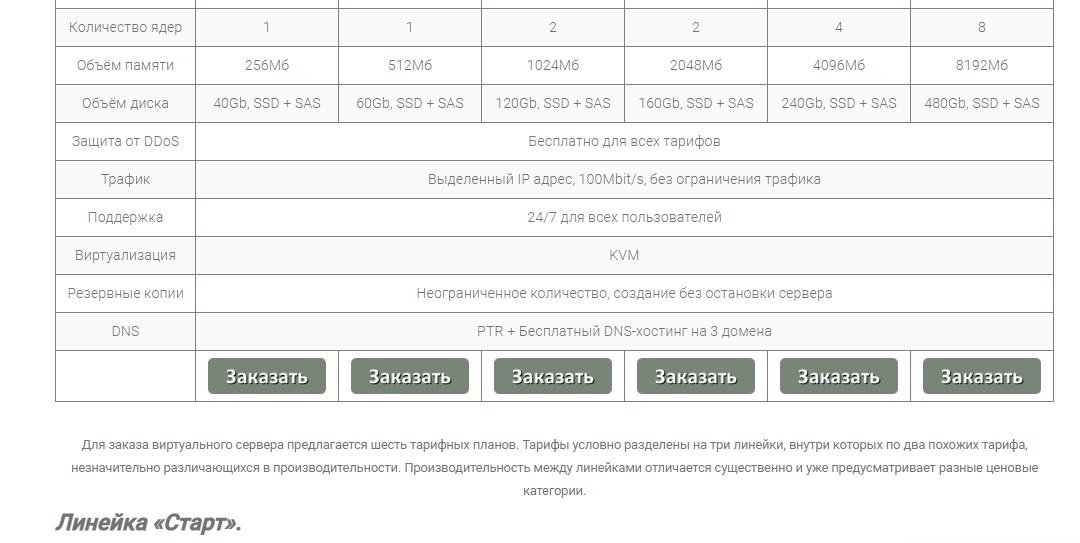 The Russia-based web hosting company, NT-VPS is a project of NTKOM LLC, an internet service provider for closed and private networks as well as a system integrator. The hosting provider was launched in May 2017 and since then has been offering virtual server services to individuals and experts in various fields across Russia. The NT-VPS website is only available in Russian.
Features and Ease of Use
NT-VPS offers shared web hosting as well as virtual servers including VPS and VDS. Some of the standard features you can expect from these hosting solutions are:
CloudLinux operating system
Free SSL certificates
DDoS protection
Choice of PHP 4.4 to 7.2
Daily automatic backups
One-click app installer
SSD and SAS drives
NT-VPS hosting infrastructure is hosted in a data center located in Moscow, Russia. The vendor uses servers with SSD and SAS drives powered by the world's leading manufacturers. Among them are Cisco, HP, Supermicro, Dell, and Intel to ensure the direct supply of the latest high-end hosting equipment.
NT-VPS virtual servers use a distinctive feature of KVM virtualization. Virtual machines that use KVM hypervisor guarantee not only an equal allocation of resources for each user but also provides security of the virtual servers. Its VPS servers come equipped with an enhanced and up-to-date control panel customized by the vendor.
Moreover, this hosting provider offers tailor-made hosting packages where clients can choose their convenient hosting resources. Customers can select their preferred operating system, CPU, RAM, disk space, and number of IP addresses.
NT-VPS uses Ceph storage systems with triple redundancy to ensure user's data is always saved, even in extremely critical situations. This helps provide the reliability of storage as well as access to speed offering super-fast page loading speed of its client's websites. In addition, all its hosting solutions include unlimited daily automatic backups that can be created per the user's desire.
Pricing and Support
NT-VPS hosting packages are extremely cheap. The cost of the hosting plans is offered on a daily and monthly basis. The hosting provider also offers high discounts ranging between 5% to 30% for customers who extend their virtual server services (number are accurate for when this review was written). Prices are listed in Russian ruble and pound sterling.
Since NT-VPS hosting packages come with a daily and monthly cost, the plans are non-refundable. All the same, the virtual server plans come with a test period of five days. Although its servers provide a high uptime, the vendor does not seem to commit to an uptime network guarantee.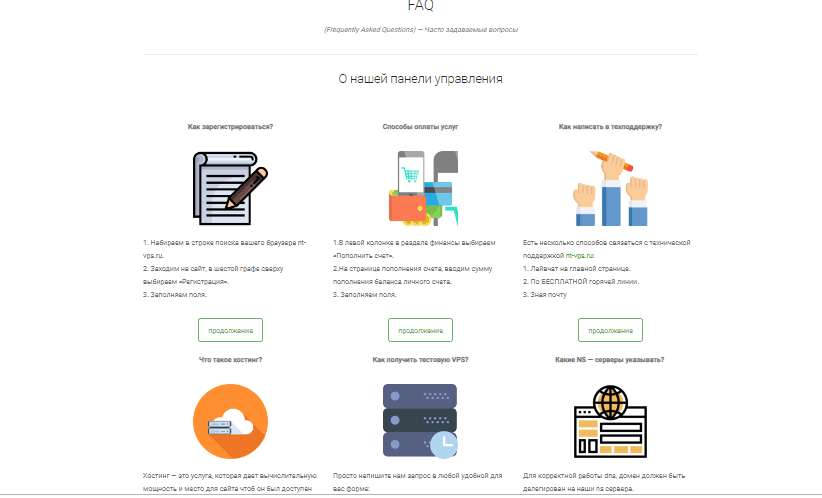 NT-VPS offers 24/7 customer support for all users. You can reach the support desk via email, live chat, and dedicated telephone hotlines. However, I did not find a ticketing system. My conversation with the vendor via its live chat faced apparent language barriers, so I opted for sending them an email instead.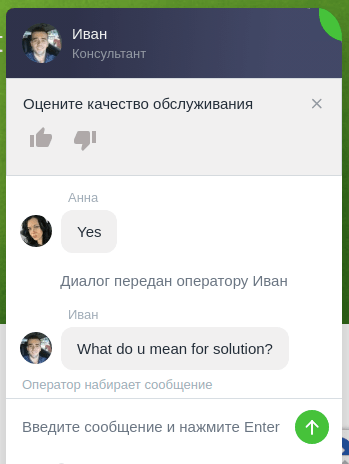 I did not find a knowledge base, but the vendor has a moderate FAQ section.