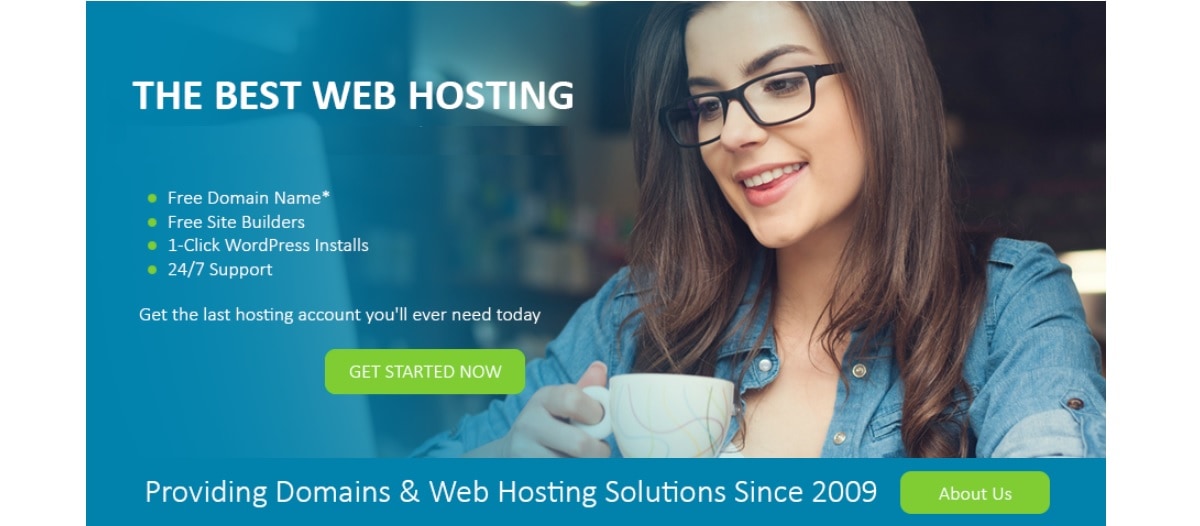 To compare the best web hosts, we hosted the same WordPress website on each one and tested performance, customer service, and value for money.
Check out the results here.
NSHOSTPK is a leading web hosting service provider based in Sialkot (Pakistan). This company, which is a project of Raza Technologies, was established in 2014, and it is committed to providing its customers with a reliable and secure hosting environment.
We host customer websites on high-performance servers located at a data center equipped with an uninterruptible power backup generator. Our team conducts 24/7 monitoring to promptly detect and resolve any network issues.
Since choosing a web host can be challenging, NSHOSTPK's English-language website simplifies this task, even though the company offers a whole host of shared and business hosting plans plus domain registration and SSL certificates.
Features and Ease of Use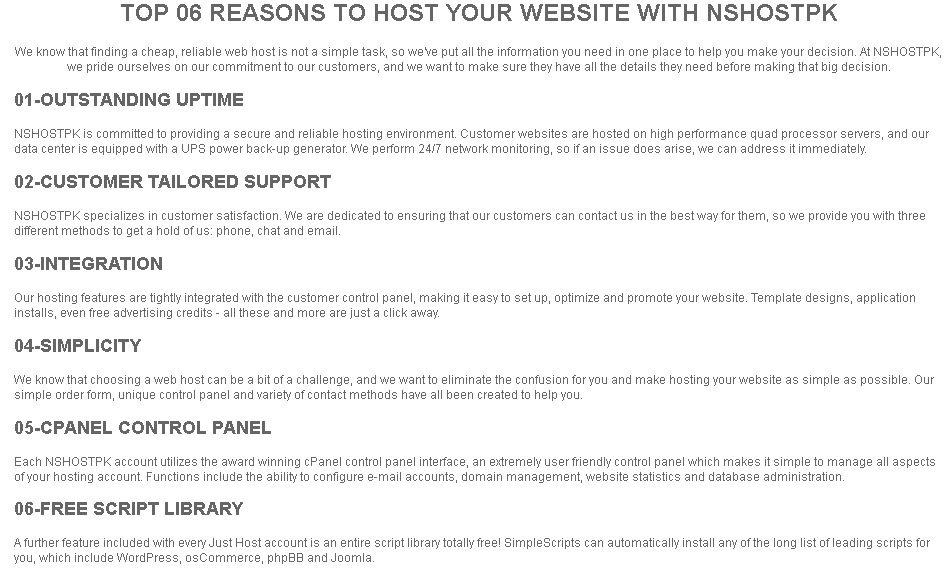 NSHOSTPK offers 12 cPanel shared web hosting plans and 5 business web hosting plans. Some of the notable features of the shared hosting plans are:
100 MB to unlimited disk space
1000 MB to unlimited bandwidth
10 to unlimited mailboxes
10 to unlimited MySQL databases
You get a free domain or domain transfer with the "Unlimited" plan, and a free script library with every hosting account. The  SimpleScripts one-click installer allows you to choose from a long list of installable applications such as WordPress, Joomla, phpBB, and osCommerce. As an alternative to setting up a CMS-backed website, you might use the user-friendly website builder to create your website with no coding knowledge required. 
Pricing and Support

NSHOSTPK's shared hosting plans are dirt cheap, and you can pay for them in Pakistani rupees via internet banking, mobile banking, or (unusually) ATM. There is a 7-day money-back guarantee that will refund all your money except for domain fees, but I do consider this to be too short a time to assess the hosting service fully.
You can contact this company's customer support team via telephone, email, live chat, and Skype. I found that the live chat was always unavailable during working hours, and I received no response to my exploratory email. If you have to resort to self-support, you'll be equally disappointed since there is no knowledge base or equivalent provision as far as I can see.