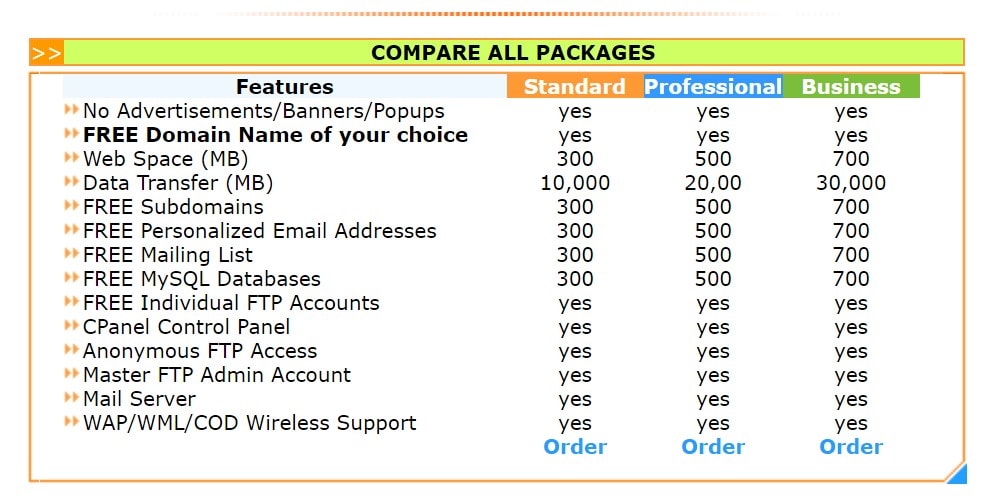 To compare the best web hosts, we hosted the same WordPress website on each one and tested performance, customer service, and value for money. Check out the results here.
NoKiAHOST is an internet services provider that targets SMEs with its web hosting solutions and domain name registration services. It also offers custom hosting upon request. It is based in the Philippines, and its data center is located in Atlanta, Georgia. NoKiAHOST is actually an acronym for the Network of Known internet Addicts Hosting Solutions. Its website is available in English.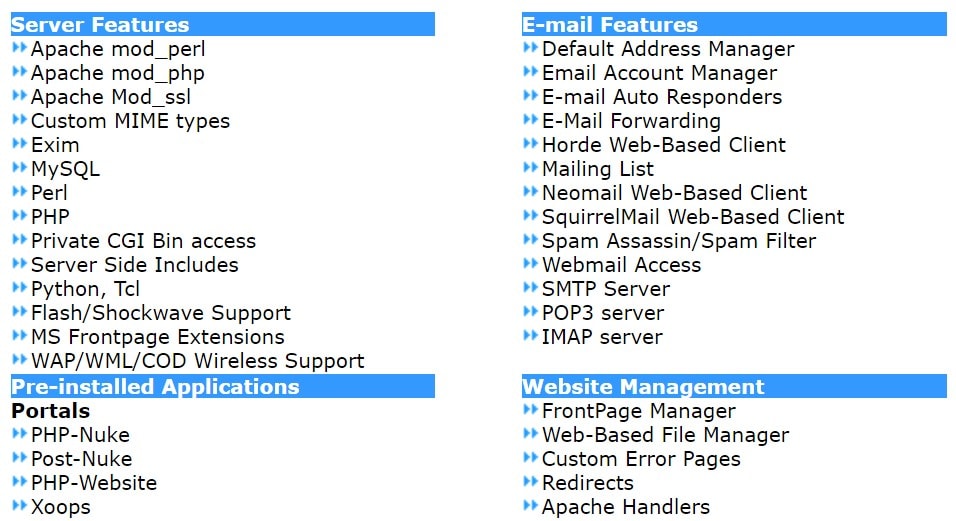 Features and Ease of Use
Some of the standard features you can find with NoKiAHOST include:
PHP, Perl, CGI, Python support
PhpMyAdmin
PostgreSQL
MySQL databases
Web space
FTP accounts
Email accounts
Mail forwarders
Domains, subdomains
POP3, IMAP
Webmail access
SMTP
NoKiAHOST uses powerful Apache servers which are powered by the Redhat Linux operating system. Its web hosting packages include three plans: Its basic plan is suitable for users working under tight budgets. It includes 300MB webspace and 10,000MB monthly bandwidth. It also offers an array of free features, including 300 subdomains, 300 personalized email addresses, 300 mailing list, 300 MySQL databases, and 300 individual FTP accounts.
Its advanced package is ideal for entities that require a web presence. It comes with: 700MB webspace and 30,000MB bandwidth. Free features provided include 700 subdomains, 700 personalized email addresses, 700 mailing list, 700 MySQL databases, and 700 individual FTP accounts. In each web hosting package, the vendor incorporates a cPanel control panel, anonymous FTP access, Master FTP Admin account, and mail server.
Although this vendor provides an array of features to its clients, it also limits the users by restricting them from installing some applications. Some of the applications which are disallowed by the vendor include Proxy scripts, Ikon board, UltimateBBS, and Anonymizer, among others.
It is important to note that the firm can automatically suspend an account in the event that the user exceeds the allowed monthly bandwidth. Should the client want the account re-opened, they are required to send the request via email. The hosting provider responds by billing the user with the extra bandwidth used for that month. Clients pay an extra fee for each 1000MB data transfer.
NoKiAHOST's servers are hosted in its data center located in the U.S. Its strategically located in one of Atlanta's two main vaults where it has access to top security, high-quality power, major IP backbones, and fiber. For superior speed and reliability, the data center is connected to a 1Gbps backbone internet connection. It has four backbones linked with top companies in the U.S.
NoKiAHOST does not provide backup services. Clients are fully responsible for safeguarding their sensitive data and information by performing their own regular backups. It does, however, provide remote backup and Backup/Restore Manager feature in its hosting packages. The firm also doesn't offer an SSL certificate in its hosting packages even as an add-on that can be purchased by its clients.
Pricing and Support
NoKiAHOST web hosting solutions are extremely cheap given the wide range of features offered by the hosting provider such as free FTP accounts. It offers a flexible billing cycle where users can make daily payments.
Its prices are all listed in Philippine peso, and in every plan, the firm offers its clients a free domain name and free setup.
The firm offers a 14-day money-back guarantee for its hosting solutions although it is way lower than the standard 30-day guarantee offered in the industry. It has no network uptime guarantee.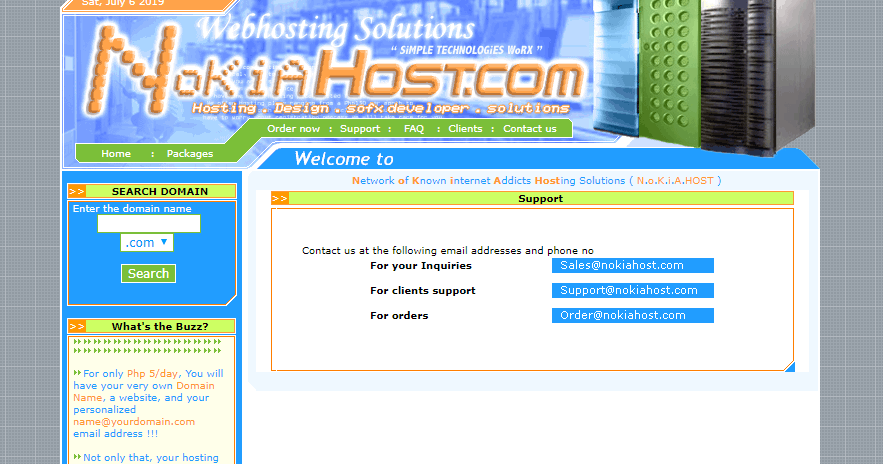 NoKiAHOST only has one way through which you can get in touch with its customer support team: email. Unfortunately, this is the only way you can get assistance from its technical support team as it has no live chat, ticketing system, or even telephone support.
What's more, the vendor does not commit to 24/7 support for its clients. This can be quite frustrating for customers who need instant feedback or have an urgent issue they need resolved.
The support team was a letdown; I emailed them, but I didn't receive any response.
The NoKiAHOST.COM website has no knowledge base, either.