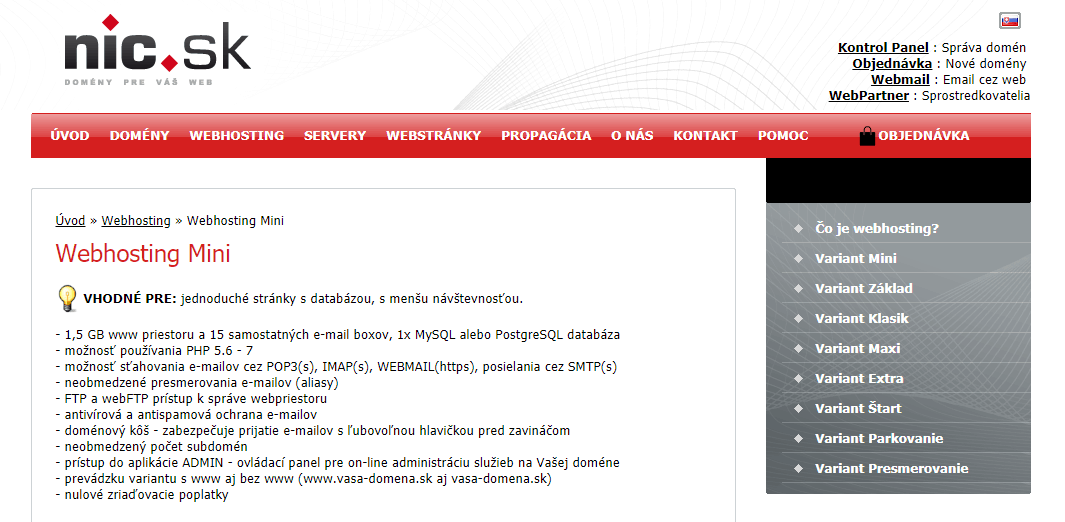 NIC Hosting is a small hosting company that simply isn't a match for big brands like Hostinger. The bigger hosting companies simply offer a better price for similar configuration.
NIC Hosting is a web hosting company with its head offices in Slovakia. The hosting firm was established in 1999 with a mission to offer high-quality web hosting solutions to business enterprises in Slovakia and other countries across the globe. Its offerings include shared web hosting, dedicated servers, managed servers, VPS, SSL certificates, and domain name registration services. The NIC Hosting website is only available in Slovak.
Features and Ease of Use
NIC Hosting web hosting solutions come with the following standard features:
Apache web servers

PHP 4.x to PHP 7.x

MySQL or PostgreSQL databases

DirectAdmin control panel

FTP access

Linux OS platform

Unlimited monthly bandwidth
NIC Hosting web hosting packages run on Solaris, SunOS operating system powered by Sun Microsystems. Solaris OS is known for its scalability and it has the ability to handle large workloads while still running smoothly across website systems and databases. All servers are pre-installed with components such as Postfix, Apache web servers, and MySQL databases.
In addition, the vendor offers a choice of other operating systems like Linux and FreeBSD as well as other hosting server platforms from top manufacturers such as IBM, Dell, HP, and SuperMicro. Nonetheless, these hosting platforms are only offered at the customer's request.
NIC Hosting's managed server solution is a supplementary service to dedicated servers. The servers come with software administration and backups as well as updates of applications like operating systems and databases.
Although none of this vendor's hosting solutions include SSL certificates, the hosting provider has taken it upon itself to offer SSL certificate plans as add-on packages. Users can also buy a public IP address if their web projects are not hosted on virtual or dedicated servers.
The NIC Hosting website is somewhat disorganized with a very poor design. It is therefore hard to navigate and finding the right hosting solution for you might require some digging.
Pricing and Support
Although NIC Hosting web hosting packages are quite cheap, the hosting plans can become very expensive, especially when you add features such as SSL certificates or IP addresses. All the same, the hosting packages come with flexible monthly billing cycles. The prices are listed in euros.
NIC Hosting web hosting solutions do not seem to include any refund policy and the vendor does not seem to have an uptime guarantee.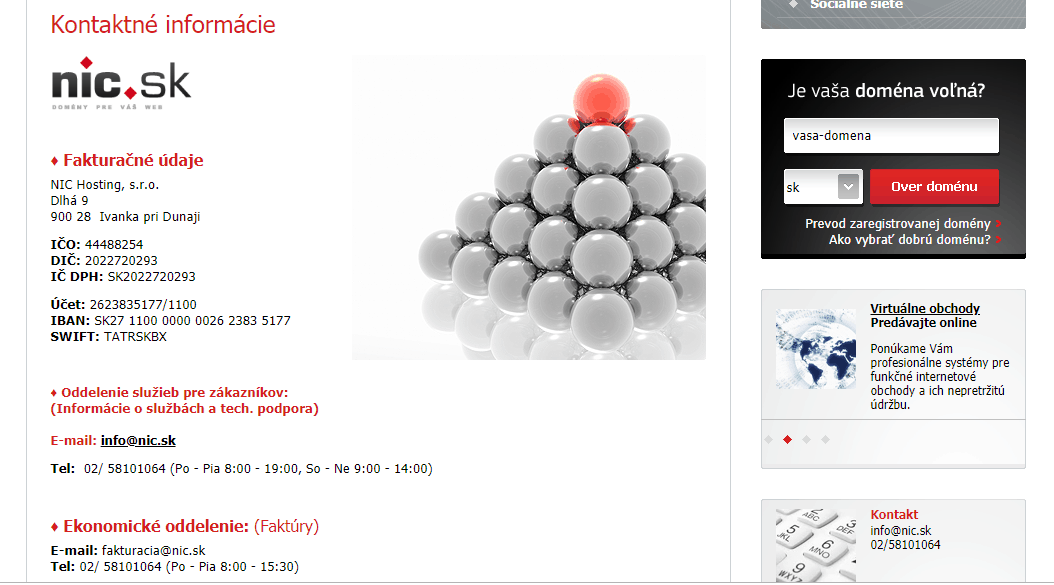 You can reach out to NIC Hosting customer support via email or telephone number, available from 8:00 AM to 7:00 PM on Monday through Friday and 9:00 AM to 2:00 PM on weekends. I did not find a live chat or ticketing system on its website. and I sent them an email and never got a response.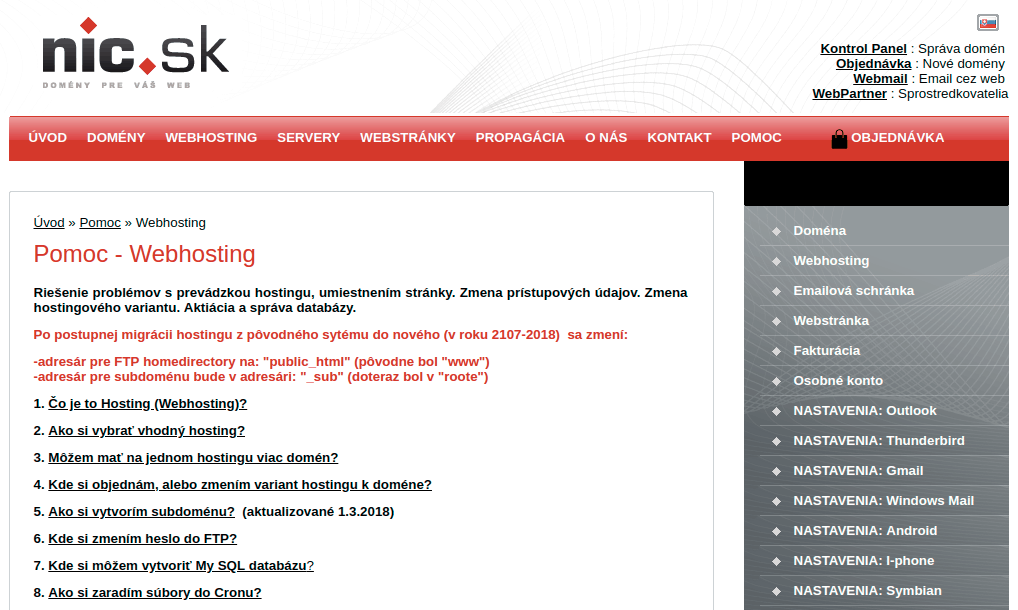 The NIC Hosting website has a fairly detailed help center.