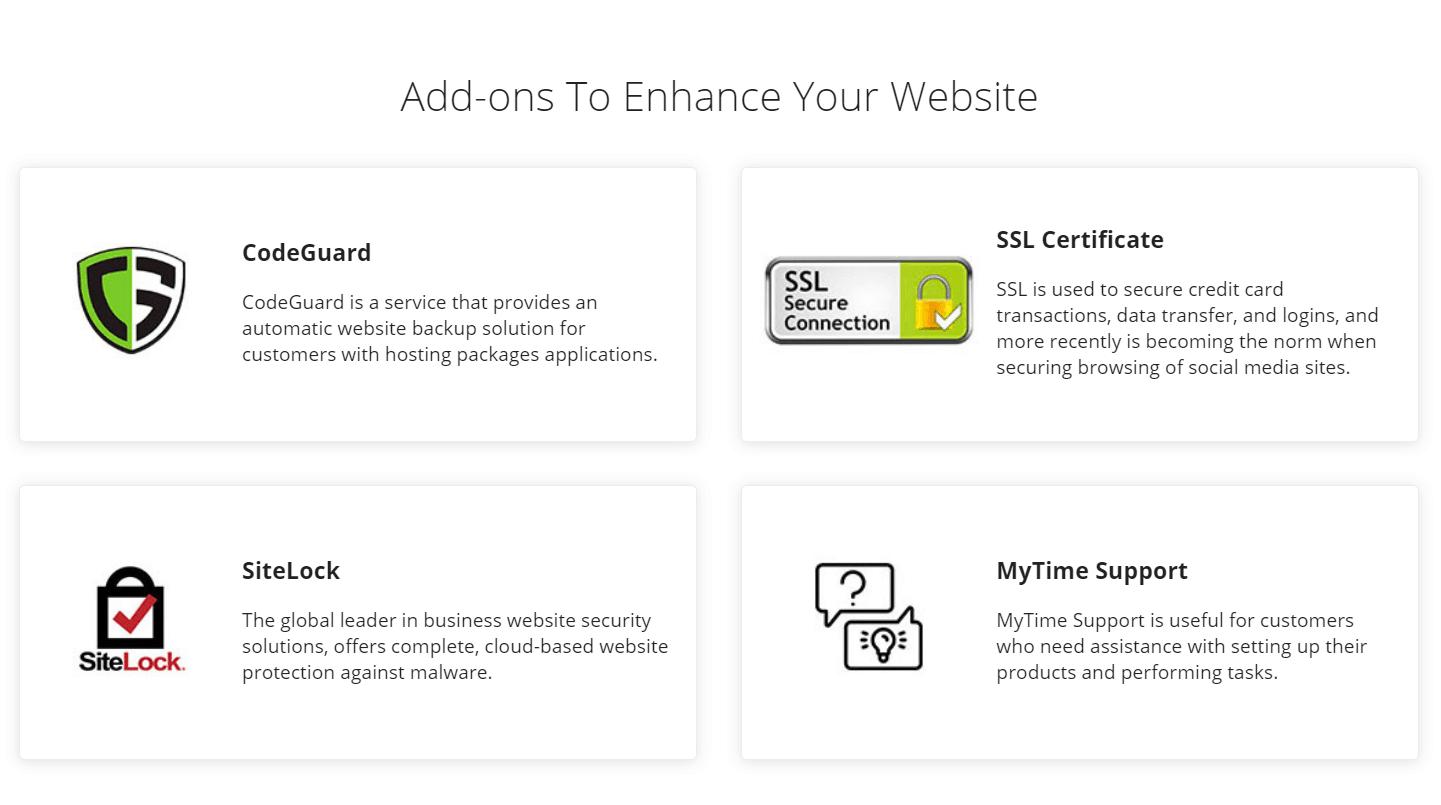 Network Solutions is one of the oldest web hosting companies in existence, however, it was acquired by Web.com in 1997. It offers a wide range of web hosting-related services which include domain registration, shared hosting, website design, E-commerce and SEO services, and more.
Features and Ease of Use
Network Solutions will help you get your foot in the door online with your own website with the following features:
99.99% Uptime

Free .com domains

Multisite hosting with up to unlimited domains

Free Xpress SSL certificates

Host up to five WordPress websites and unlimited other sites

CodeGuard backup solutions

Up to unlimited storage space

Unlimited data transfer
First of all, Network Solutions can do way more for you than just provide hosting. It also offers website design, SEO, and even E-commerce setup services.  You can have the vendor build and set up a complete website or store for you and then host it on its servers for a completely hands-off approach.
For cloud hosting, you can also ask Network Solutions to install whatever CMS you want, or even use the beginner-friendly website builder available. The company has also partnered up with great providers like CodeGuard and SiteLock that can give a powerful backup, performance optimization, and security tools.
A standout feature of the hosting is that all packages come with unlimited bandwidth. The storage is slightly low with the entry-level plans but gets better with some unlimited options as well. With SSL certificates, domain registration, and even email hosting, it seems to tick all the boxes when it comes to hosting a modern website.
Pricing and Support
Picking a package from Network Solution's straightforward selection of cloud-based and WordPress hosting plans should be a breeze. Although the prices may not be the lowest, they are still affordable for those seeking budget-friendly, entry-level hosting. When you add a product to your cart, don't be surprised if you see additional charges in your order. This is simply because Network Solutions itemizes the pricing for all components included in a hosting package.
So, although it technically charges you for an SSL certificate, SiteLock, and possibly some other features, this is included in the pricing you see on the website.You also receive a free domain for the first year of hosting if you choose a term of at least a year. Long-term hosting is also discounted; only slightly for normal shared hosting, but heavily for WordPress hosting.
For what you pay, the pricing is worth it, although I feel it gets more worth it the more expensive the plan is. There's a 30-day money-back guarantee on all hosting packages as well. If you want a easy-to-use drag-and-drop builder with an all-inclusive hosting plan, you can also go with the website builder packages, which are very affordable.
Support can be a little confusing, as a lot of it seems to be handled by parent company, Web.com. It also provides a huge number of email and phone channels to contact specific departments for specific reasons. The service itself is neither here nor there, the response times are decent but not great (between a few hours to a day), and the staff are helpful and polite, while not going above and beyond. However, as they are developers themselves, they tend to be quite knowledgeable. They just sometimes fall short when it comes to replying to all support queries.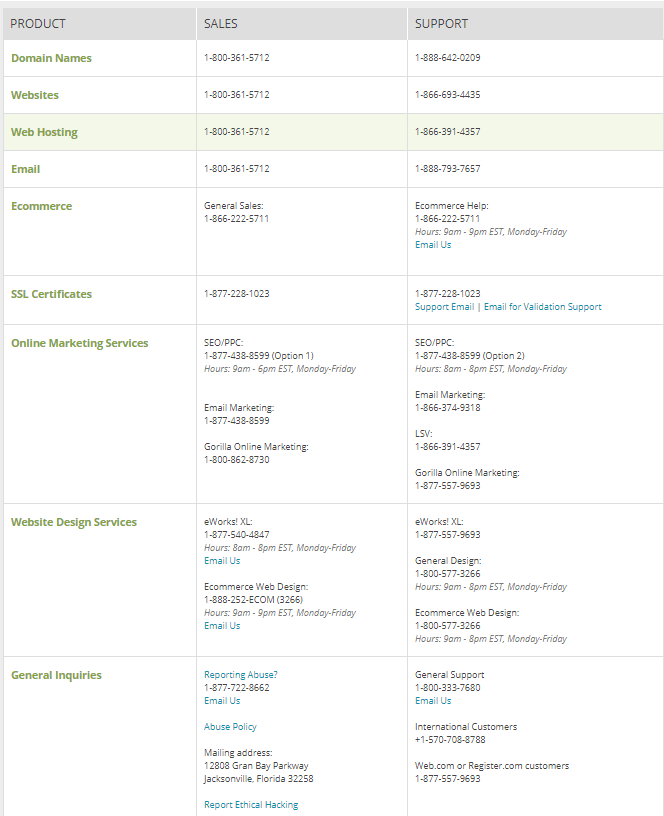 There's a good knowledge base too, although the topics can be a bit technical and complicated. Fortunately, they also provide video tutorials, which are very handy.