NETS.PL (or "Net Service") appears to be a web hosting brand of Polish company eBOSS Group. Since 1998, this company has helped Polish individuals, schools, banks, churches, corporate firms, and small to medium-sized enterprises get online. It has partnerships with Dell, IBM, and other top-tier vendors to bring reliable hardware with low license fees.
NET.PL's website Polish language website looks particularly unappealing and old-fashioned.
Features and Ease of Use

As a new customer, you can order any hosting or VPS package and test it for free for ten days. The DirectAdmin control panel (in Polish) provides you with access to these features:
Domains/subdomains
MySQL 5.5 databases
PHP, MySQL, Perl, and PEAR
Zend and ionCube frameworks
FTP accounts
.htaccess
Website statistics
You can host just about any kind of website, including an online store, a blog, or a corporate website. It's also possible to host multiple websites by creating separate root folders for add-on domains.
To get your website up and running with NETS.PL, you have three options. First, you can use FTP to upload your existing web files, for which no limit is imposed. Second, you can use the website creator that comes with 160+ customizable templates to create your website from scratch. Third, you can use the one-click installer that provides several installation scripts. Actually, there's a fourth option for the technically minded among you, which is to code your database-backed site using PHP and MySQL.
Once your website is working, you should be sure to back it up regularly.
At the low level, NETS.PL has the FreeBSD operating system sitting on Dual Intel Xeon processors connected to fast networks. The hosting facility is monitored 24/7 by qualified staff.
Pricing and Support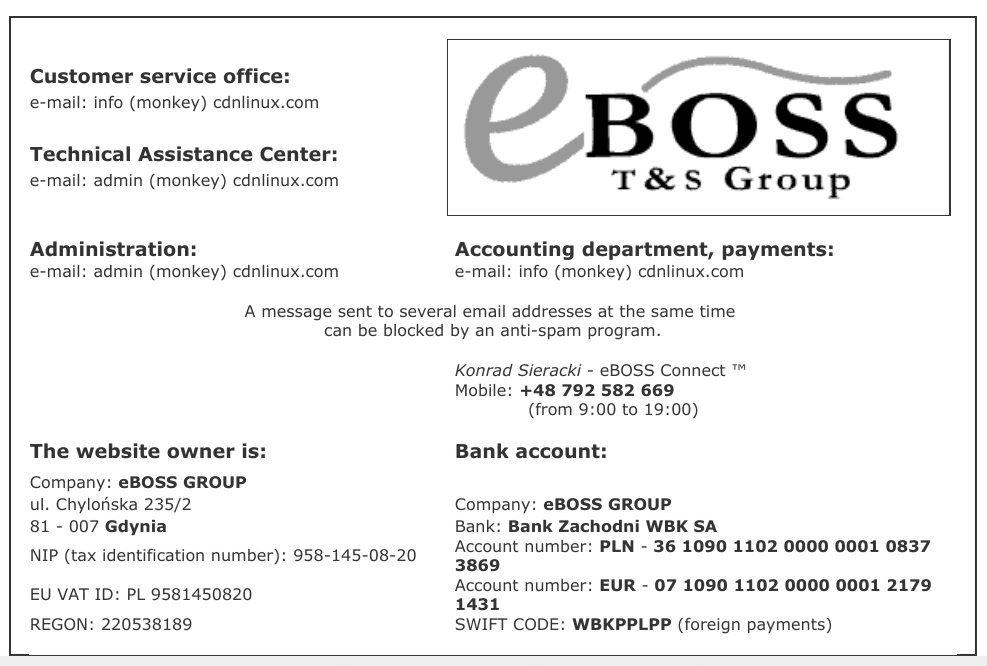 NETS.PL provides domains, hosting, and virtual servers at affordable prices. To sweeten the deal, you can get a free domain for one year if you sign up for a year or more, and you can test any of the hosting packages for ten days.
With up to two decades of experience, NETS.PL's engineers should be capable of addressing your issues 24/7. You can call the telephone support line between 9 am and 7 pm (GMT+2). While email addresses are also provided, it is interesting to note that these are @cdnlinux.com email addresses that relate to another of parent company eBOSS Group's brands.
If you go looking for self-support resources, you could be disappointed because I couldn't find any on NETS.PL's messy website.