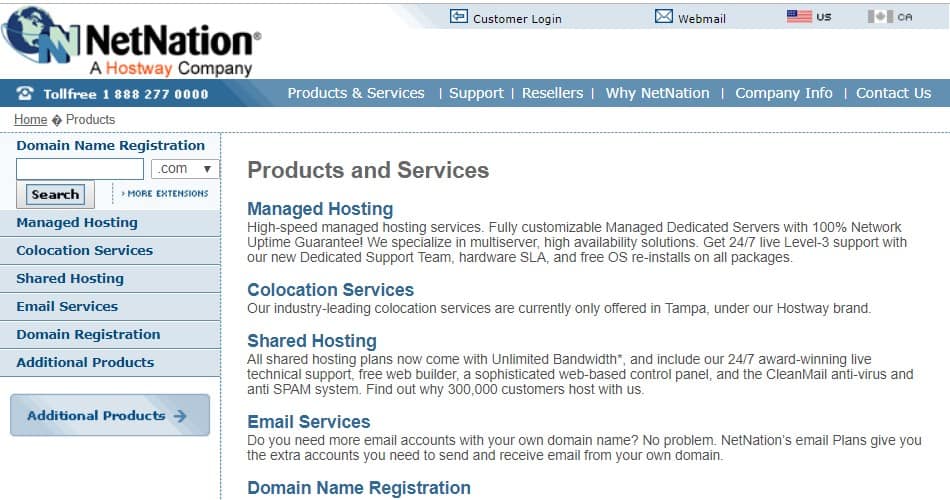 NetNation, or NetNation Communications Inc. to give it its full name, is a pioneer in web hosting, dedicated servers, colocation, and domain name registration solutions. The company goes back as far as 1997, but it merged with Hostway Corporation in 2003. While the United States is its home base, this provider also has a noteworthy presence in more than 130 other countries including Canada, Bulgaria, Georgia, and the United Kingdom. Their website is in English.
Features and Ease of Use
NetNation's wide range of hosting solutions incorporate the following standard features:
Unmetered bandwidth
24/7 unlimited FTP access
Root access
DNS management
Traffic stats; graphical usage statistics
POP3 / Authenticated SMTP
Access to raw log file
SSL encryption
Web-based control panel
NetNation owns modern American and Canadian data centers that provide world-class hosting for customers. For fast and reliable routing of traffic, they have multiple connections to major internet backbone carriers that come with OC-12 and Gigabit Ethernet connections. Also, the N+1 redundant data centers include several HVAC systems and redundant power to boost performance and keep their systems running uninterrupted.
NetNation offers managed hosting solutions for businesses of all sizes. Whether your server requirements are complex or you simply seek flexibility and high performance, this vendor seems to possess the necessary qualities to provide exceptional hosting for your business.
NetNation's hosting solutions are available as four Linux or Windows packages with features such as 150 MB to 1500 MB disk space, and 5 to 200 POP3/SMTP email accounts. NetNation does not provide any backup services; they maintain that clients are responsible for their own data and should take their own independent backups to avoid data loss.
Note that NetNation's colocation services are only offered in Tampa, U.S. by the parent company, Hostway Corporation.
Pricing and Support
NetNation's hosting plans are reasonably priced and include great features and tools to help you create and maintain your website(s). You can purchase plans on four billing cycles – monthly, quarterly, semi-annually and annually – and you get a discount if you commit to a semi-annual or annual subscription. There is a 30-day money-back guarantee, and the company claims to have a network uptime availability of 100%.
You can contact NetNation's support team via email, live chat, telephone, or by submitting support a ticket. While this company claims to have "outstanding customer support available 24/7," I have to admit that it took me several attempts over several days to hook up with a support representative. It then took them two weeks to solve an issue that they had promised to address in a matter of days. If you prefer to support yourself, you will soon see that they have a nice looking Hostway-branded knowledge base.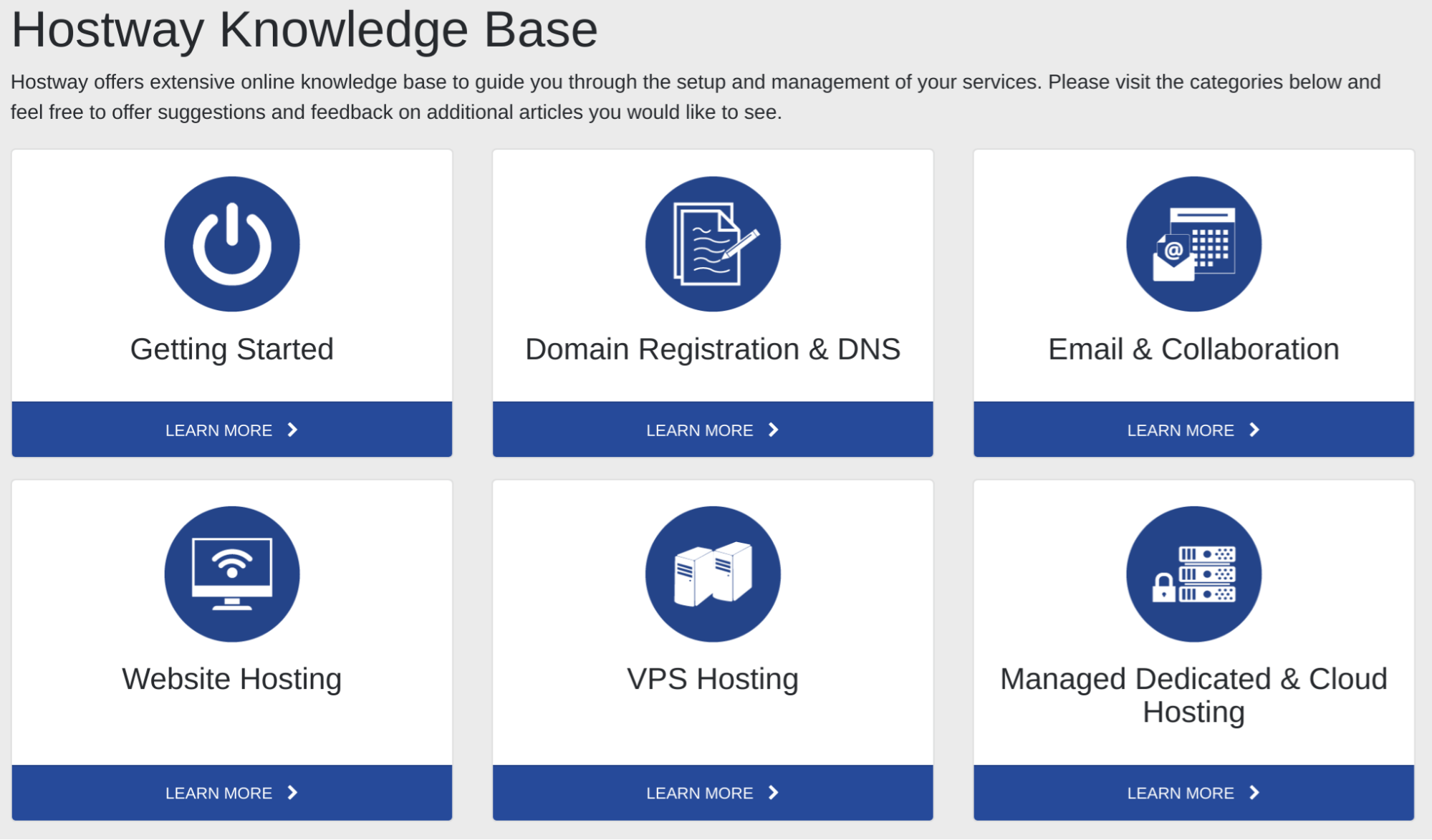 How much does NetNation cost?
NetNation offers plans from $12 to $60. The price depends on which type of hosting plan you choose. You can see the updated pricing table (updated weekly) below.

Which NetNation plan should I get?
My recommendation is to start with a cheaper plan. You can always upgrade later on. NetNation can help you with the migration to a more expensive plan. The increase in visitors many times takes longer than expected and you shouldn't pay a lot of money until the need arises. Of course, your needs may vary, and you can consult with a hosting expert from NetNation here.

How good is NetNation's customer support?
NetNation is not ranked as one of our top web hosts. But that can also be a result of NetNation being a small, under the radar, hosting provider. There are advantages to a small hosting company – as a customer, you are more important to them. You can also check out our comparison of the most popular web hosting services here.