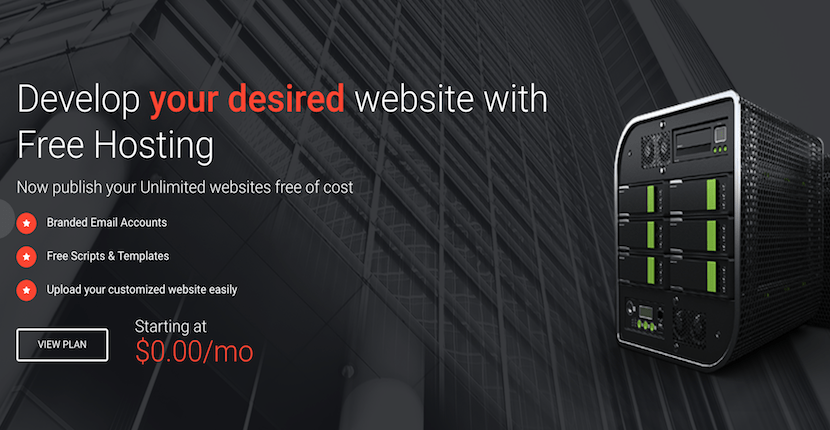 Move.Pk is a Pakistan-based provider of free and paid web hosting and domain registration services. Founded in 2003, its aim is to provide high-quality shared hosting for users who cannot afford a VPS or dedicated server hosting service. The Move.Pk website is in English, and the company uses Linux and Windows-based servers in Canada and the U.S.
Features and Ease of Use
For web hosting in Pakistan, Move.Pk provides a fairly comprehensive offering of basic shared web hosting. Features like cPanel, SSL, and a free website builder make it easy to get a secure website up and running without much effort. Standard features include:
99.9% uptime guarantee
24/7 customer support
30-day money-back guarantee
Free domain registration and transfer
Website builder tool
phpMyAdmin
cPanel
Shared SSL
Move.Pk offers free shared web hosting that includes many of the same features as the paid plans. This includes cPanel and the option to run WordPress, Joomla, Drupal, or one of many other CMS platforms. The ability to host an online shop is included as well. Unfortunately, I wasn't able to get in touch with support to ask them more about the free hosting details.
Some additional features that come with all paid plans are: email spam blocker, email virus scanner, and email auto-responders. These may seem like fairly normal features, but it is good to know that they have taken email security and functionality into account. Disk space starts at 1GB and goes up to 300GB for their premium business plan. Bandwidth starts at 25GB and goes up to unlimited in the higher tier plan. Multiple connected email accounts come with all paid plans.
Another useful feature is the modern back end, which is able to handle many programming languages. Its server side scripts include: PHP, Perl, SSI, Zend Engine, Ruby on Rails, and more. This signifies that Move.Pk is able to handle the powerful scripting languages that clients may be using.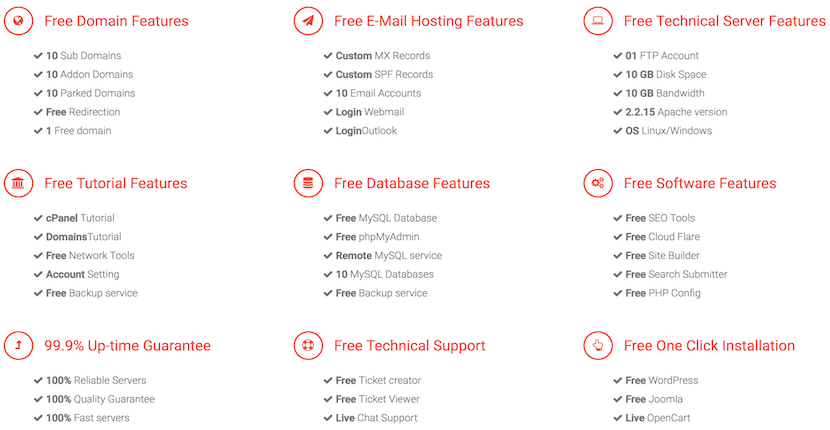 Pricing and support
Pricing for Move.Pk web hosting plans starts at free and goes up to paid plans that, frankly, are not very cheap. The entry paid plan costs several times what comparable Pakistani and international hosts charge for similar data packages and features. It doesn't offer SSD, VPS, or dedicated hosting, so if your hosting needs grow, you could outgrow this provider.
As I mentioned before, I couldn't reach customer support, so I'm genuinely worried about the assistance users will get once they sign up. They might treat paying customers differently from the rest, but I don't see this as a positive indication. I suggest that Move.Pk puts more emphasis on sales and overall customer support.
How much does Move.Pk cost?
Move.Pk offers plans from $0 to $4. The price depends on which type of hosting plan you choose. You can see the updated pricing table (updated weekly) below.

Which Move.Pk plan should I get?
My recommendation is to start with a cheaper plan. You can always upgrade later on. Move.Pk can help you with the migration to a more expensive plan. The increase in visitors many times takes longer than expected and you shouldn't pay a lot of money until the need arises. Of course, your needs may vary, and you can consult with a hosting expert from Move.Pk here.

How good is Move.Pk's customer support?
Move.Pk is not ranked as one of our top web hosts. But that can also be a result of Move.Pk being a small, under the radar, hosting provider. There are advantages to a small hosting company – as a customer, you are more important to them. You can also check out our comparison of the most popular web hosting services here.