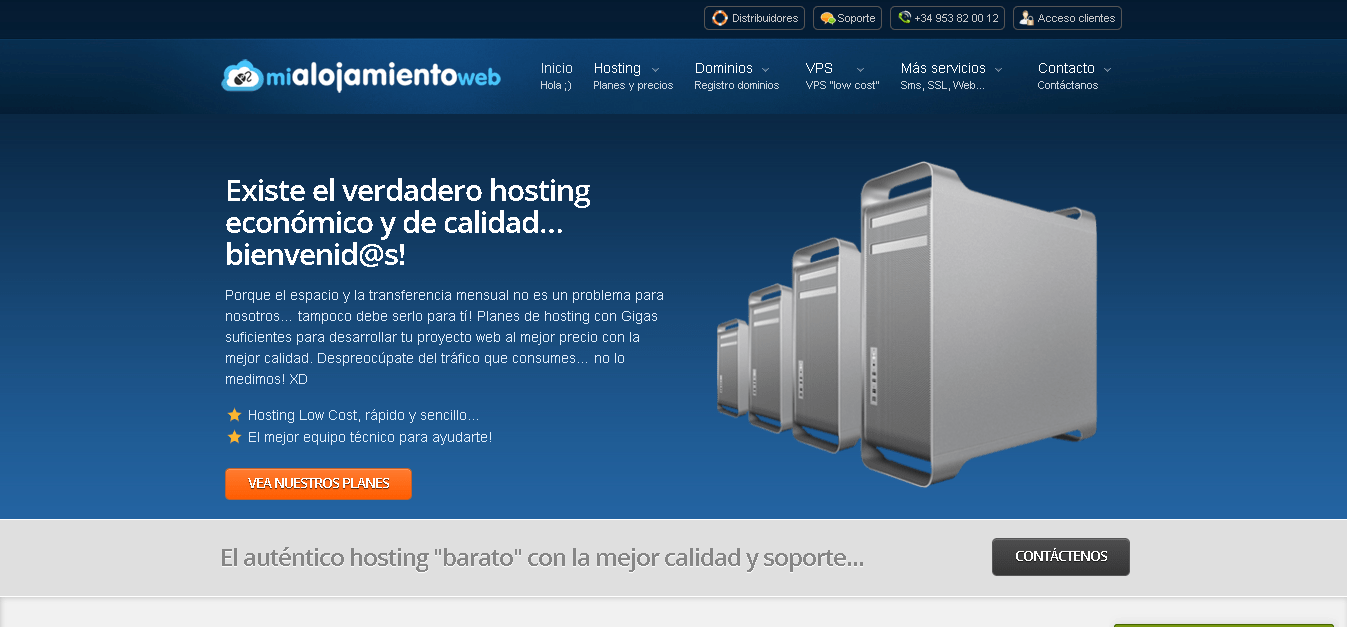 Mi Alojamiento Web is based in Spain with servers located in Madrid, Spain. It currently hosts over 2,000 domains and has over 3,000 active hosting customers. It is a small company with only a few but dedicated professionals. It presents itself as a budget hosting company with lots of attractive hosting packages for its customers.
Features and Ease of Use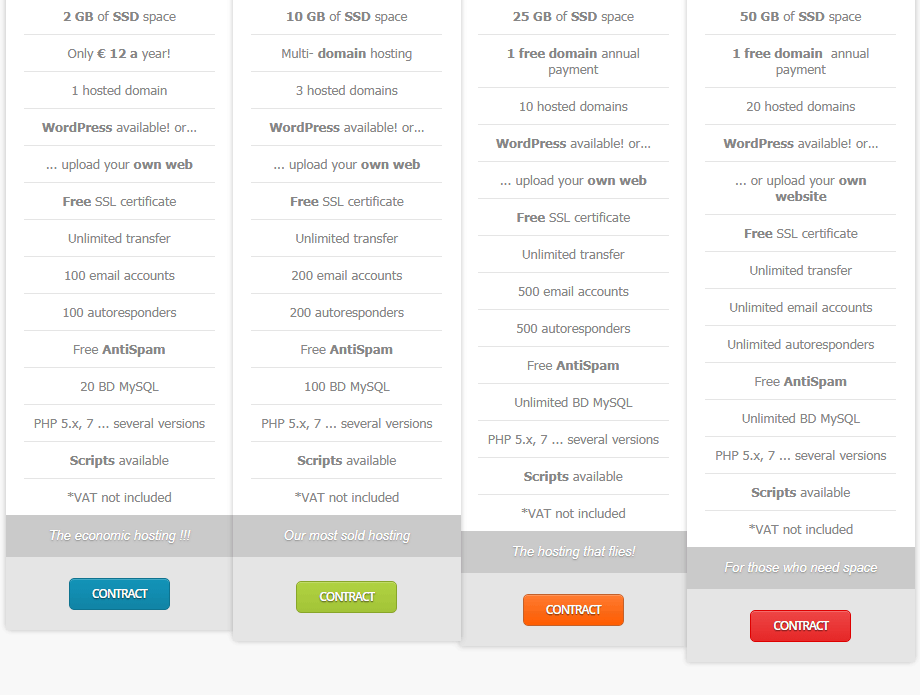 Mi Alojamiento Web (also referred to as MaW) offers you the following general features:
99.9% uptime guarantee
Automated backups in control panel
Domain registration possible
Host up to 20 domains in one hosting account
Free and Premium SSL certificates
Limited Storage but unlimited Bandwidth
In order to help its customers build their online presence without the need to learn to program, it offers separate Web Design Packs. Using these packages, you can either let the company create a website for you or buy the easy-to-use website builder to create one yourself. Of the three website design packs available, the AutoWeb Pack offers you a website builder to create a website yourself. In the remaining two design packs, named Corporate Web Pack and Web Pack Store, you can let the company design a website or an online store for you.
Even though MaW also enables you to use WordPress with your hosting package, there is actually separate dedicated WordPress hosting available. MaW will install WordPress for you and provide you with some basic security plugins. Plus, you get support for the required PHP versions, PhpMyAdmin, MySQL databases, and so on.
One disappointing aspect was the lack of e-commerce support on the website. It doesn't mention anything related to online stores on the regular hosting packages. However, as already  mentioned above, the third package called Web Pack Store offers the required support for creating an e-commerce website. Due to the lack of variety in the e-commerce offers, and an extremely heavy price tag, it isn't the most attractive hosting company for e-commerce solutions.
Your hosting account at MaW supports the latest versions of PHP, Python, PERL, and Cgi-bin. It also allows remote access to your databases. Other notable features include:
Mail groups and auto-responders
Free AntiSpam SpamAssassin
Statistics of your website's performance as well and resource consumption
Redundant connectivity to ensure good uptime
Pricing and Support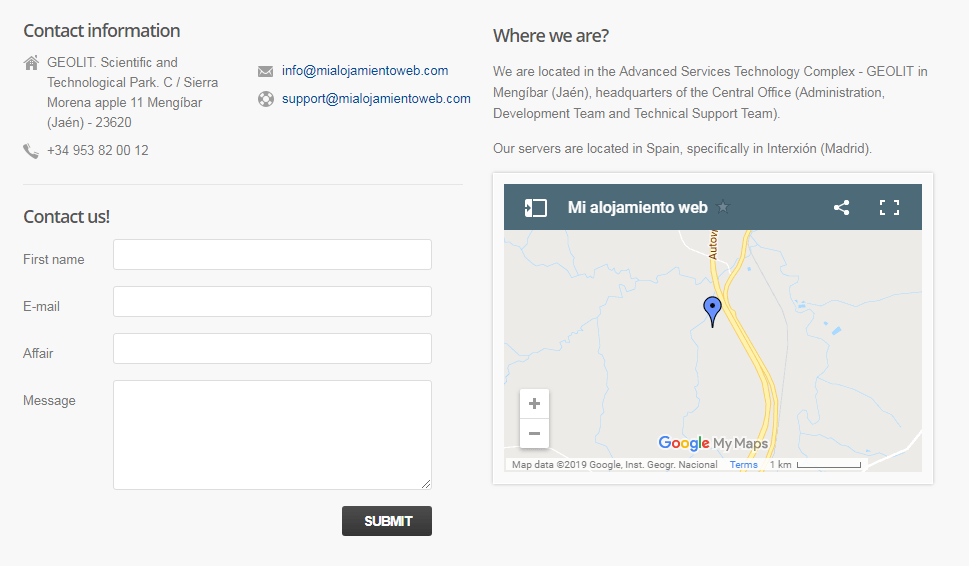 There are four different hosting packages offered by Mi Alojamiento Web. These are Mini, Top, Premium, and Gold. You get a free domain if you opt for the Premium and Gold hosting packages. The storage varies from 2GB to 50GB with unlimited bandwidth available in all the packages. Email accounts and Databases are more than sufficient to cover your needs.
When it comes to pricing, these packages are priced perfectly for those looking for budget hosting. The rich features ensure that you can host multiple websites at bargain prices without having to worry about running out of resources on the server.
If you wish to upgrade to a different plan, you can simply pay the difference between the two plans and upgrade your account. This allows you to avoid waiting for one package to expire before being able to purchase the next one.
Customer support can be reached by telephone, email, and ticket support system that is available 365 days a year. They also have an online chat button on their website, however, for the few days I kept looking if it was online or not, it never came online. So, I just sent an email to see how quickly they respond. There wasn't any response from their side for three business days which is extremely disappointing from the customer's point of view.