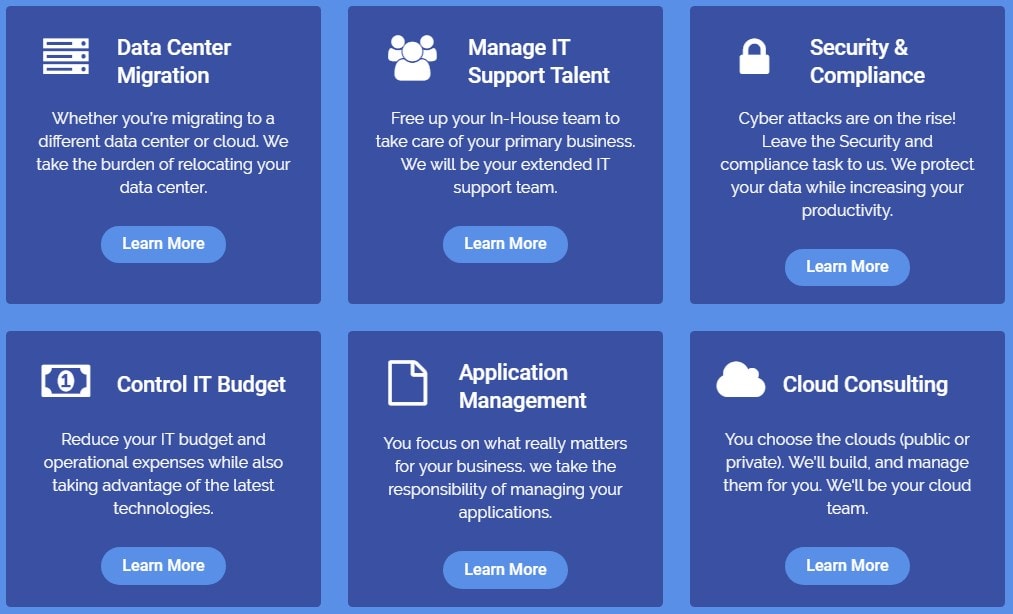 Medha Hosting has been offering reliable cloud solutions to business enterprises since 2014. The hosting company has two main head offices; one in New York and the other in Bangalore, India. It offers cloud hosting solutions, managed IT services, and managed hosting among others, to fast-growing businesses worldwide.
Features and Ease of Use
Medha Hosting cloud hosting solutions come with the following standard features:
cPanel/WHM control panel
Let's Encrypt SSL certificates
PHP support
Backup configuration and audit backups
Secure SSH access
IP address
Full root access
99.8% uptime guarantee
DDoS protection
Medha Hosting owns six data centers across five regions in the U.S., Europe, and Asia. Four of these data centers are in various locations in the U.S., including in Buffalo, New York; Atlanta, Georgia; Chicago, Illinois; and Los Angeles, California. Other than a generic listing of Europe and Asia, I could not locate additional information on the other data centers.
All Medha Hosting data centers are equipped with enterprise-grade infrastructure, including high-end servers configured with RAID 1 architecture for improved performance. All this is backed by N +1 redundant power supply, and network connectivity delivered by a blended BGP IP transit powered by various network providers for maximum uptime network.
All Medha Hosting servers come with a high bandwidth network of up to 20TB of data transfer per month. This ensures that the vendor delivers cost-effective and reliable hosting services. What's more, the hosting provider offers a choice of multiple 32 and 64 bit operating systems including Windows, CentOS, Ubuntu, and Debian.
Medha Hosting provides dedicated server hosting with thoroughly tested blade and rack servers powered by SuperMicro. This enables the hosting firm to offer reliable and affordable server hosting services to effectively host its customers' websites, online stores, and applications.
Medha Hosting offers backup services but encourages its clients to make their own backups on a daily basis, and it provides many tutorials on its website to help them do so.
Pricing and Support
Medha Hosting cloud services are reasonably priced. The prices of these hosting plans are listed in U.S. dollars. The hosting packages come with flexible billing monthly cycles.
All payments made to Medha Hosting are non-refundable. All the same, the hosting firm offers a free server trial period of up to 10 days. The vendor's uptime guarantee seems to vary from one server solution to the next. While the VPS and dedicated server plans offer a 99.8% uptime guarantee, cloud servers and cPanel server solutions come with a 100% uptime guarantee.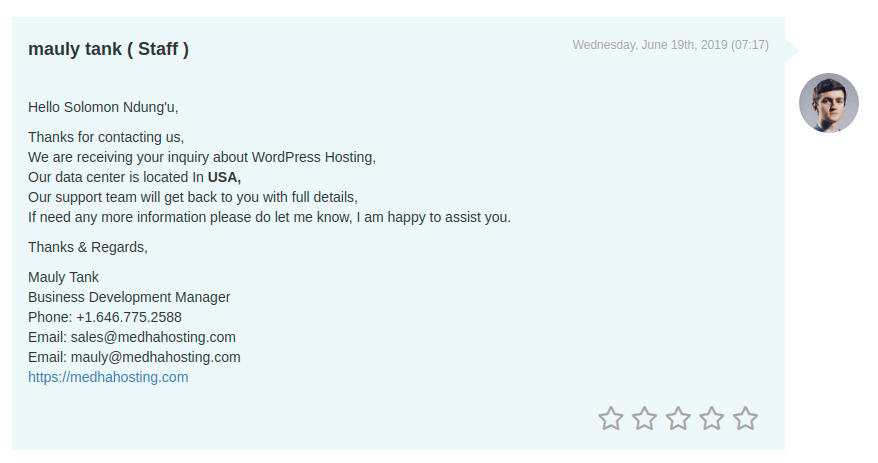 Medha Hosting customer support is available via telephone, live chat, contact form, support ticket, or email. I tried unsuccessfully to contact the vendor via their live chat, so I decided to try getting in touch with them via the website contact form. My ticket was addressed just over five hours later.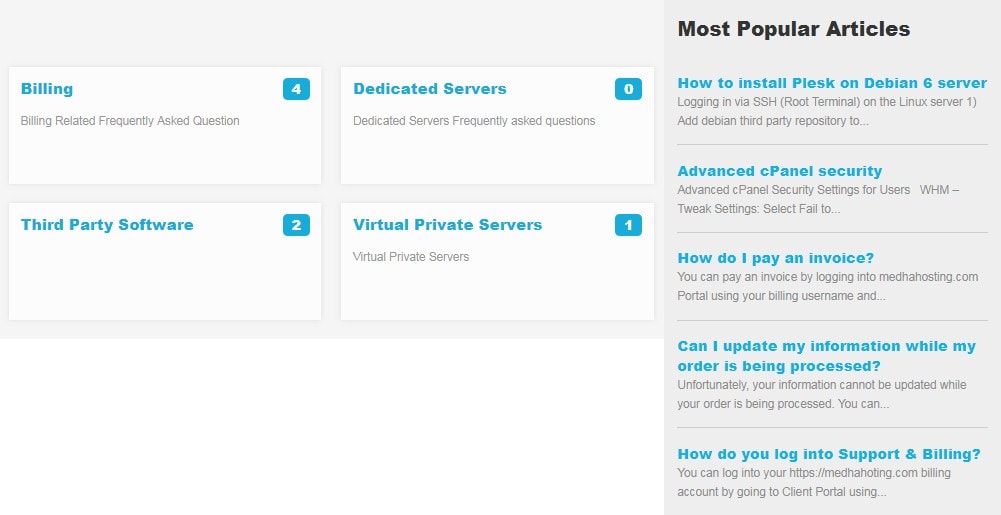 The Medha Hosting website has a limited knowledge base.