Maxihost was founded in 2001, and its headquarters are based in Sao Paulo, Brazil. It markets itself as a reliable hosting provider offering dedicated servers, DDoS protection, and colocation services to companies in Latin America. The vendor's data center facilities are hosted in Brazil and the U.S. and they provide the backbone through which it offers highly reliable hosting services to its customers. The Maxihost website is available in both English and Portuguese.
Features and Ease of Use
Maxihost does not seem to offer the typical shared web hosting solutions for small and medium-sized businesses. But instead, offers data center solutions that include a cloud platform for Bare Metal, custom deployment services, firewall services, and DDoS protection. These solutions come with the following basic features:
24/7/365 specialized support

20TB outbound traffic

Free inbound traffic

Unlimited DDoS protection

99.999% uptime guarantee

Bandwidth reporting

IPMI access

Dashboard and API
The Maxihost server solutions include a selection of either Windows or Linux operating systems. Users can choose from Ubuntu, Redhat, CentOS, Windows, ESXi, and Debian, among others. Its hosting solutions are powered by high-performance hardware infrastructure, including SSD/SATA storage servers from top manufacturers such as Supermicro, IBM, HP, Lenovo, Huawei, Quanta, and Dell, all but guaranteeing high reliability.
An outstanding factor about Maxihost is that it uses unique technology as well as the latest techniques to protect its user's network against DDoS attacks. Besides, this vendor has its network infrastructure connected with fiber optic cables within all major data centers. All of its servers are hosted in data centers located in the United States and Brazil.
Maxihost cloud-based Bare Metal solutions come with almost everything that your business requires. From cloud to dedicated servers, customers can easily set-up, deploy, and manage their hosting server platforms. This approach of custom development of servers has helped hundreds of companies to streamline their IT infrastructure for high availability.
Pricing and Support
Maxihost starting prices for its server services are quite fair, but the more advanced packages can be pretty expensive. The hosting plans come with flexible monthly billing cycles. The prices of these hosting packages are listed in U.S. dollars or Brazilian real.
Since Maxihost only offers data center solutions, it does not offer a refund policy. There are also no free plans or test periods available. All the same, the vendor promises an uptime guarantee of 99.999% ,which is a bit higher than the industry standard uptime of 99.9%.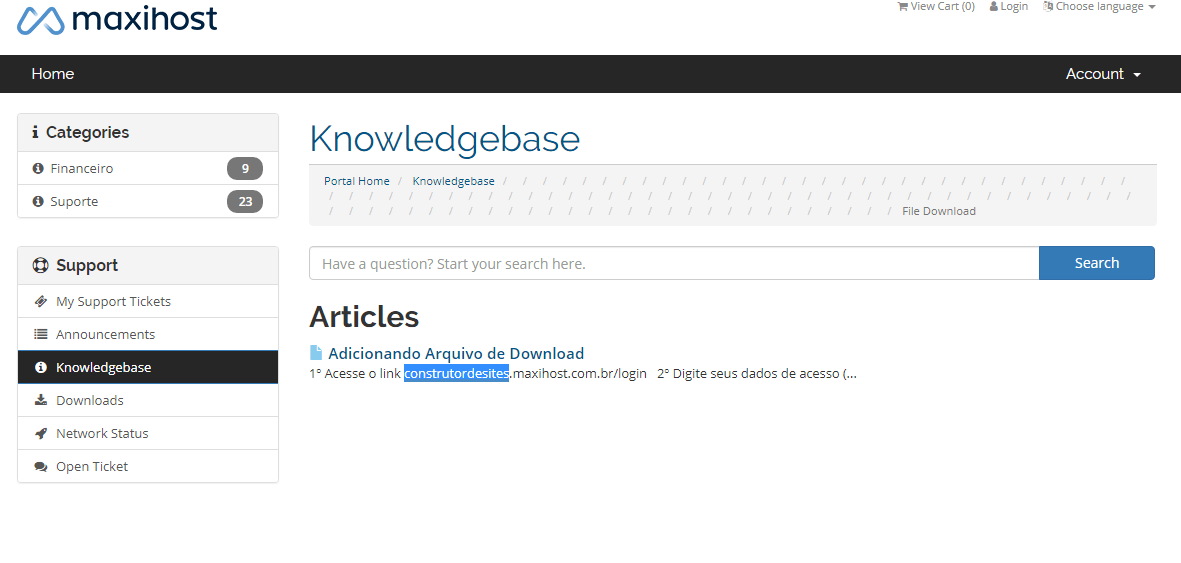 Maxihost support desk is available via telephone, email, live chat, or contact form. You can also login to your customer portal where you will be able to access a ticketing system. All of the Maxihost hosting plans come with 24/7/365 specialized support to assist even in cases of emergencies.
Maxihost has a help center with knowledgeable articles and tutorials that could prove helpful for DIY customers.
How much does Maxihost cost?
Maxihost offers multiple plans priced highest to lowest. The price depends on which type of hosting plan you choose. You can see the updated pricing table (updated weekly) below.

Which Maxihost plan should I get?
My recommendation is to start with a cheaper plan. You can always upgrade later on. Maxihost can help you with the migration to a more expensive plan. The increase in visitors many times takes longer than expected and you shouldn't pay a lot of money until the need arises. Of course, your needs may vary, and you can consult with a hosting expert from Maxihost here.

How good is Maxihost's customer support?
Maxihost is not ranked as one of our top web hosts. But that can also be a result of Maxihost being a small, under the radar, hosting provider. There are advantages to a small hosting company – as a customer, you are more important to them. You can also check out our comparison of the most popular web hosting services here.