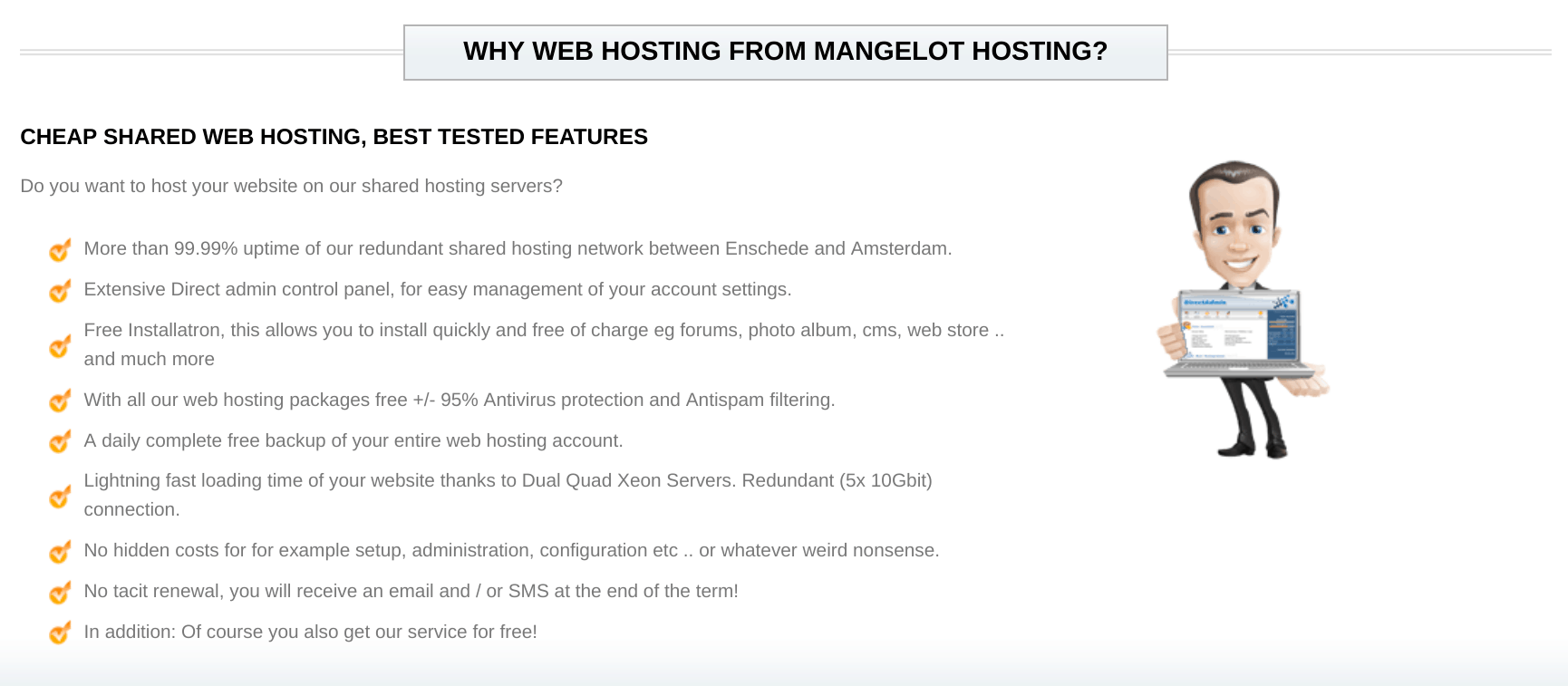 Dutch hosting company Mangelot Hosting was founded in 2004. It has a data center at Enschede, Netherlands, and a Dutch language website. This company offers safe and reliable shared and reseller hosting solutions at reasonable prices for personal and business use, plus SSL certificates and domain registration.
Features and Ease of Use
Mangelot Hosting focuses primarily on providing shared and reseller web hosting packages. Its shared hosting plans include features such as:
99.96% uptime guarantee
Unlimited MariaDB databases
SSH access
Unlimited Cron jobs
Installatron auto-installer
DirectAdmin control panel
Daily backups
Remote SQL
Of the three hosting plans (Budget, Medium, and Pro), the Budget plan is ideal for anyone who wants to host a small or private website at low cost without compromising speed or quality. You get about 10 GB of web space, 5 domain name accounts, and 5,000 GB of data traffic per month.
For small to medium-sized businesses or freelancers, the Medium hosting package has more web space (20 GB), 10 domain name accounts, and 10,000 GB of data traffic. The Pro hosting plan is more suitable for large business with lots of email traffic and data. You get around 50 GB disk storage, 25,000 GB monthly data traffic, and 25 domain name accounts.
All plans run on Dual Quadcore Xeon servers and share similar features such as the DirectAdmin control panel with the option to generate an SSL certificate. You also get the Installatron software installer, external RAID 5 daily backups, spam and virus filter, ZFS file system with SSD storage caching, and PHP support. You can initiate backups remotely.
Mangelot Hosting does not offer dedicated servers, VPS, or cloud hosting services. Additionally, free domains, full root access, a CDN, and a website builder are not included.
Pricing and Support
Mangelot Hosting's hosting plans are offered at very reasonable budget-friendly prices compared with competitor vendors. The company accepts payments via PayPal and other banking methods, and you get a two-week refund time in which to change your mind.
Although there is no live chat, the ticket support system is staffed by highly trained agents who provided me with answers to my questions within 24 hours: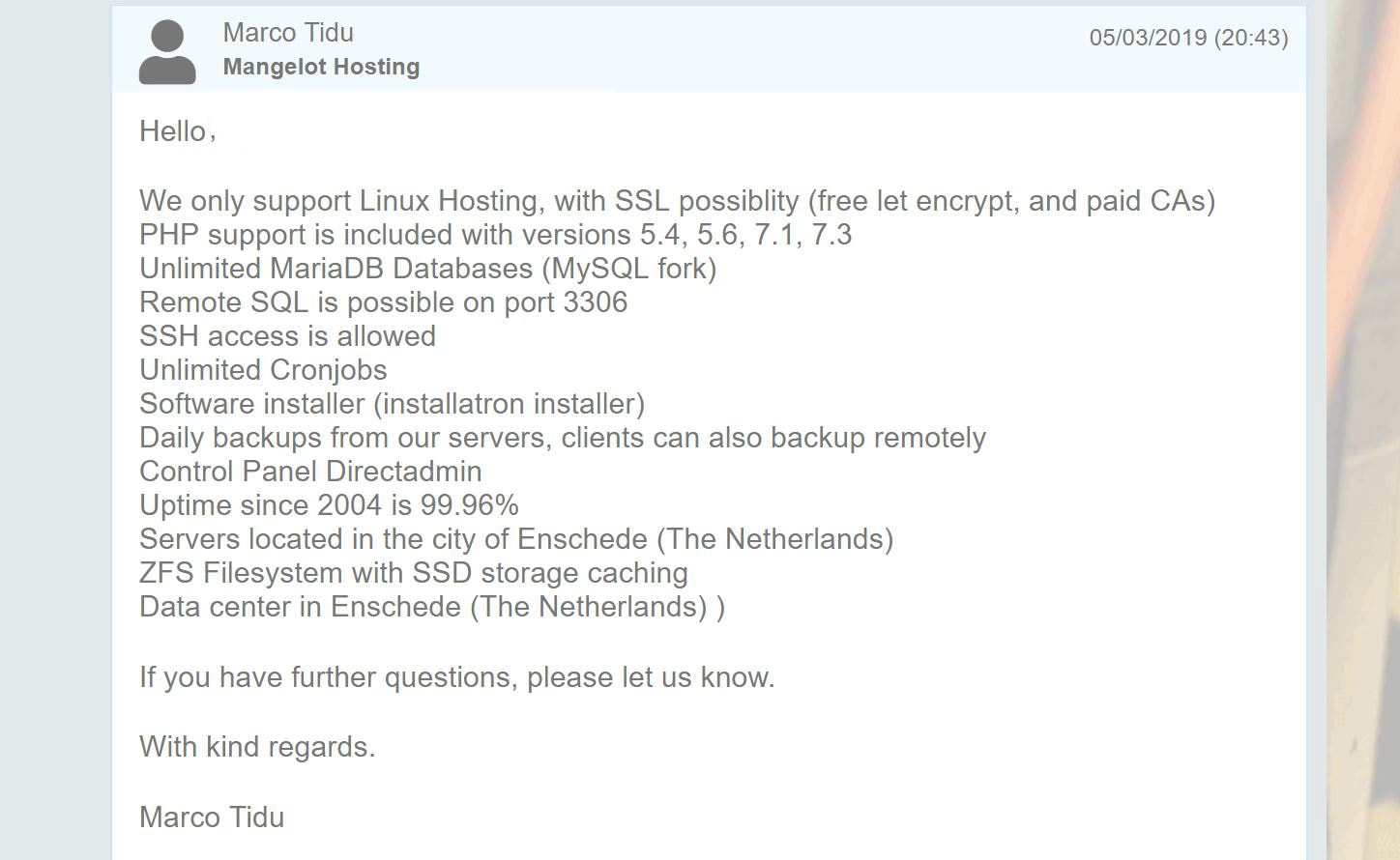 You can also contact the company by telephone, and it provides a FAQ section on its website.