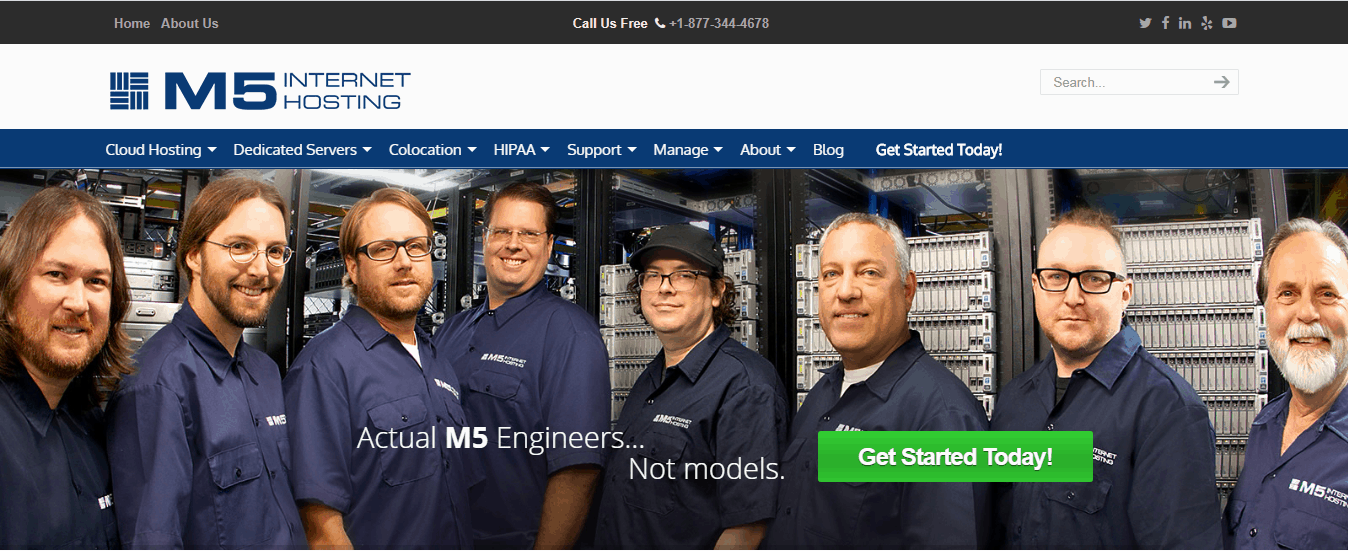 M5 Internet Hosting (or simply "M5") is based in San Diego, California, and began life in 2001. As a longstanding website hosting provider, their team of industry experts has decades of information technology experience. They've won awards, got great testimonials, and worked with some of the top 50 websites in America. They offer a selection of enterprise-level services, and their website and support are in English.
Features and Ease of Use
M5 does not offer shared website hosting. Instead, they focus on enterprise-level packages including dedicated servers and cloud hosting.
As standard, their dedicated server rentals enjoy the following core features:
From 99.90% to 99.95% uptime guarantee, depending on the package
Backups configurable at additional cost
3 TB per month data transfer (dedicated servers)
1 Gbps network port speed
24/7 web-based server reboots
This is a specialist company for expert owners of large or complex websites. As such, their infrastructure and the vast majority of their features are geared toward advanced level users.
The network uptime guarantee of 99.95% for dedicated server rentals is backed by a service level agreement (SLA). Be sure to read the small print, because credits for excessive downtime are only awarded if you make a claim within ten days of the issue occurring. Not a big deal, but something to keep in mind.
M5 has servers located in three data centers; two are thirteen miles apart in San Diego, whilst the third is in Munich, Germany. They don't advertise what tier their data centers are, but they do state they have fully redundant power supplies, uninterruptible battery backup, three redundant chillers, and multiple redundant carrier connections.
Their range of base packages is fully customizable. This may be daunting for newbies, but you can choose from a huge range of customization options including single- or dual-socket dedicated server, system RAM, disk drives, data center facilities, managed or unmanaged server, control panel software, operating system, bandwidth, network port speed, reboots, and KVM over IP. Phew! That's a lot. And the bad news is that each add-on costs extra.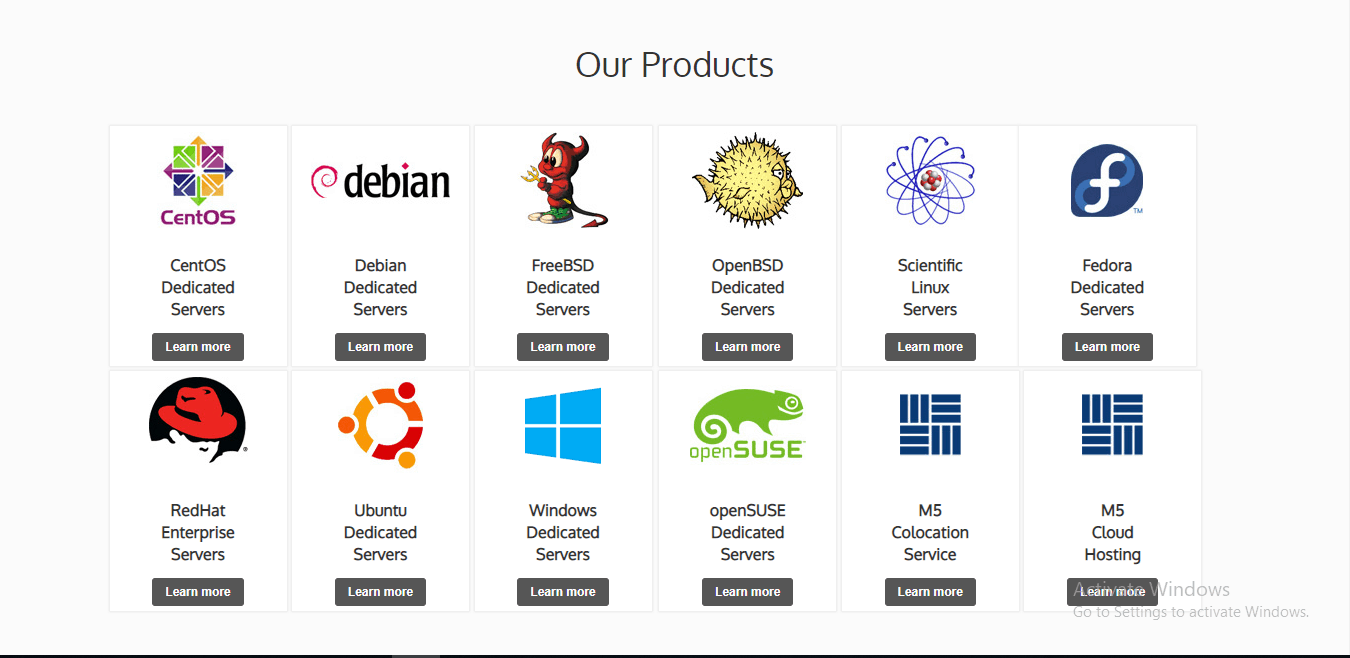 Pricing and Support
M5's base packages look relatively affordable when compared with other vendors' dedicated server rentals. And due to the vast number of possible customizations – which can be done 100% online – anyone can build a package to suit their budget. What's more, they'll get you set up within 24 hours, with some servers being setup in just a few hours.
While monthly prices are provided by default, the company does state that different terms may be available upon request. Most packages have no minimum term and no setup fee. On the minus side, they offer no free trial and no money-back guarantee, but this may be expected due to the degree of customizations and the setup time.
It's clear that M5's support team is staffed by experts, and their 24/7 on-site engineers aim to respond to any urgent support ticket within 15 minutes. To open a ticket, you can send an email to their dedicated service or support email addresses, and you can keep track of your open tickets by logging into their customer portal. If you prefer, you can also request support by giving them a call. Additionally, the M5 website provides an FAQ section for your reference.