Linux Host Lab is a small web hosting vendor based in Bangladesh. Established in April 2013, they offer budget and e-commerce web hosting as well as VPS and reseller hosting. They also offer extra web development services such as web design, domain registration, and search engine marketing.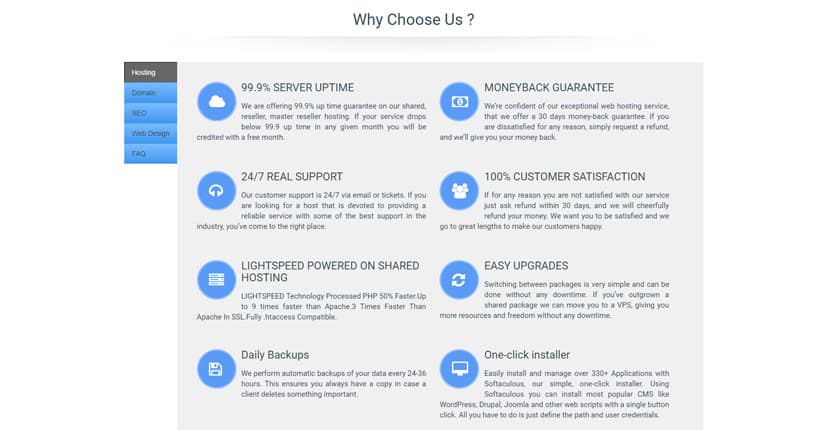 Features and Ease of Use
Linux Host Lab has a range of packages ranging from lightweight budget hosting to high-powered dedicated servers. As the name implies, they only offer Linux hosting, so those who prefer Windows will have to look elsewhere. Their budget hosting packages include the following standard features:
SSD storage
Daily backups
cPanel
A minimum of 50 FTP accounts
A minimum of 50 email accounts
A minimum of 50 databases
One-click installer
As you can see, even their budget hosting packages don't scrimp on the features. I like that they're very generous with their emails and databases: it makes them an excellent choice particularly for Bangladeshi businesses that want a solid but simple webfront with lots of user functionality.
Unfortunately, one detail they seem to have overlooked is the provision of SSL certificates. These aren't included for free even with their e-commerce packages, so businesses that plan on processing any payment transactions or gathering client details via their website will have to look for certificates elsewhere.
It's also unclear what type of scripting languages they support, and their servers seem to load incredibly slowly according to my tests: on multiple occasions, it took over a minute for their database server to process any of my requests. There is, however, a 99.9% uptime SLA. Should your website's uptime ever drop below this level, you can write in to claim one free month of hosting.
Pricing and Support
Linux Host Lab's plans are extremely cheap. This is even more so given the numerous features and resources the vendor includes in their hosting plans. On their website, you can choose to view prices in either Bangladeshi Taka or the U.S. dollar. Even the most expensive plan is quite cheap in comparison to other web hosting providers in Bangladesh and beyond.
Linux Host Lab doesn't accept bank transfers, but they do allow customers to pay via credit card, PayPal, or simply walk into their physical offices and pay by cash. The company also offers a money back guarantee of 30 days, allowing any user dissatisfied with their hosting solutions to get a 100% refund, no questions asked.
Linux Host Lab offers 24/7 customer support via email or their ticketing system. You can also contact the company's support team via phone or Skype. They also maintain a knowledge base, FAQ, and an incredibly active YouTube channel featuring video tutorials. However, the knowledge base tends to load extremely slowly—whenever I tried it, my searches timed out. Additionally, their blog provides valuable insights, but it is only accessible in Bengali. On the bright side, the support team responds promptly and diligently works on the issue until it's fully resolved.