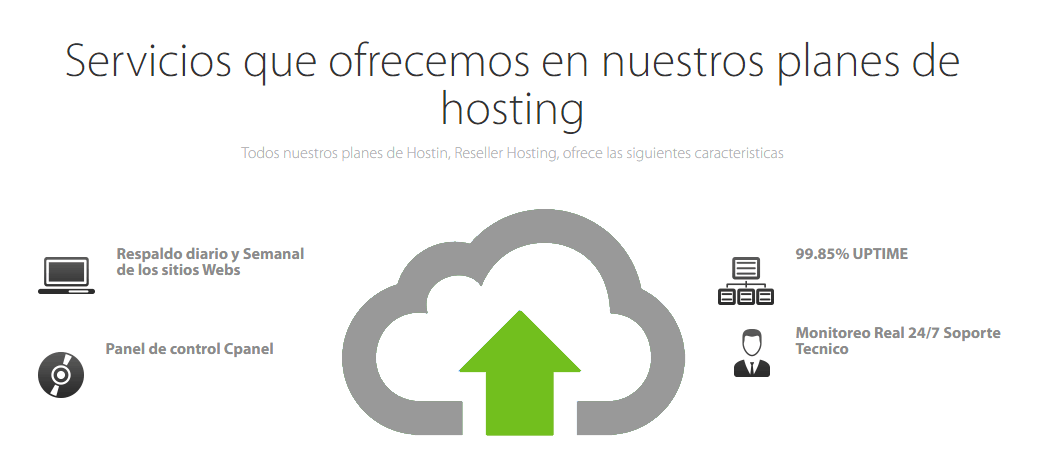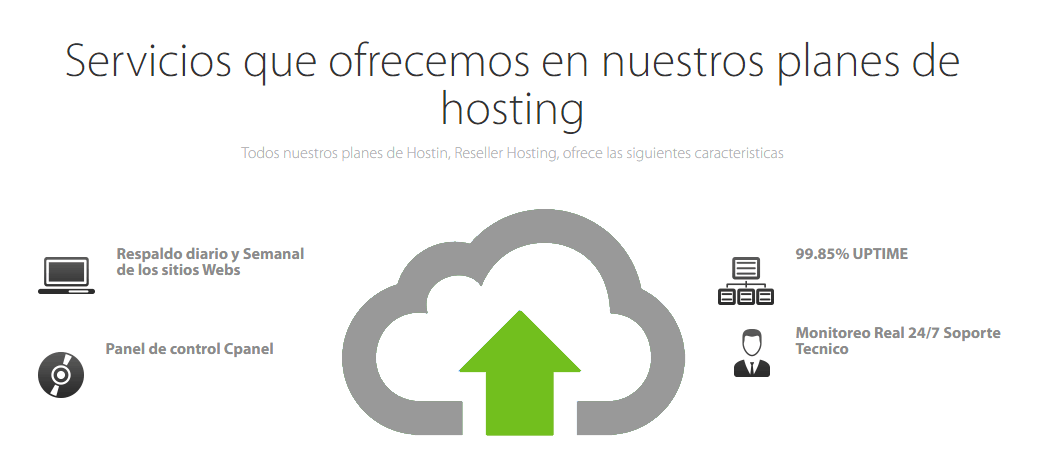 LaMadriguera.net is a 100% owned Mexican web hosting company with a mission to provide quality hosting and design web pages with professionalism. Its hosting solutions are not only ideal for all types of businesses, but they are affordably priced as well.
Its Spanish website sells shared web hosting, professional hosting, reseller hosting, and streaming radio hosting. The vendor also registers domain names.
Features and Ease of Use
LaMadriguera.net website offerings are provided with the following standard features:
Real-time monitoring and 24/7 technical support
Auto-installable scripts
MySQL databases
POP3, IMAP, and SMTP
Email autoresponders
Spam assassin
Webmail
All of its hosting services are served with cPanel control panel (and WHM for reseller hosting) that is quite easy to install and use. With cPanel, you get access to an extensive range of high-end features allowing you to run and manage your online website accounts. Moreover, the plans are integrated with web statistics to help you estimate how much traffic your website is receiving.
For blogs and small website projects, users can select the basic hosting plan with features to suit their requirements and if you have a project with high server consumption, you can always upgrade to the professional hosting packages.
Security of the servers is quite advanced and its multiple firewall systems will keep your web traffic uninterrupted by blocking trojans and stopping hackers from breaking through your systems.
The vendor has also deployed real-time monitoring of its hosting equipment to make sure that your servers run without any hindrance.
There are server backup options where the vendor performs daily, weekly, and monthly backups services to help safeguard its clients' website accounts.
Pricing and Support
LaMadriguera.net's website services are some of the cheapest in the market and while some come with monthly billing cycles, others start from semi-annual payment options. Prices are listed in either Mexican pesos or U.S. dollars.
The apparent 99.85% uptime guarantee is a bit below the industry standard uptime of 99.9%. But if for any reason you are not satisfied with its hosting services, you can always request a refund within 30 days.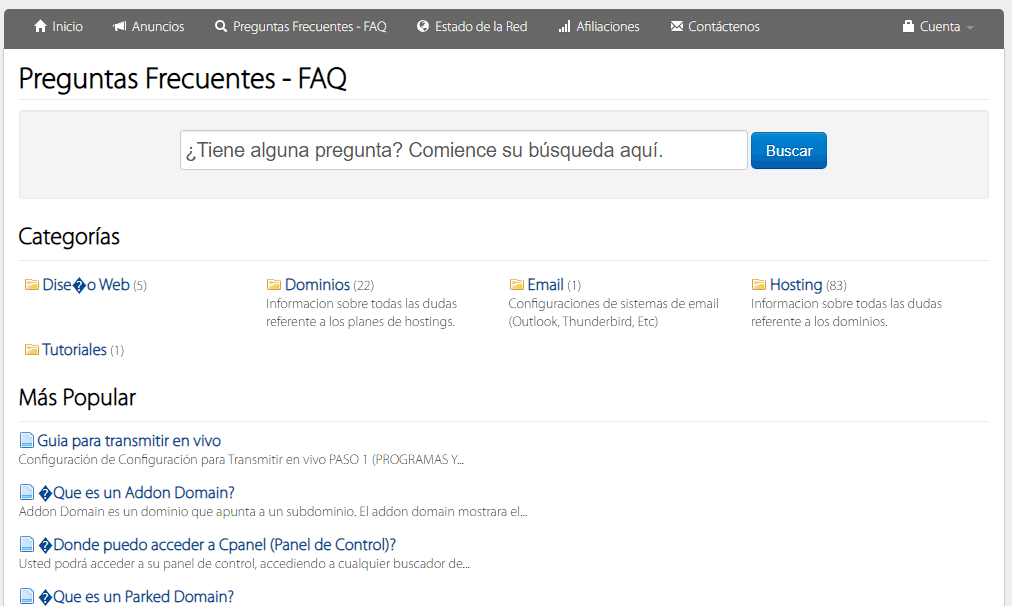 The technical support team remains available round the clock, and you can contact them through both telephone and email. Online chat options encompass WhatsApp and Messenger. However, it's important to note that the hosting provider does not offer a support ticketing system.
To complement its support service, it has availed a fairly detailed knowledge base with multiple articles and tutorials.