Jollyworks Hosting is a Philippines-based company that was set up in 2009 and has since been providing affordable website hosting to its customers. It guarantees a 99% uptime, reliable website hosting, and professional and knowledgeable customer support to keep your websites live at all times.
Features and Ease of Use
Jollyworls Hosting incorporates the cPanel control panel which is the best control panel to manage your websites, especially If you aren't a technical person. You can manage all your domains, SEO tools, applications, files, and databases from the cPanel.
In order to give you the best SEO services available, you receive the Attracta SEO tools free of cost. You can use these tools to improve your website's ranking on search engines and hence get more visitors and ultimately more success. With the DDoS protection and free SSL certificates, you can also ensure safety for your own website as well as for its visitors.
These days, having the Softaculous App Installer is pretty much standard in most hosting accounts, and at Jollyworks Hosting, they're no exception. You'll find over three hundred and fifty different scripts ready to install with just a simple click. This is especially great for bloggers and small online shop owners who can find all the essential scripts they need to keep their websites up and running smoothly. It's all about convenience and ease of use!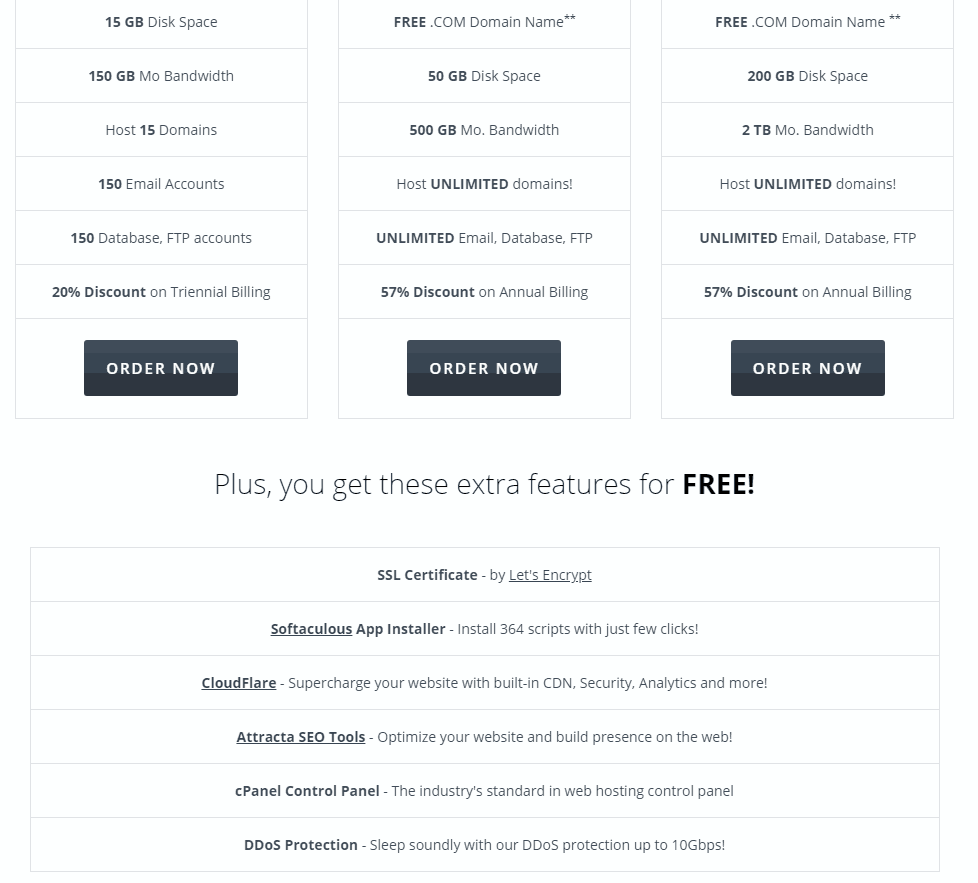 Last but not least, the Cloudflare allows you to secure your website and use the analytics to further help it achieve its potential.
Pricing and Support
Jollyworks offers three different hosting plans and all are really cheap. And by cheap, I mean really cheap! Even with the cheapest package called Personal, you can host 15 domains, utilize 15GB of disk storage, 150GB bandwidth, 150 email account, databases, and FTP accounts! I must say the package looks as good as some of the best I have seen. If you pay a little more, you can have unlimited domains, emails, databases and FTP accounts. As for the payment, you can pay monthly but there is a massive discount to be had on upfront yearly payments, which is what I highly recommend.
The customer support for Jollyworks Hosting is present on the social media websites: Facebook, Twitter, and Instagram. You can also reach them through SMS or by creating a support ticket through their website. They call customer support their strength so you will get a timely response from them every time. In fact, within thirty-minutes according to their website.