JavaProvider has been providing automated Java hosting services since 2008, operating out of data centers in the U.S. and Germany. As this is a rare type of specialized hosting, JavaProvider tries to be a one-stop service to all their customers with their shared, dedicated, and VPS packages as well as value-added services such as domain registration and the provision of SSL certificates.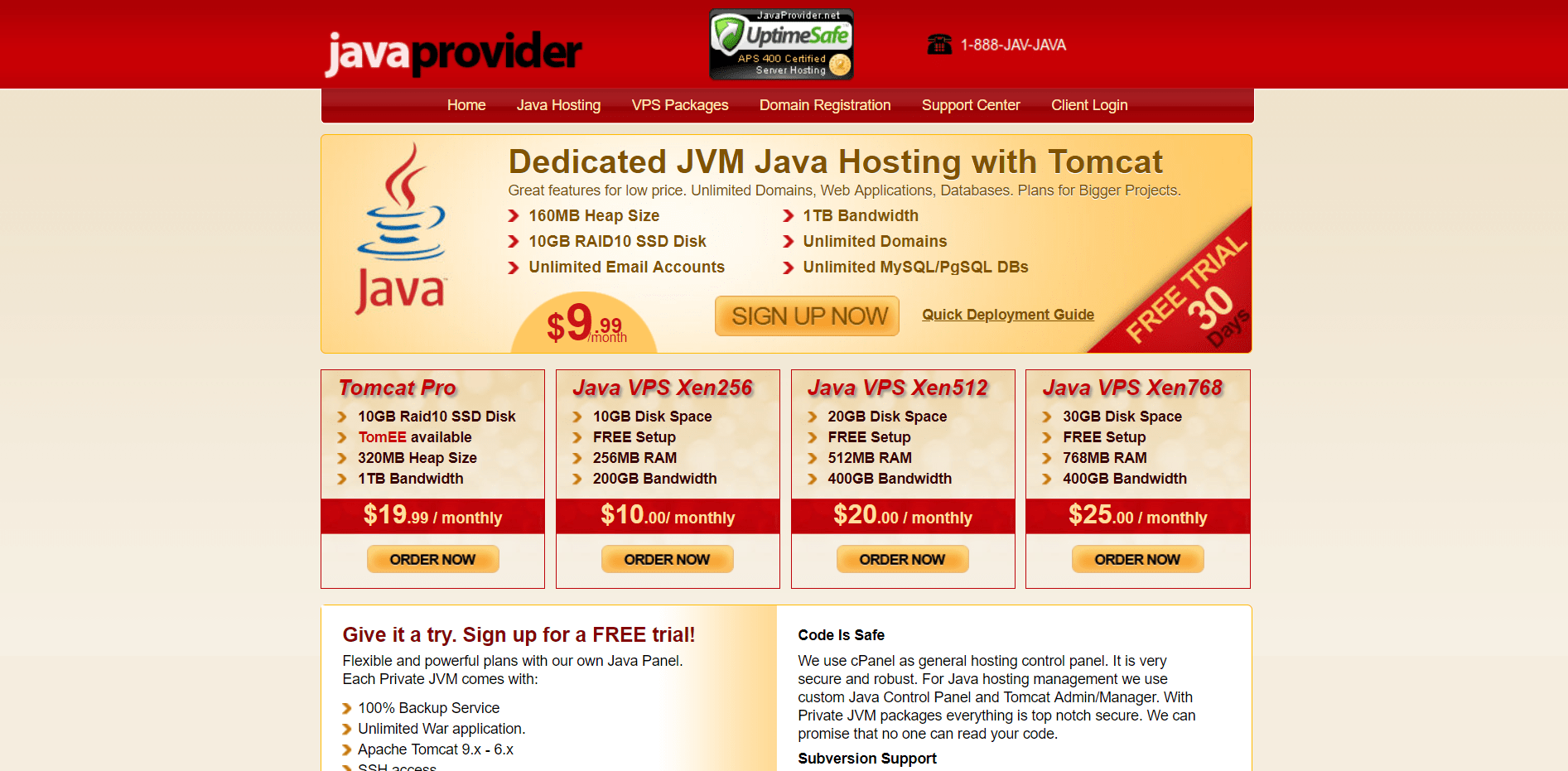 Features and Ease of Use
Most of JavaProvider's features are related to their specialty of being a Java servlet hosting company. However, it's still possible to cover most of your basic hosting needs as they offer:
Domain registration services
SSL certificates available at an extra cost
All the Java servlet and auxiliary software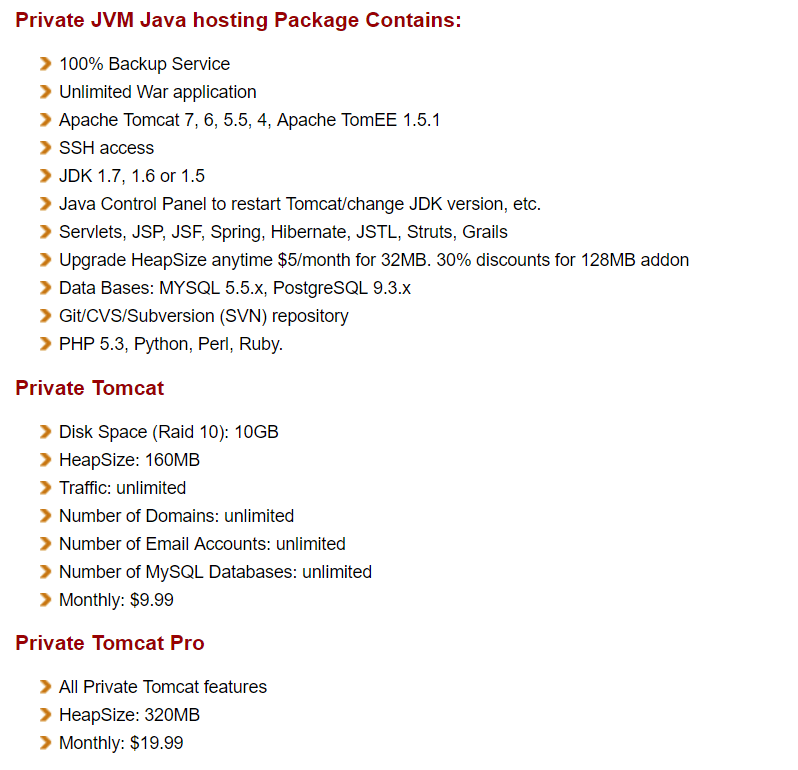 They also have a number of outstanding features that make them a great option for anyone that requires Java hosting:
S. and Germany Data Centers: Their Dell servers utilize KVM virtualization and the data is backed up regularly to their main server. This allows them to restore any server within eight hours of unexpected failures.
Apache Tomcat: Apache Tomcat is one of the most popular Java servlet environments and is pre-installed on JavaProvider user accounts.
Custom Java Control Panel: JavaProvider provides their own custom Java control panel that will allow you to manage your Tomcat environment and monitor your machine. The added level of security also ensures that no one will be able to read and steal your code.
Obviously, JavaProvider isn't recommended for anyone that's not planning on coding extensively in JSP and Java. However, if this is exactly the type of solution you need, then JavaProvider is great because they give you everything you need and do most of the setup work for you. All the necessary servlet software and Java prerequisites are provided, and the control panel is a great tool to make managing your machine easier. Only the JavaProvider website itself is a bit outdated — it's not fully-responsive, and appears to have been coded mostly in HTML.
Pricing and Support
JavaProvider offers most of the services you would expect to find at a hosting provider specialized in Java-based solutions. With some of their packages, they'll even refund you for the remaining months of your contract, excluding the remainder of the month of cancellation, any setup or cancellation fees, and any promotions or discounts. Of course, this is only upon request, and you'll need to provide a good reason for cancelling.
Unfortunately, JavaProvider only provides technical support through a ticket system. But here's the kicker: their support staff is absolutely top-notch. I've scoured the internet along with other customers, and you hardly find any complaints about them. They really know their stuff when it comes to Java servlet hosting and they always treat you with respect. I haven't come across an issue that they couldn't help me solve yet. They also have a knowledge base and tutorial section, but I gotta be honest, they're not quite up to scratch and could use some more content.