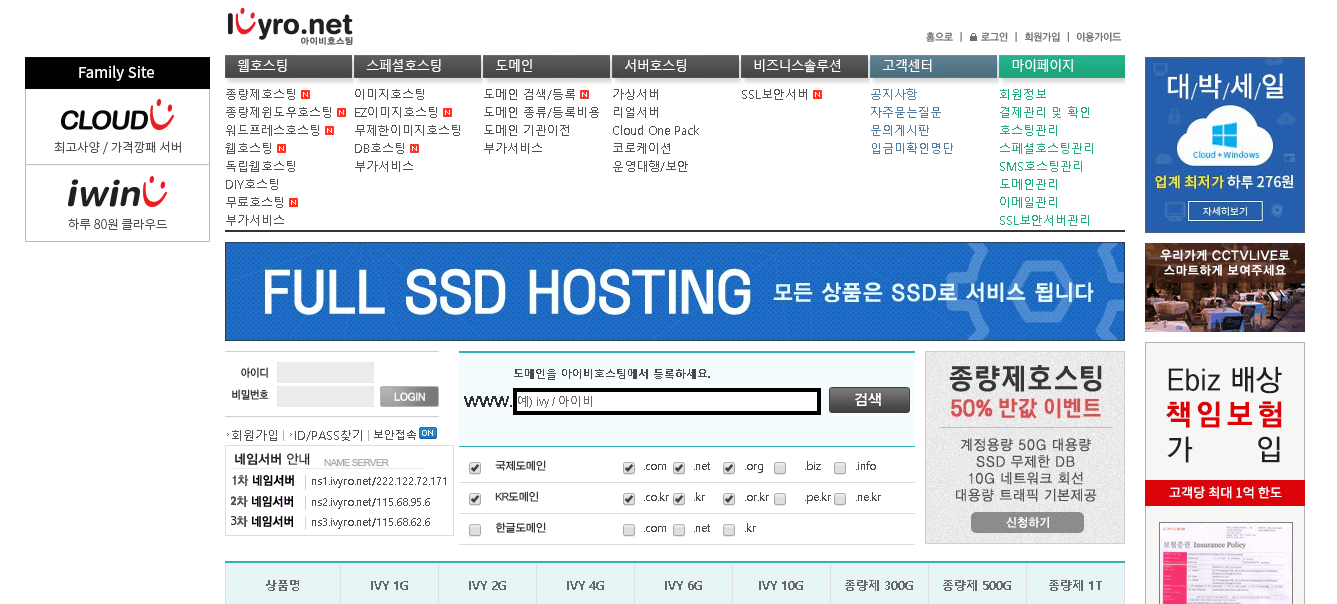 South Korean web hosting vendor Ivy Hosting was established in April 2003. From data centers located in Seoul, they provide shared hosting, dedicated servers, and cloud hosting solutions to customers in the Korea Republic as well as other countries in Asia and Europe. This is one of the top 20 web hosting companies in South Korea by market share. Unsurprisingly, the Ivy Hosting website is available only in Korean.
Features and Ease of Use

Ivy Hosting's shared, dedicated, and cloud hosting solutions include the following standard features:
PHP, JavaScript, CGI, Perl, DBI / DBD
MySQL database
Free SSL security service
File transfer (FTP)
Full SSD configuration
Ivy Hosting's data centers are built on a 10G network environment enabling quicker web page access. In addition, they operate on a full SSD configuration that provides considerably higher server speeds. Their services are well-designed, even for heavy traffic websites.
Ivy Hosting provides a secure double backup system for all the websites they host. The daily backups are automatic, but the archived copies depend on the client's chosen package: 7 days to 15 days. Additionally, they encourage clients to take their own independent backups because they cannot fully guarantee the safety and availability of the backup files they store.
The Ivy Hosting website, and particularly the home page, is so crammed with text that it's hard to find your way around. Their long list of hosting packages can be confusing for potential customers, making it difficult for them to choose the right option for their website.
Pricing and Support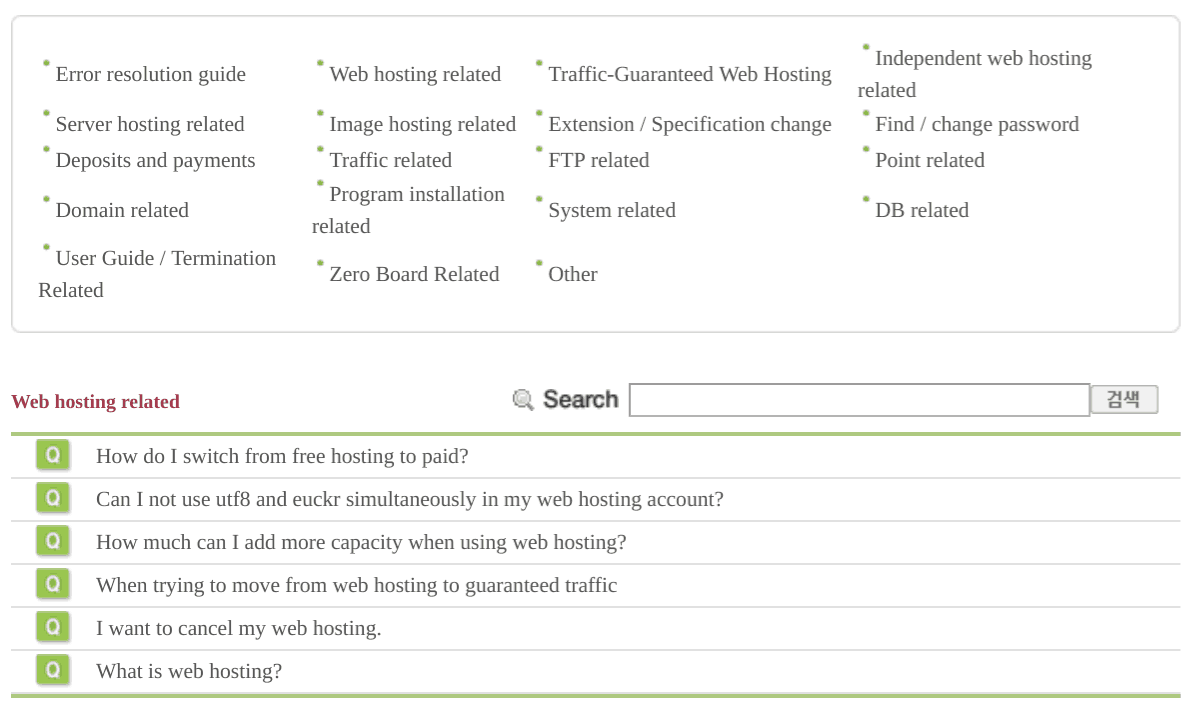 Ivy Hosting's prices are relatively low and are offered in South Korean won. The process of upgrading and downgrading hosting plans is pretty straightforward, making it easy for fast-growing websites to scale their hosting resources as their business grows.
You do not have to enter into any long-term contracts. Just pay monthly, and cancel whenever you want. This minimal commitment is good because I could not find information about any uptime guarantee, or refund policy.
You can reach Ivy Hosting's 24/7/365 tech support team via telephone or support email, but there is no live chat and no ticketing system. Korean customers can visit this hosting provider's offices during business hours. The technical team is polite and competent, and they go out of their way to help customers find workable solutions to their hosting issues. If you prefer to support yourself, you'll find that the knowledge base is quite comprehensive.