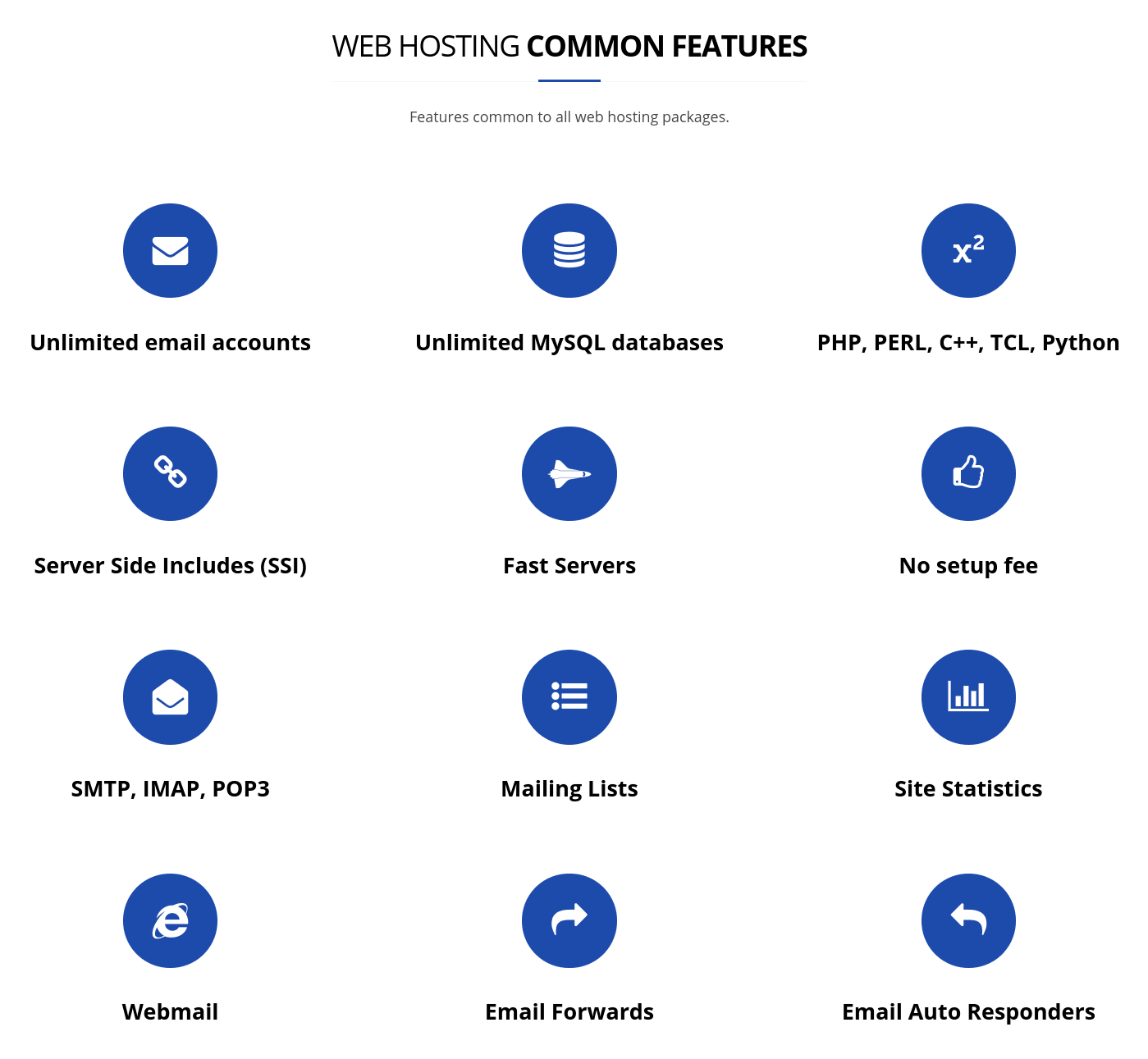 ITA Network Solutions is a British hosting company headquartered in London. It was established in 2002 but is a subsidiary of the ITA Group International information technology company that was founded in 1990.
This hosting vendor serves over 100,000 customers globally with Plesk-based web hosting, Java hosting, WordPress hosting, and reseller hosting.
Features and Ease of Use
This vendor uses both Linux and Windows operating system platforms, and its shared Plesk web hosting solutions come with Tomcat/Java/JSP support. It uses the Apache Tomcat application server that runs on Oracle's Java Virtual Machine (JVM) to deploy customers' Java Servlets and Java Server Pages (JSP). Java applications can be deployed simply by building a
Web ARchive (WAR) file and dropping it into Tomcat.
Aside from Java hosting, There are four Plesk-based shared web hosting solutions: Starter, Basic, Pro, and Enterprise. The most basic Starter package comes with 10 GB disk space, 1 domain per account, 10 subdomains, and 10 FTP accounts. The most advanced Enterprise plan, which is best suited to medium-sized businesses, includes 50 GB disk space, unlimited domains per account, unlimited subdomains, and unlimited FTP accounts.
ITA Network Solutions' hosting solutions include the following standard features:
Unlimited bandwidth
Unlimited email accounts
Free SSL certificates
Unlimited MySQL databases
PHP, Perl, C++, TCL, and Python
Server Side Includes (SSI)
Softaculous one-click installer with 400+ pre-installed scripts
No setup fee
Plesk control panel
Website statistics
Customers can use the Plesk control panel to perform backups at any time, including both full and incremental backups. You can back up only your account configuration or your account configuration and website content.
ITA Network Solutions promises to work non-stop to maintain its 99% uptime guarantee.
Pricing and Support
This provider's hosting plans are pretty expensive compared with some shared hosting competitors. You can choose from various billing cycles (monthly to biennially) with discounts for longer terms commitments. If you're tempted to sign up for a long stretch, you can take comfort from the 14-day money-back guarantee that gives you a small window to see if this host suits your needs. Volume discounts are also available for bulk purchases (of multiple hosting accounts).
For pre-sales support, you can only contact ITA Network Solutions via an online form / ticketing system. There is no live chat or openly advertised telephone number. While this vendor claims to offer round-the-clock support, the team never responded to my test ticket: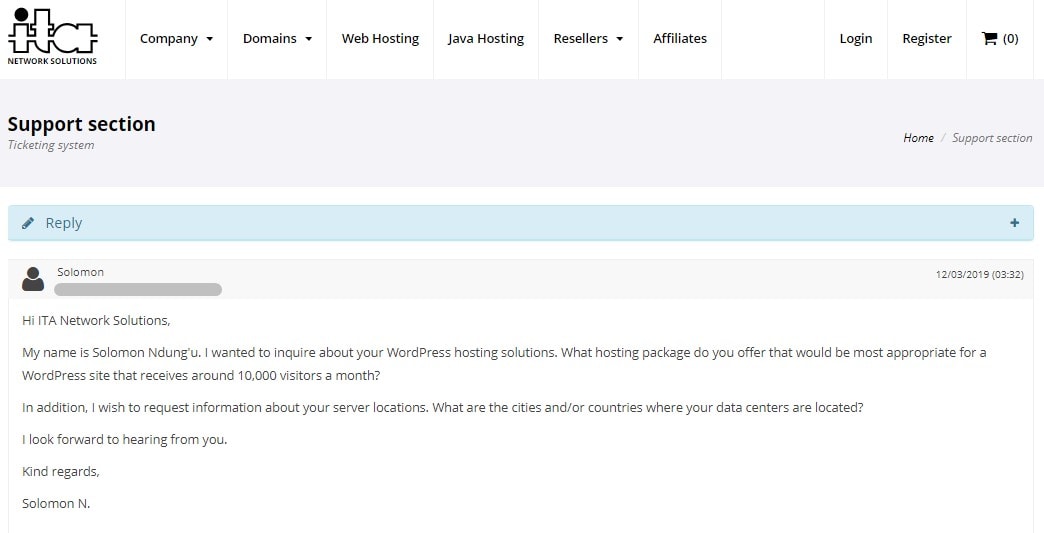 For self-support, you can find a limited list of articles and a more extensive set of Plesk FAQs to help you out.