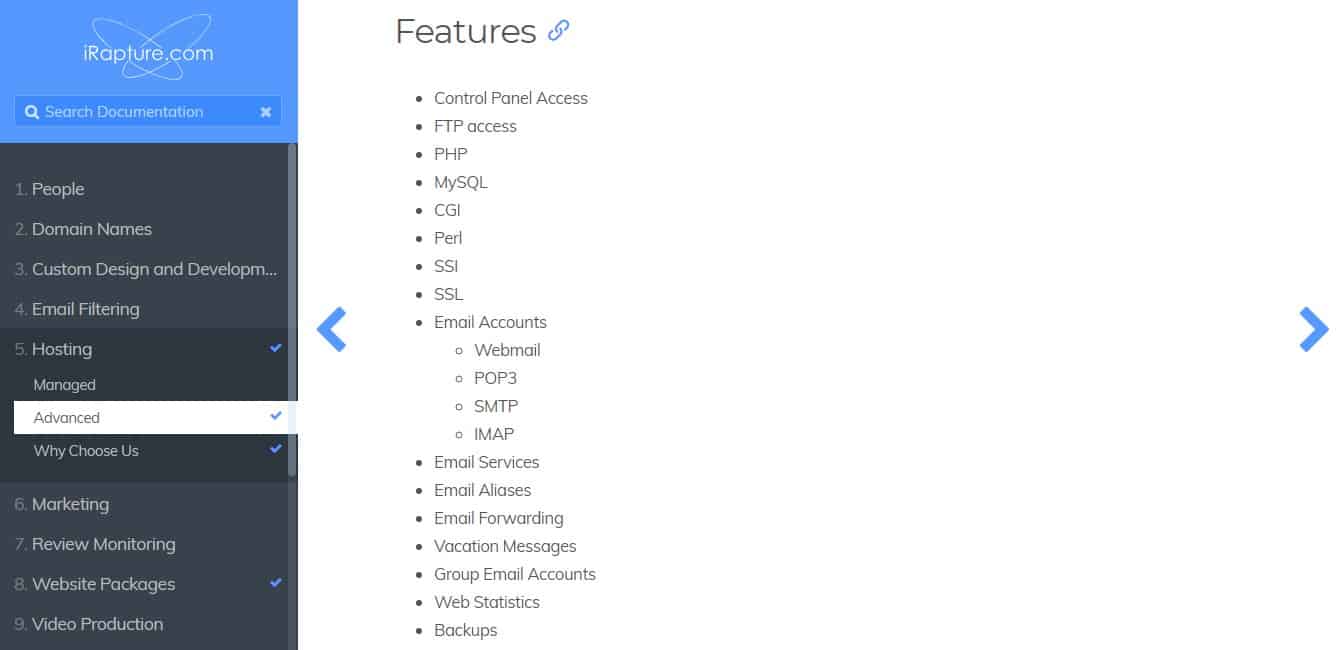 iRapture.com is a U.S. based web design and development company, also offering website hosting services. Established in 2000, the vendor markets itself as a reliable hosting solutions company
particularly targeting Christian organizations
including churches. It also offers video production, marketing services, and domain name registration services. All of these solutions are available to business enterprises in the U.S.
Features and Ease of Use
The website hosting packages come with the following standard features:
Control panel access
FTP access
PHP support
MySQL database
SSL certificates
Email Accounts
Vacation Messages
Web Statistics
Backups
iRapture.com servers are located in a cool, safe, redundant, high-end colocation data center in the U.S. The data center has a capacity of 1.6Gbps provided by multiple network providers.
The vendor boasts plenty of bandwidth. Indeed, most of its servers use less than 4% of the available bandwidth. This leaves a huge amount of processing power available to accommodate additional requests, even from clients with thousands of website visitors.
iRapture.com backs up its clients' data on a regular basis. The backup copies are then retained for a period of 30 days. The hosting provider also offers a relatively easy way for clients to restore their website data and files in case they lose their data.
iRapture.com's most popular package is the managed hosting plan. The package comes with 200MB disk space and 10GB monthly bandwidth. On the other hand, the advanced hosting package is designed for clients who prefer to manage their own web accounts. It comes with 2GB disk space and 10GB monthly bandwidth. Both solutions come with additional disk space and bandwidth upon request.
iRapture.com's hosting solutions are hard to find when you visit its website, making it appear like the vendor's hosting services are an afterthought. Buried deep within the website, you will not find a link to these solutions on the home page. Most of those that are likely to find these plans would typically find them either by getting the direct link or through very specific searches on Google and other search engines.
Pricing and Support
iRapture.com hosting solutions are expensive. What's more, it will cost you even more if you want additional bandwidth and disk space. However, its monthly billing cycle is quite flexible, allowing users to cancel their subscriptions at any time. This hosting provider does not have a refund policy, nor does it have an uptime guarantee.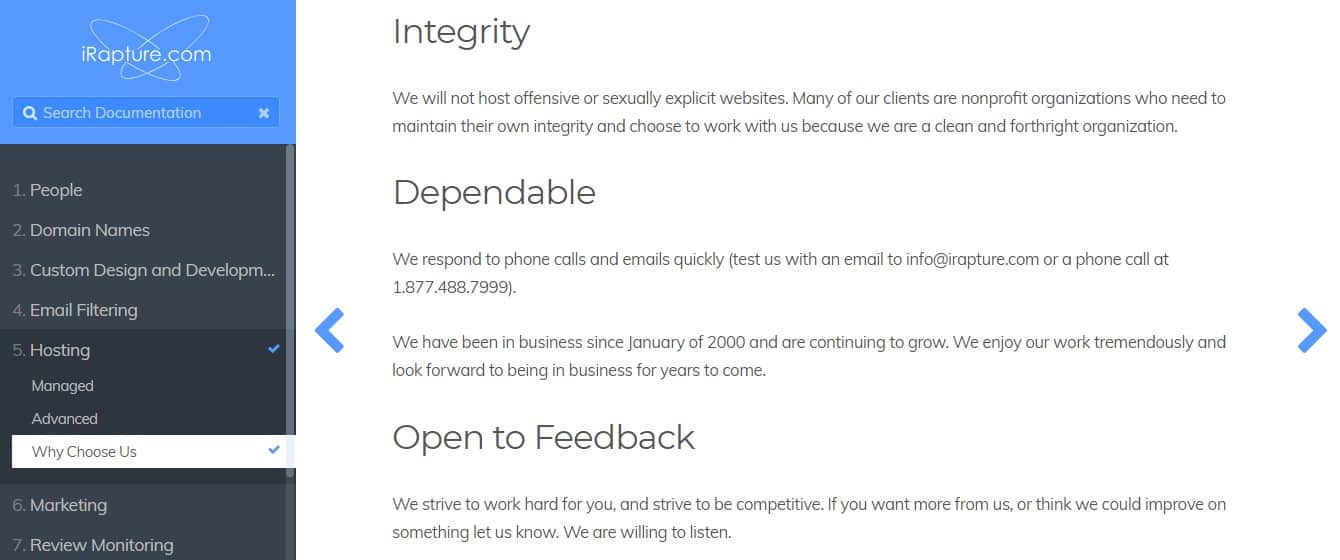 You can get in touch with iRapture.com's technical team via telephone and email. The hosting provider does not have a ticketing system nor a live chat. Although there is no mention of support team availability, the vendor claims to offer excellent customer support services.
My experience was quite contrary; I sent out a support email and never heard back from them. From what I can tell, the vendor is not very keen on offering hosting solutions. It is therefore not surprising that the company has yet to put up a knowledge base or FAQ section.