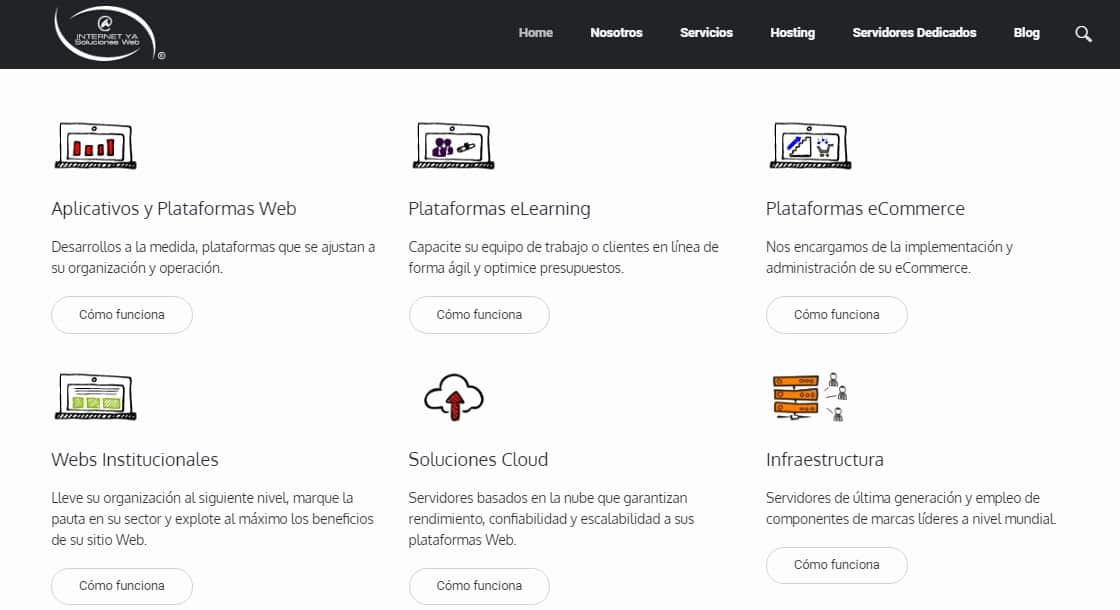 INTERNET YA was founded in March 2001 and has offices in Bogota, Colombia. The hosting provider specializes in providing real-time hosting services to its Colombia-based customers including SMEs and big enterprises. The company also has a noteworthy presence in Mexico, Chile, Spain, and Argentina. The INTERNET YA website is only available in Spanish.
Features and Ease of Use
The standard features you can expect from this vendor's hosting solutions include:
Cloud SSD storage
Unlimited websites
99.99% uptime
SSL certificates
Firewall + Protocol
Apache Server, PHP, and MySQL support
Static content cache
INTERNET YA uses latest generation servers hosted in data centers located in Columbia and the U.S. The servers use components from leading hosting hardware manufacturers the world over. Its hosting solutions are based on both Linux and Windows operating systems and use SSD storage for maximum speed.
Unlike traditional hosting vendors, INTERNET YA has several hosting solutions specially designed for learning institutions. Its Moodle hosting package, for instance, is designed for e-learning.
The package uses the vendor's cloud server infrastructure and is excellent for fast-growing e-learning platforms that need easy scaling to accommodate growth. For users who are just getting started with creating an e-learning platform, Chamilo would be more appropriate. Other INTERNET YA hosting packages include e-commerce hosting and application hosting, as well as business and email hosting.
INTERNET YA performs regular backups powered by redundant storage systems and backup generation tools. The backup drive has a storage space of upto 1000GB.
The vendor has designed dedicated Windows/SQL and Linux RHEL/CentOS Servers plans specifically for organizations that need complete control over software and hardware components to install their business applications.
For novice webmasters, navigating the INTERNET YA website can be quite challenging. Its array of hosting plans can also be confusing to some users.
Pricing and Support
INTERNET YA does not include the prices of its hosting plans on its website. This means that customers who are seriously considering its hosting solutions would have to contact them for pricing.
This is an obvious turn-off for potential customers who would want to easily compare web hosting prices from several vendors before commiting to one. All the same, the vendor provides a 30-day money-back guarantee and a 99.99% uptime guarantee.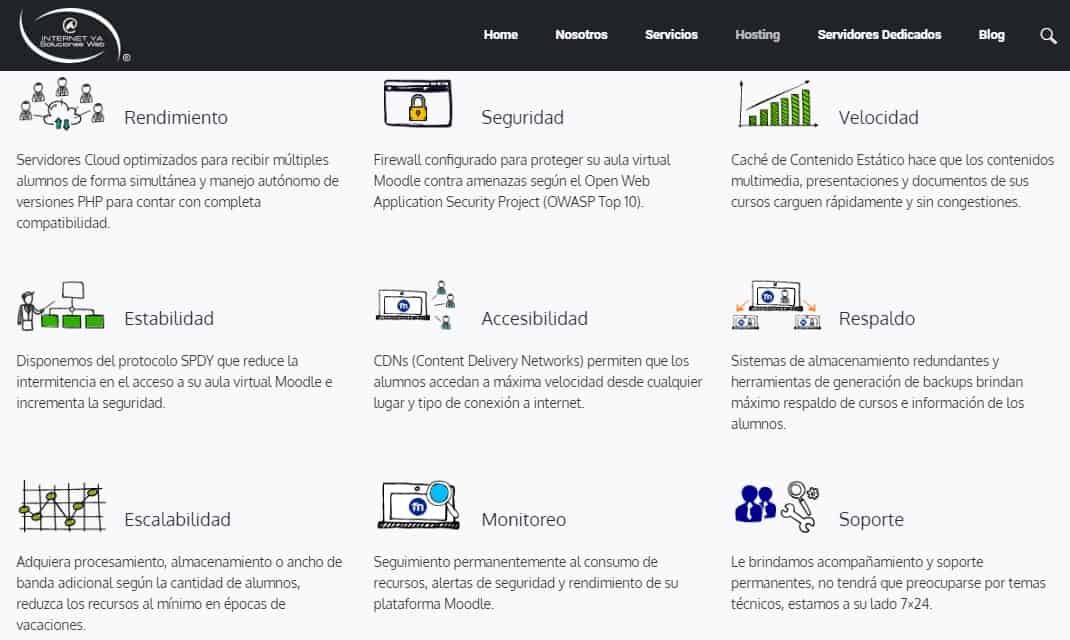 Clients can contact INTERNET YA via telephone, email, or ticketing system. , though live chat support is not available. The vendor says that its technical support desk is available 24/7 yet my support email was never responded to. INTERNET YA has included a knowledge base as well as a blog on its website, too.