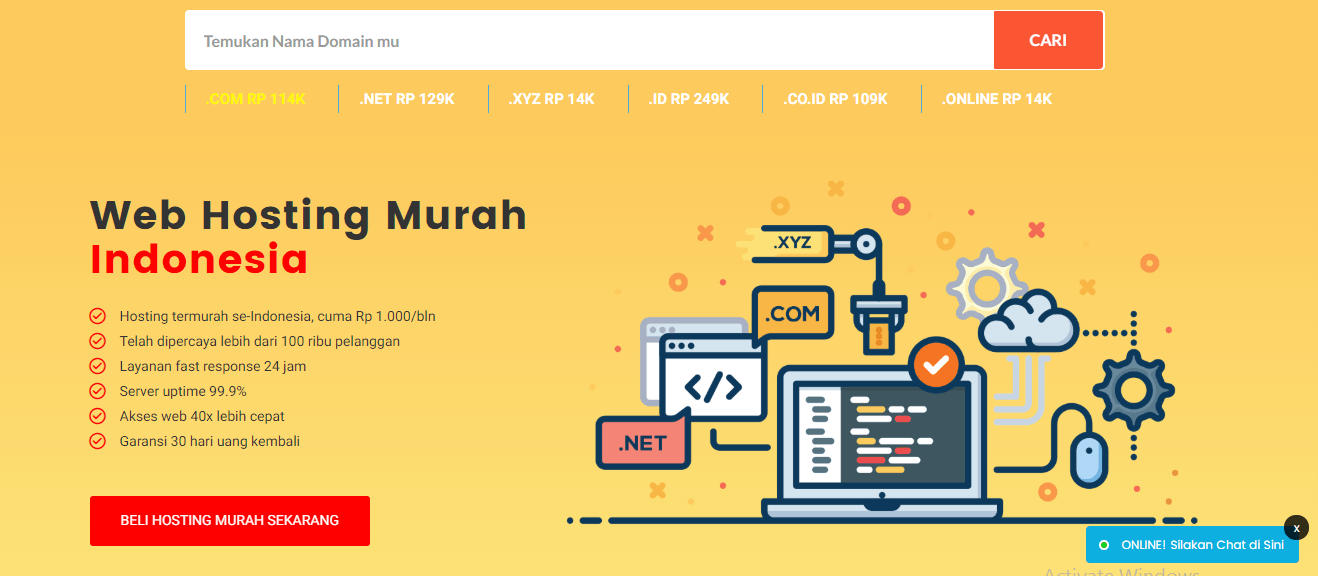 IDwebhost has been providing Indonesian website hosting since 2004. The modern website is provided in Indonesian.
It's one of the leading hosting providers in Indonesia, with more than 100,000 customers from around the world
. It claims to be a cheap provider, so it will be interesting to find out if this top company lives up to its reputation.
Features and Ease of Use
This company provides a simple, straightforward selection of shared hosting plans, which come with the following core features:
99.9% server uptime
Automatic weekly backups (higher-tier plans)
Free domain registration with most plans
Up to twenty add-on domains
Free SSL certificate with most plans
90MB to 15GB disk space
1GB or unlimited bandwidth per month
In terms of its infrastructure, IDwebhost has multiple servers in data centers located around the world. The servers run on Litespeed Web Server, CloudLinux, and for WordPress users, Litespeed cache facility to make your website up to 50 times faster. There is a 99.9% uptime guarantee, however, it's not backed by an SLA.
There are a lot of value added features for beginners. IDwebhost provides a free (for six months) website building tool with more than 300 templates included, as well as a Softaculous installation with more than 90 programs. If you're an e-commerce store, there's a free WooCommerce plugin for WordPress websites.
For experts, there's support for PHP version 5 and 7, as well as CGI, FTP accounts, MySQL, and phpMyAdmin, however, there's no SSH access or support for other advanced coding languages. Cron jobs are enabled, so you can setup up automatic scripts.
There's quite a few security features which come out of the box such as CageFS, Anti Virus, and Anti Malware Systems, but nothing too outstanding, apart from the added bonus of Cloudflare CDN.
Pricing and Support
As the website claims, the prices are cheap. There are five packages and as the prices increase, you get more value added features and more resources. To benefit from the website building tool, you do need to upgrade to one of the pricier higher-tier packages.
This is where things become a bit complex. In all plans except the cheapest one, SSL certificates are included for free. In the second cheapest plan, you receive a free domain for one year, while in the three higher-tier packages, you get a domain that remains free forever.
Plans can be bought in one, two, or three year increments. The price is substantially reduced if you buy a longer term upfront. There's a 30-day money-back guarantee, which goes some way to counter the long term commitments.
Customer service, as you would expect with a large host, is 24/7 via live chat. There are local Yogyakarta, Jakarta, and Semarang phone numbers with business hours from Monday to Friday 8:00 a.m. to 4:00 p.m. There are lots of tutorials on the website, which is great for beginners and new website owners.
I contacted them on live chat at 10:00 p.m. local time and the operator picked up straight away. He was helpful and answered my questions within a couple of minutes. As well as being polite, he was happy to chat with me in English.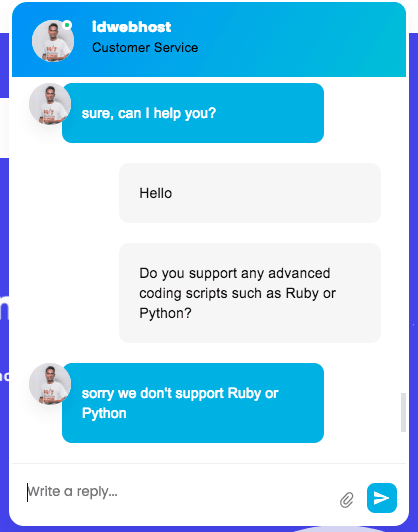 How much does IDwebhost cost?
IDwebhost offers plans from $0 to $69. The price depends on which type of hosting plan you choose. You can see the updated pricing table (updated weekly) below.

Which IDwebhost plan should I get?
My recommendation is to start with a cheaper plan. You can always upgrade later on. IDwebhost can help you with the migration to a more expensive plan. The increase in visitors many times takes longer than expected and you shouldn't pay a lot of money until the need arises. Of course, your needs may vary, and you can consult with a hosting expert from IDwebhost here.

How good is IDwebhost's customer support?
IDwebhost is not ranked as one of our top web hosts. But that can also be a result of IDwebhost being a small, under the radar, hosting provider. There are advantages to a small hosting company – as a customer, you are more important to them. You can also check out our comparison of the most popular web hosting services here.