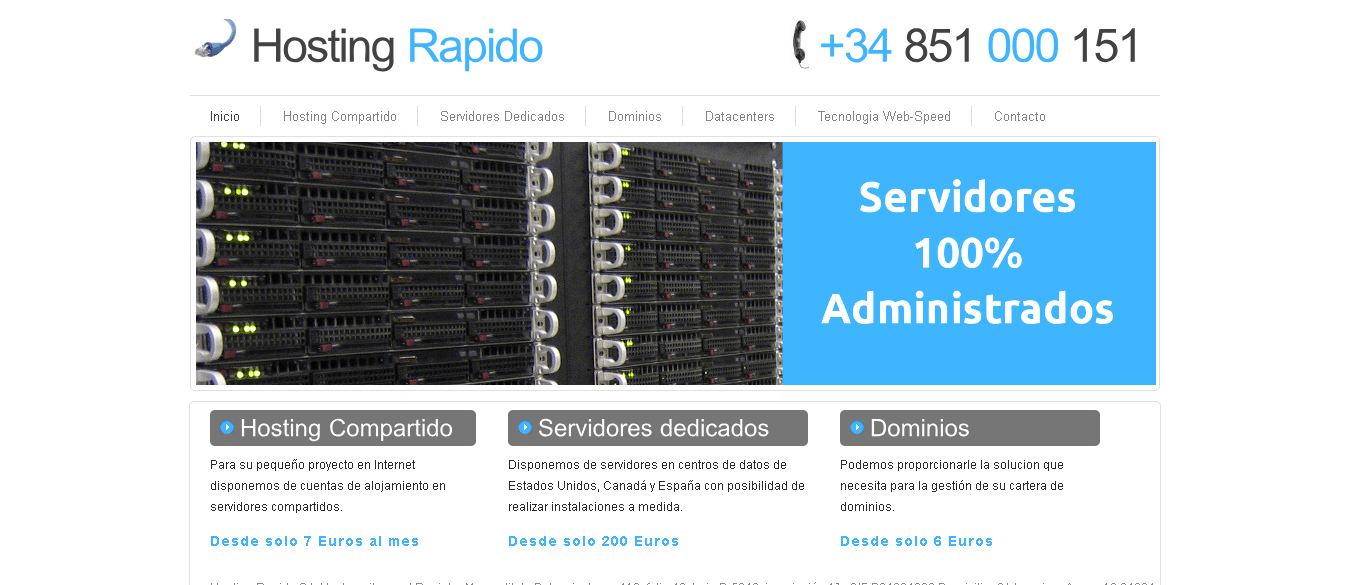 With server locations in the U.S., U.K., and Spain, Hosting Rapido aims to provide excellent web hosting solutions to Spanish individuals and businesses from its Spanish-language website. While the vendor claims to be powered by several data centers in the U.S., U.K., Canada, and Spain, a closer analysis leads me to believe that it may be a reseller hosting company that does not own its own data centers. This company has been providing shared hosting, dedicated servers, and domain registration services since it was established in 2004.With server locations in the U.S., U.K., and Spain, Hosting Rapido aims to provide excellent web hosting solutions to Spanish individuals and businesses from its Spanish-language website. While the vendor claims to be powered by several data centers in the U.S., U.K., Canada, and Spain, a closer analysis leads me to believe that
it may be a reseller hosting company
that does not own its own data centers. This company has been providing shared hosting, dedicated servers, and domain registration services since it was established in 2004.
Features and Ease of Use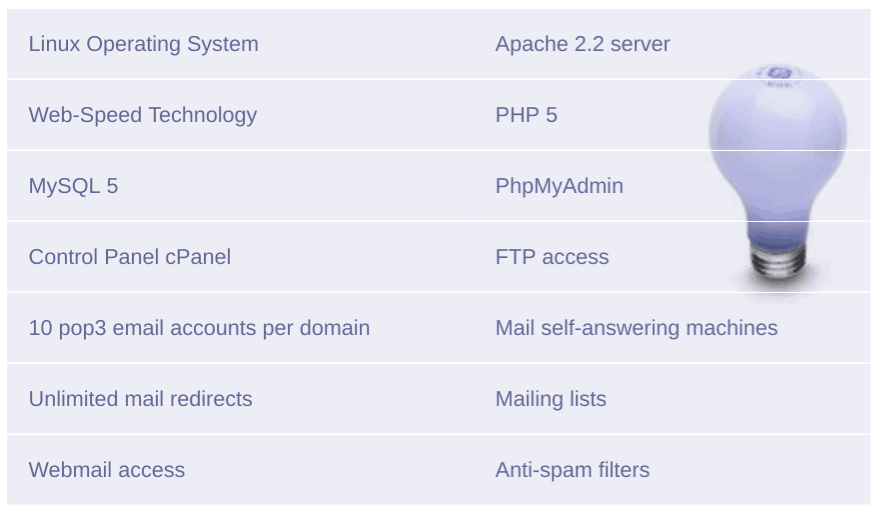 Hosting Rapido's hosting solutions come with the following general characteristics:
Linux operating system
Apache 2.2 server
Web-speed ​​technology
PHP 5 and MySQL 5 support
phpMyAdmin database
 cPanel control panel
FTP access
Anti-spam filters
Unlimited mail redirects
Webmail access
Hosting Rapido's servers are housed in modern data centers located in the U.S., the U.K., and Spain that are powered by an uninterruptible power supply. The vendor's most basic shared hosting package comes with 500MB disk space, 5GB monthly bandwidth, and 5 parked domains. The premium shared hosting package includes 2GB disk space, 25GB monthly bandwidth, 3 additional domains, and 20 parked domains. All packages include one mailing list and 100 email accounts. They do not provide SSL certificates, even as an additional solution.
Web-speed data compression technology is used to improve the loading speed of their clients' websites. Rather than sending the original contents of the pages to viewers' browsers, the servers send lighter compressed versions of the pages that load faster.
Hosting Rapido's own website is easy to navigate but is relatively sparse when it comes to describing the hosting services.
Pricing and Support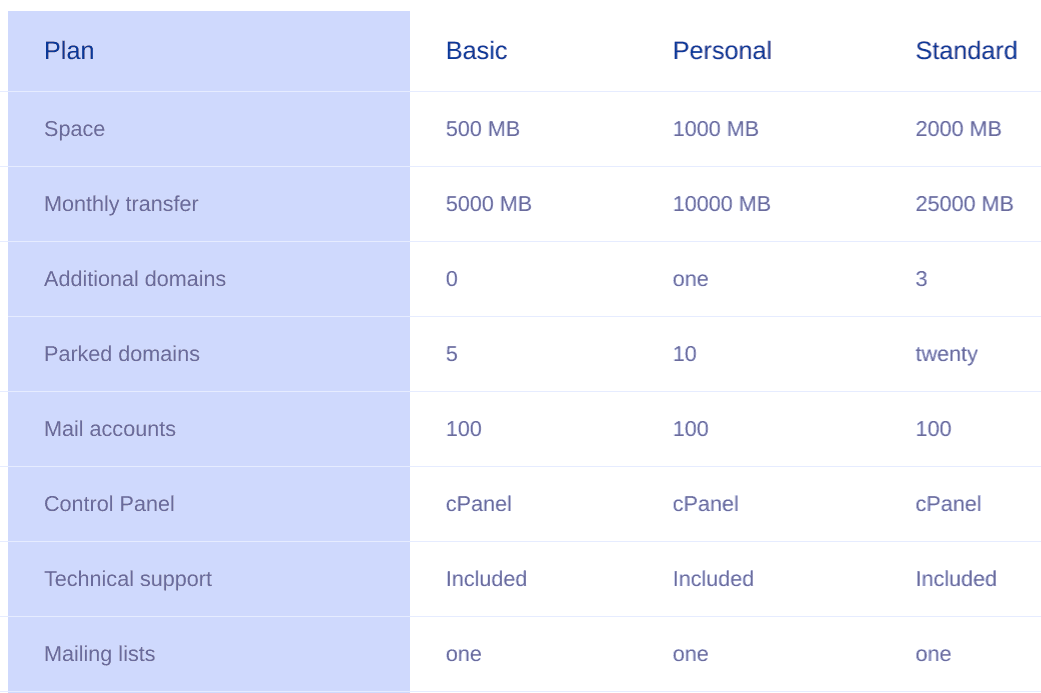 Ostensibly, Hosting Rapido's euro-denominated prices are in line with what other vendors are offering in the market. However, the fact that their starter package provides just 500MB of disk space (and the premium package provides just 2GB of disk space) makes their solutions quite expensive. This company does not offer VPS solutions, and none of the packages features unlimited bandwidth or disk space.
Hosting Rapido offers payment plans that may not be as flexible as most users would prefer since you are required to enter into a hosting contract for at least one year. Unfortunately, this commitment risk is not mitigated because they do not provide a refund policy or an uptime network guarantee.
The only ways to reach out to Hosting Rapido's customer support desk is by telephone or ticket; there's no live chat and no email support. Unsurprisingly, this means they have no 24/7 support. In fact, they take frustratingly long to respond to support tickets, and on one occasion the support team sent me a short, vague response to a ticket I had opened more than 72 hours before. As of yet, there is no knowledge base to help you support yourself, and the published FAQ section is extremely sketchy.