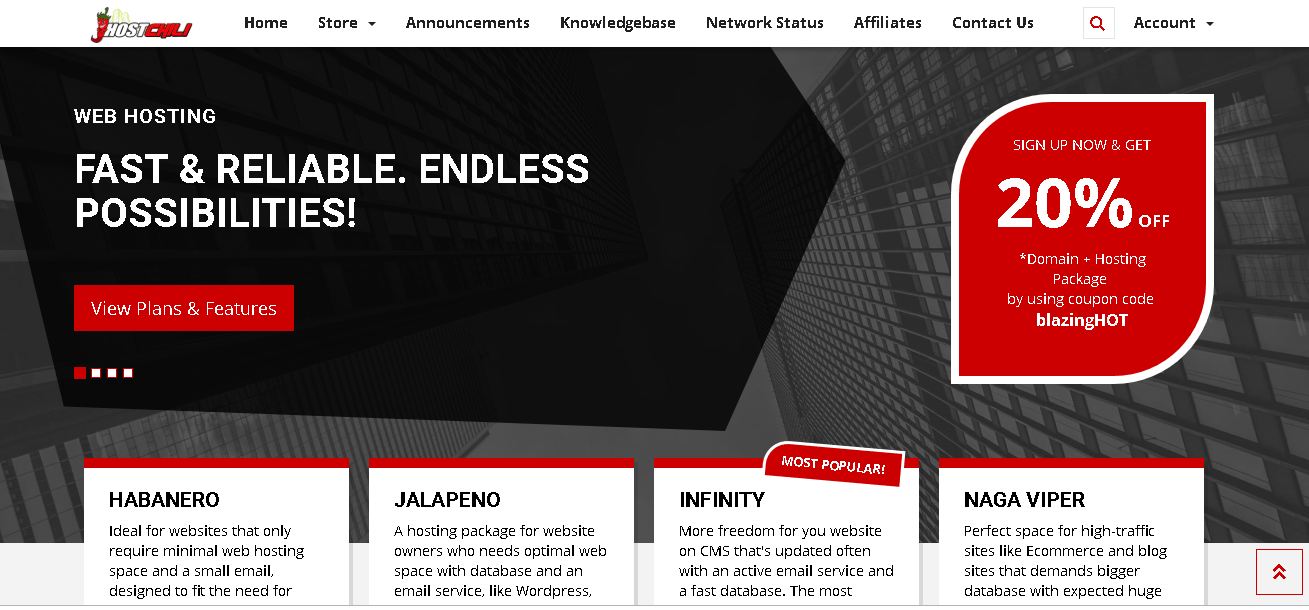 Hostchili is based in Cebu City, Philippines, where it was founded in 2015. It has evolved from a service to host the websites developed by its founder into a standalone service to host anyone's websites.
Hostchili's chili pepper-themed website is in English.
Features and Ease of Use

Host Chili offers shared Linux web hosting, with Windows hosting "coming soon."
There are four Linux web hosting plans – named Habanero, Jalapeno, Infinity, and Naga Viper – which include unlimited monthly bandwidth and unlimited email accounts. The entry-level Habanero plan comes with 1500 MB of storage, and the next three plans provide 2500 MB, 5000 MB, and 7500 MB of storage respectively.
Shared web hosting plans also include these features:
Free domain with some plans
99.9% uptime guarantee
30-day money-back guarantee
WordPress
Free website migration
cPanel
SpamAssassin
Automatic website backups
Picking out one of these features, SpamAssassin uses a system of text analysis, DNS blocklists, Bayesian filters, and cooperative filtering databases to weed out unsolicited and malicious mail.
Hostchili's hosting plans are suitable for developers. Not only do they include unlimited MySQL databases and phpMyAdmin access, but also they support the PHP 5, Ruby on Rails, Perl, and Python programming languages. You can also schedule Cron jobs.
If programming your website from scratch is not for you, you can use the one-click installer instead to install over 75 CMS and other applications including WordPress, Joomla, Drupal, and Magento.
Pricing and Support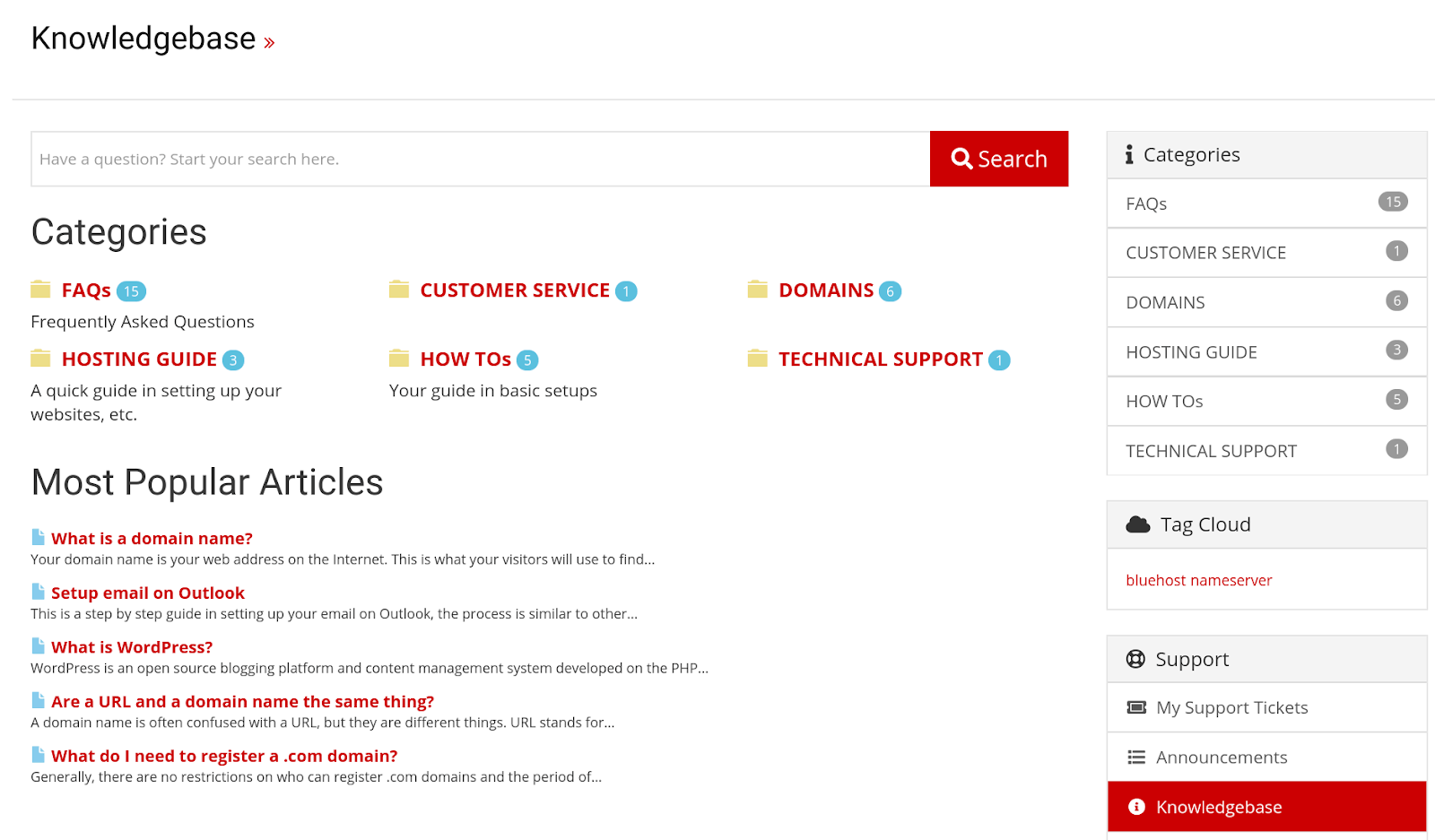 Hosting prices in the Philippines have a wide range, and Hostchili offers hosting plans that fall somewhere in the middle. The entry-level Habanero plan costs roughly the same as a children's meal at a fast food outlet per month. The "most popular" Infinity plan, on the other hand, is about 2.5 times more expensive.
You can get a free domain when you pay for one of the more expensive plans up-front for two years. If paying for two years in advance scares you, you might take comfort from the 30-day money-back guarantee that should get you out if anything goes wrong within the first few weeks.
The bad news is that when attempting to purchase a plan, it seems pretty much impossible to progress beyond the domain registration or transfer step. Every domain name I entered – with the intention of transferring or registering anew – was met with the error message "Invalid domain name provided: Domains must begin with a letter or a number. Please check your entry and try again." And then the page froze.
Hostchili's knowledge base is a little limited in scope, so it's a good thing that you can get 24/7/365 support via email and a ticket system. The only problem is that I couldn't summon (pre-sales) support since my contact form submission went unanswered.