Host Color's roots extend as far back as 1999, though HostColor.com would not be created until three years later, when Host Color was established as a legal entity. The company has been providing web hosting solutions ever since. The U.S.-based company provides a variety of
premium web hosting solutions backed by multiple data centers
across four continents.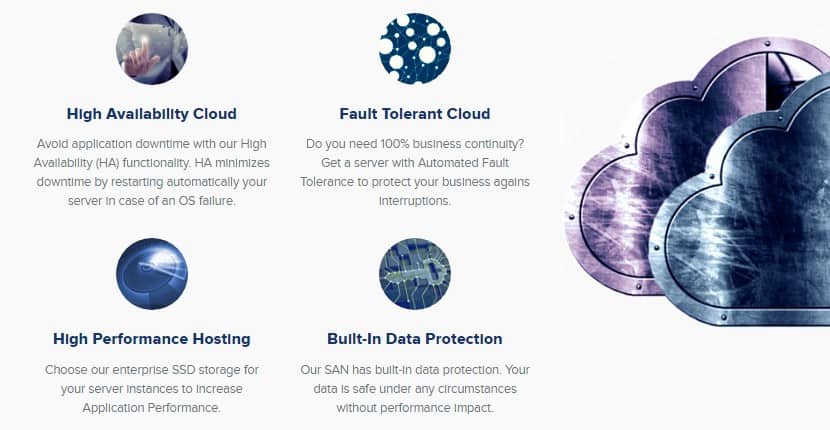 Features and Ease of Use
Host Color boasts a variety of hosting options packed with a long list of features that include:
100% network uptime SLA
VMware cloud computing automation platform
Enterprise-grade SATA and SSD storage
Lightning-fast Storage Area Network (SAN)
Support for thousands of applications and popular operating systems
Ironically, the long list of hosting options can be a challenge for new users trying to figure out which plan is best for their website. But a closer look reveals that Host Color offers certain unique features that has helped the company stand out in an increasingly crowded hosting landscape. For instance, Host Color provides a high-availability and fault-tolerant cloud to ensure 100% business continuity and that all the websites they host don't experience any noteworthy downtime. Further, their SAN features built-in data protection, so regardless of any catastrophes (or perhaps just mistakes), you'll always be able to recover and restore your data.
Host Color also uses enterprise-level SSD storage to improve the performance of their customers' websites. They've also doubled the PHP memory limit of their cPanel shared hosting services, which gives you far more stability even with the most resource-intensive PHP scripts and applications.
Plus, since Host Color's shared hosting services are hosted on a cloud infrastructure, this means better reliability and uptime for your server. You even get a dedicated IP address and domain-validated SSL certificate with their higher-tier shared hosting packages — which further helps your SEO rankings and email marketing efforts.
Pricing and Support
Host Color offers practically every kind of hosting solution you can think of at reasonable prices. While their many hosting plans can be confusing to sort through, the company is very transparent about these plans and works to ensure that there are no hidden tricks and costs that are common with many hosting providers.
Because of their cloud infrastructure, it's easy to scale your packages up or down when needed. This means even more flexibility, particularly for businesses that anticipate traffic spikes or lots of growth in future. It's also possible to customize your own hosting package.
The U.S.-based Host Color support team is available 24/7/365. The most effective way to get in touch with them is by using their support ticket system. They also offer American telephone numbers, email, and a live chat on their website as alternative contact options. However, please keep in mind that the live chat may have limitations when it comes to addressing more complex issues. For fast and comprehensive solutions, it is recommended to reach out to Host Color through their ticketing system.
In my experience, Host Color responds quickly to support tickets submitted. I got a response to my long list of questions within an hour. However, when I contacted Host Color through their live chat, there was a considerable delay before I was connected to someone who could answer my questions. That said, the representative I communicated with was polite and helpful and my queries were adequately addressed.