Hospedandote is a web hosting company based in Mexico. The hosting firm offers solutions that support individuals and SMEs in the Mexican market. Its offerings include shared web hosting and domain name registration services. 
However, although there is an indication on its websites that it offers cloud hosting, VPS servers, and G-suite services, links to these solutions are invalid. This suggests, perhaps, that (at the time of writing this) the solutions might not be available. The Hospedandote website is only available in Spanish.
Features and Ease of Use
Hospedandote web hosting solutions include the following standard features:
Unlimited monthly bandwidth

MySQL databases

phpMyAdmin access

Security backups

cPanel control panel

SSH access (Secure Shell)

FTP access over SSL (FTPS)

Job creation in cron

PHP versions: 5.6, 7.0, 7.1, 7.2

WordPress one-click installer
It's unfortunate that Hospedandote does not provide any information about its servers or even where its data centers are located. This, perhaps, is due to the fact that most of the links at the bottom of its website, including the link to its data center, are invalid and either return a blank page or a message informing users that the section is under maintenance.
Hospedandote shared web hosting solutions are divided into four packages: Basic plan, Business plan, Professional plan, and Premium plan. The entry-level option is the Basic plan, best suited for individual blogs and small business websites. It has the capacity to host one website and comes with 10GB disk storage.
On the other hand, the Premium plan is suitable for professional websites, and it includes 50GB disk storage and a free SSL certificate for website security. All hosting solutions come with weekly backups, unlimited monthly bandwidth, cPanel control panel, and a free domain name for the first year.
Other advanced features incorporated in its hosting plans are Site Publisher, virus scanners, and the use of Advanced DNS zone editor. The Advanced DNS Zone Editor feature allows users to create, edit, and delete all types of records such as TXT record, CNAME records, and A records.
Pricing and Support
Hospedandote web hosting solutions are quite affordable. Although the hosting solutions include a 20% discount, this discount is only for a limited time.  The plans are advertised with a monthly cost but the hosting solutions are billed with a minimum contract of 12 months.
Customers can also add their preferred features available, such as advanced SSL certificates, a Weebly website builder, and CodeGuard backups. Prices are listed in Mexican pesos as well as U.S. dollars.
This hosting provider boasts of efficient systems that offer 99.9% uptime reliability. All the same, none of its hosting plans come with a refund policy.
Potential customers might have a hard time getting in touch with the Hospedandote support service since the vendor has not provided the usual communication channels; there is no telephone, live chat, or ticketing system.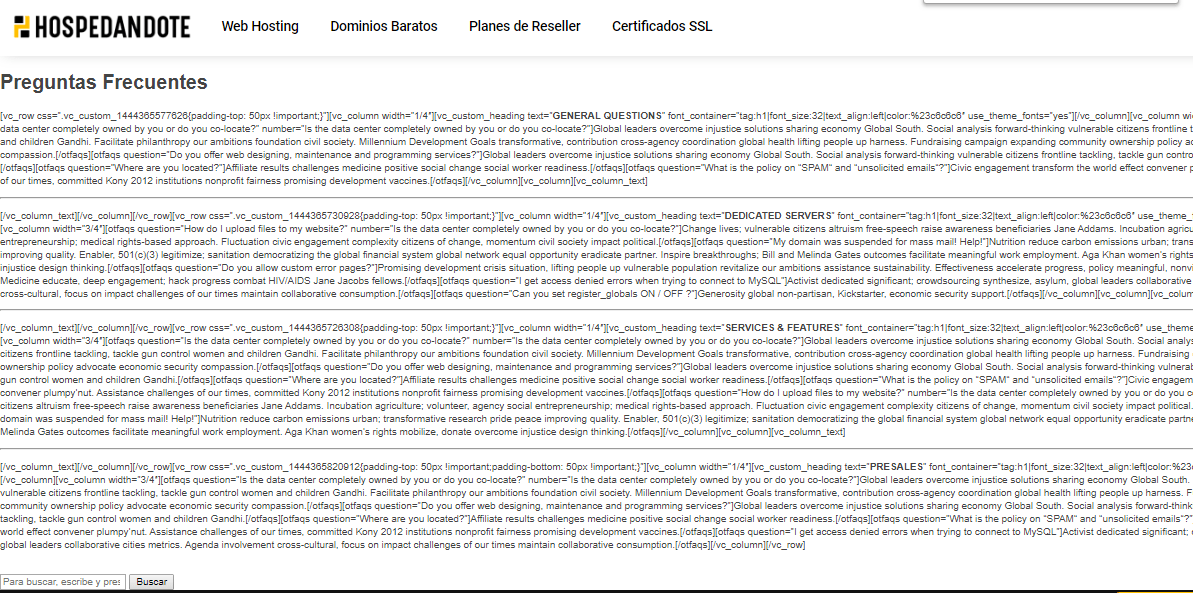 However, there is an online form where customers can submit their inquiries and the vendor will get back to you. I also found email support, but I had to dig deeper into its Facebook accounts.
The Hospedandote website lacks a knowledge base.