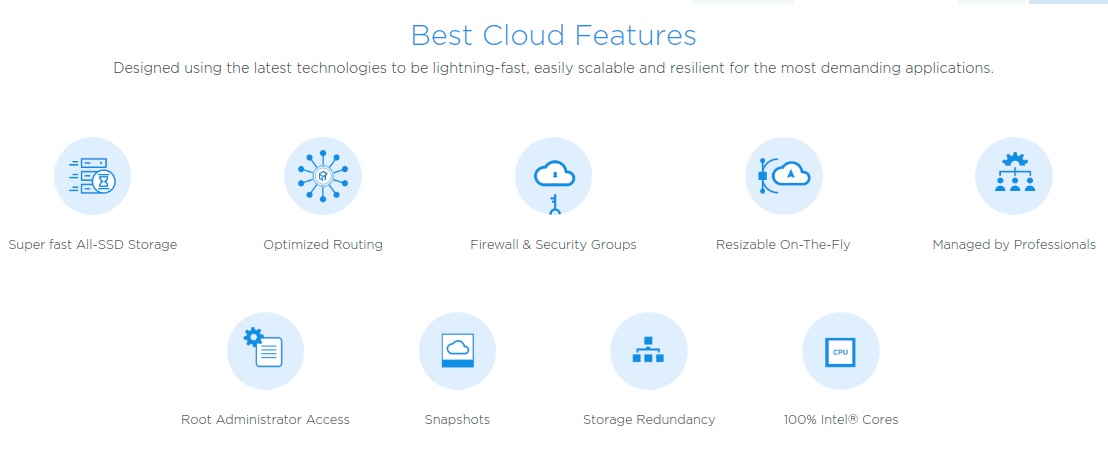 GloboTech is a web hosting company based in Canada. Established in 1999, the hosting company has evolved to become a global hosting provider. Today, it has a big client base serving customers in more than 150 countries worldwide. Some of its offerings include cloud servers, dedicated servers, and public cloud as well as private cloud services. The GloboTech website is available in both English and French.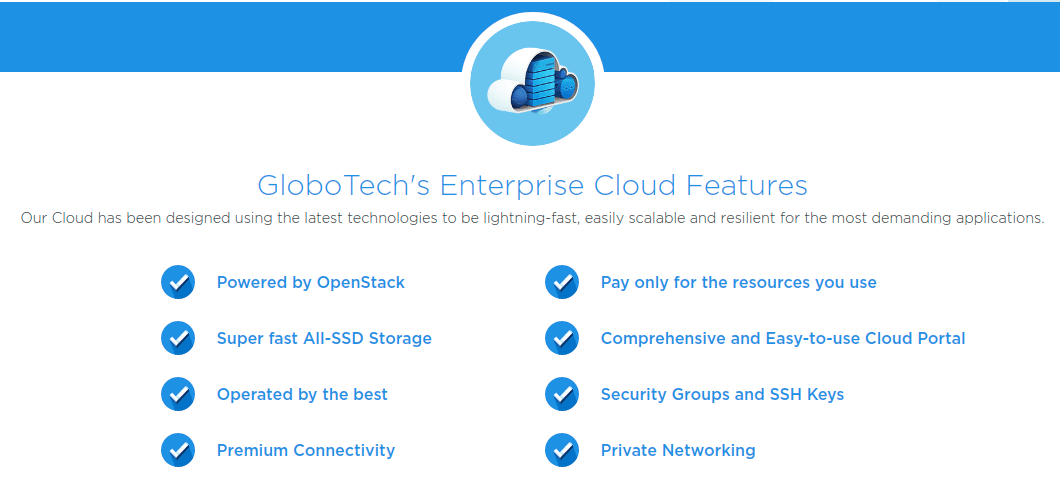 Features and Ease of Use
Some of the features you can expect from GloboTech cloud hosting solutions are:
SSD-based web hosting servers

DDoS protection

24/7/365 customer support

100% network uptime guarantee

One-click app installer

Snapshots backups

Security Groups and SSH access
GloboTech cloud hosting solutions rely on enterprise-grade hosting infrastructure for optimal hosting performance. The vendor uses fast SSD storage servers with 100% Intel cores and up to 10 Gbps DDoS protection to protect your server against DDoS attacks. This ensures the vendor offers fast and secure web hosting services to its clients.
GloboTech cloud servers come with scalable resources to deliver the high-performance and stability that your business needs. With these server solutions, you can launch your servers within seconds and customize them per your business requirements. The scalable resources include RAM, CPU, and bandwidth as well as a disk controller.
Aside from including snapshot backups in its hosting solution, GloboTech further offers backup packages as add-ons. The dedicated backup plans are designed to meet the preferences of its clients, ensuring that you only pay for the backup services you actually use. You have the flexibility to create backups on one or multiple servers, choose backup intervals ranging from every hour to every day, or as needed. The backups also include incremental data backup options, allowing users to save backup space by only storing the changed data.
Pricing and Support
GloboTech cloud solutions are quite affordable although you only pay for what you use. The hosting solutions are offered on an hourly basis but you can also purchase monthly subscriptions. Prices are listed in U.S. dollars and Canadian dollars.
Since GloboTech hosting solutions are highly customizable, they don't include a refund policy. The hosting solutions, however, come with a 100% uptime network guarantee, higher than the industry standard uptime of 99.99%.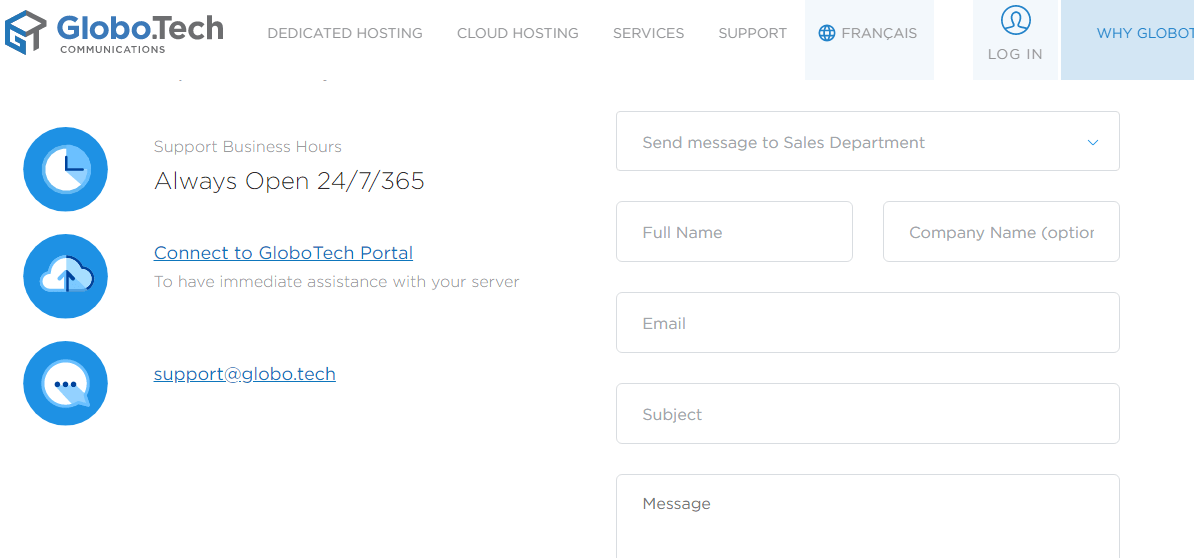 Contact GloboTech customer support via telephone, email, ticketing system, or live chat. The technical support team is available 24/7/365 and promises an average response time of 15 minutes to its support tickets. All the same, I sent its support team a message but received no response.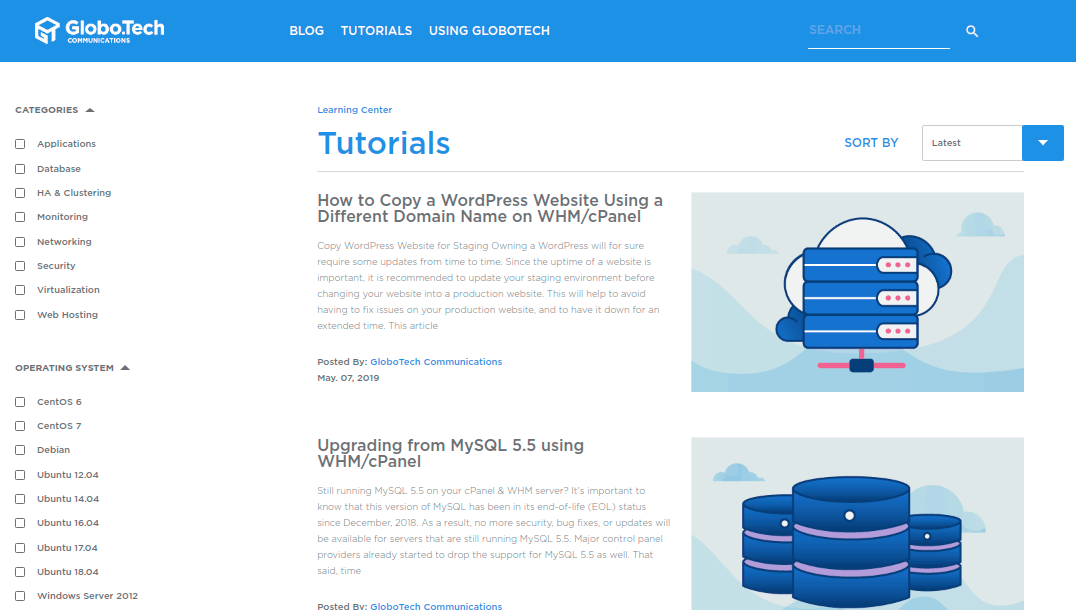 GloboTech also has a fairly detailed knowledge base with articles and video tutorials.