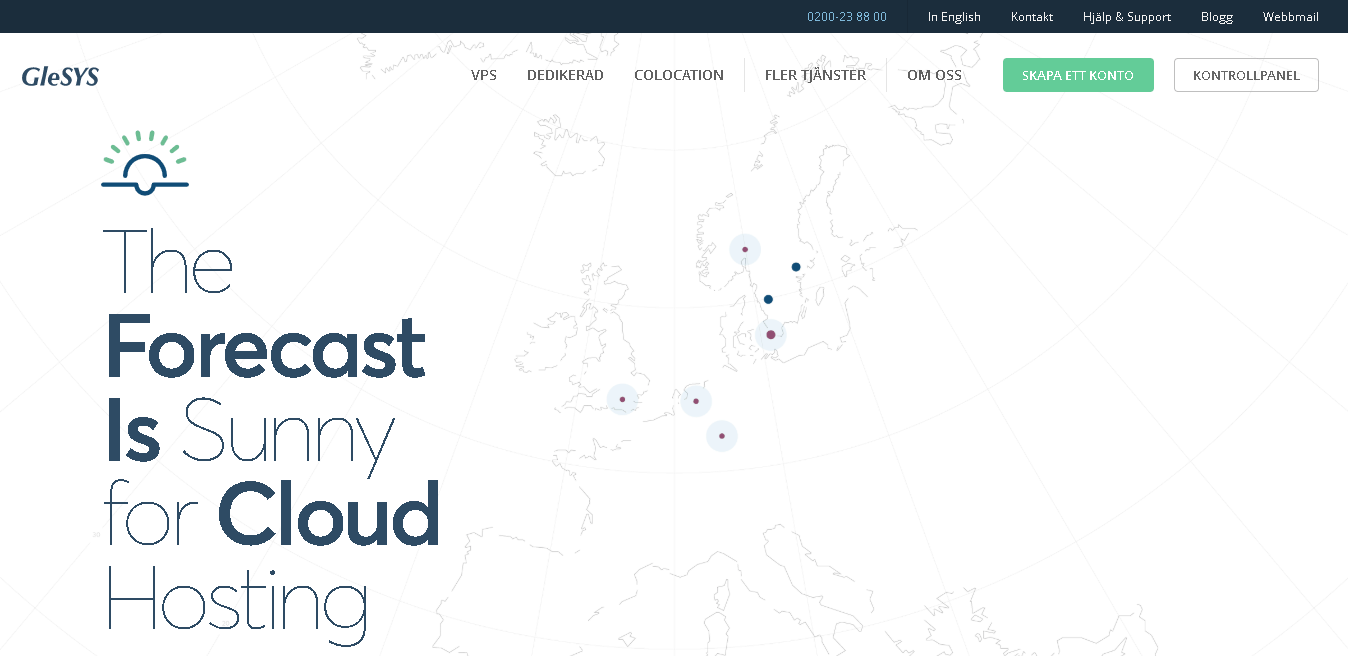 Swedish company GleSYS was established in 1999. In its 20+ years, it has accumulated more than 4,000 customers worldwide. Today, GleSYS is among the top ten web hosting companies in Sweden by market share. It offers VPS, dedicated server, colocation, and backup services.
The GleSYS website can be switched between Swedish and English.
Features and Ease of Use

GleSYS owns two Swedish data centers, in Falkenberg and Stockholm, and has also partnered with some of the leading data center outlets in several countries including Norway, Germany, the Netherlands, and the United Kingdom. All data centers provide the right conditions for redundant connections and neutrality to deliver stable hosting services.
The GleSYS VPS, dedicated server, and colocation services come with the following standard features:
IPv4 and IPv6
Up to 100 Mbps bandwidth
Up to 10 Gbps uplink
Hardware RAID components
Connection to the GleSYS network backbone
Access to IPMI/KVM
DDoS protection
Offsite backups included in OpenVZ
cPanel/DirectAdmin control panel
Customers can configure the GleSYS VPS servers, to pay for only the features and resources they use. You can choose the hosting platform (OpenVZ or VMware), the operating system, storage, RAM, CPU cores, and bandwidth.
GleSYS utilizes Veeam (in VMware) and Idera (in OpenVZ) for server backups. Additionally, you benefit from daily backups supported by Bacula backup systems. These backups, including both full and incremental ones, are kept for 14 to 21 days in case recovery is required.
Pricing and Support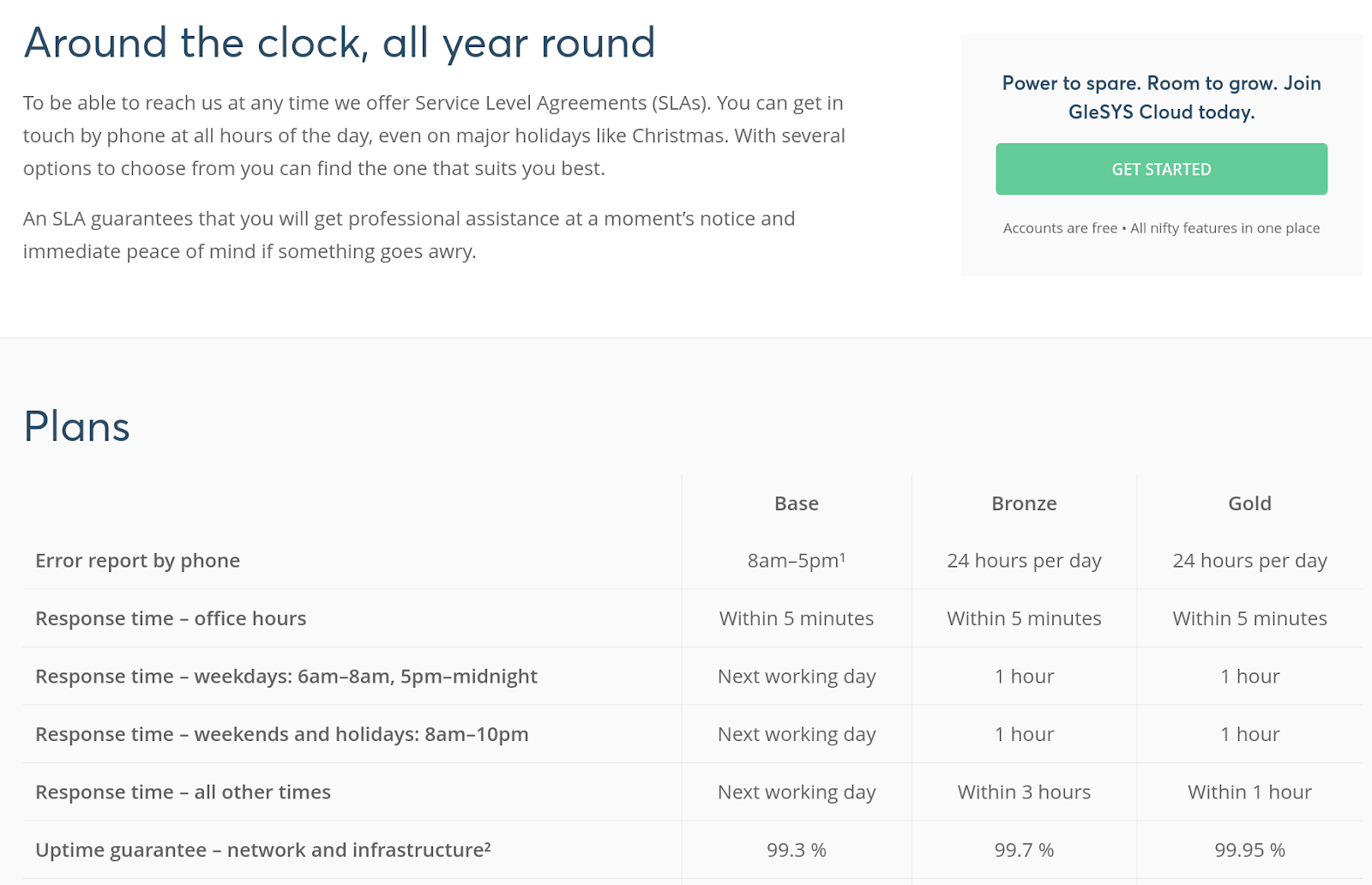 This vendor's hosting solutions are quite affordable compared with competitor companies. You can pay on flexible monthly billing cycles (in Swedish krona), but VPS plans can also be paid on an hourly basis.
The 99.3% network uptime guarantee falls short of the usual industry minimum of 99.9%. If this worries you, you won't be reassured by the fact that there is no money-back guarantee (and no free trial to test the services).
Customers can contact the GleSYS technical support team via telephone and email during office hours, but there is no ticket system or live chat. Unfortunately, I received no response to my exploratory email as a prospective customer.
For enhanced 24/7 support and a higher uptime guarantee, you can purchase an Extended SLA.