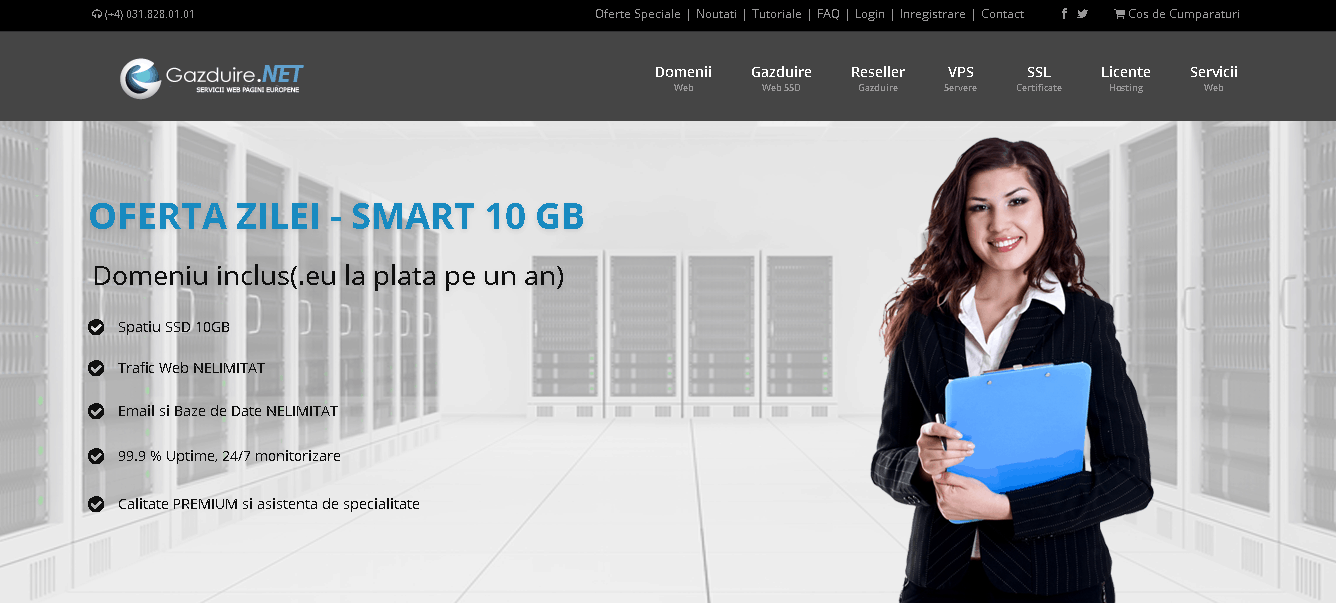 Romanian web hosting provider Gazduire.net has been in business since 2002. It focuses on cPanel shared web hosting, reseller, and VPS hosting products for customers at the low-price end of the market.
Gazduire.net's data centers are located in Romania, and its website is in Romanian.
Features and Ease of Use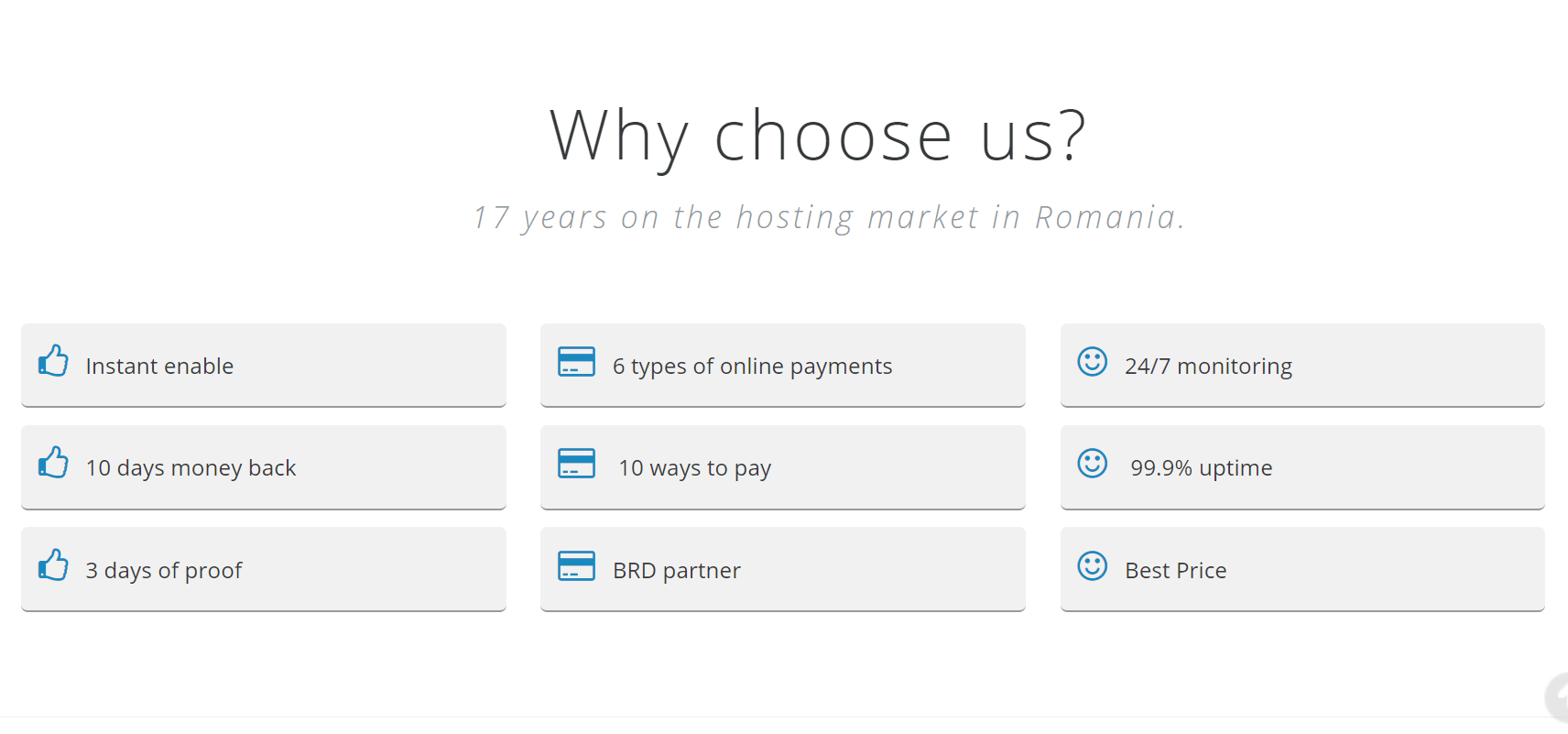 This vendor underpins its hosting solutions with a solid set of features, including:
99.9% uptime guarantee

Domain registration with discounted rates and free domains

Multidomain hosting with up to unlimited subdomains and addon domains

Free SSL certificates

Premium SSL certificates from RapidSSL, GeoTrust, Symantec, Thawte, or Comodo

Email hosting with unlimited accounts

Weekly automatic backups

Up to 500 GB of SSD storage

Unlimited data transfer with all plans
Gazduire.net provides the cPanel control panel so you can take complete control of your hosting solution. And for beginners, the free RVsitebuilder will help you build your website without technical expertise. Performance optimizations include LiteSpeed, LiteMage, and LSCache for WordPress. VPS solutions also come with Xen virtualization to improve stability and performance.
Despite its incredibly low prices, Gazduire.net should satisfy even the needs of hosting power users. It offers semi-dedicated resources with a guaranteed percentage of CPU processing plus your own RAM and SSD storage. All the essential tools and scripts will be installed for you: MySQL, PHP, FastCGI, Perl, SSI, Zend Optimizer, and GDLibrary.
Pricing and Support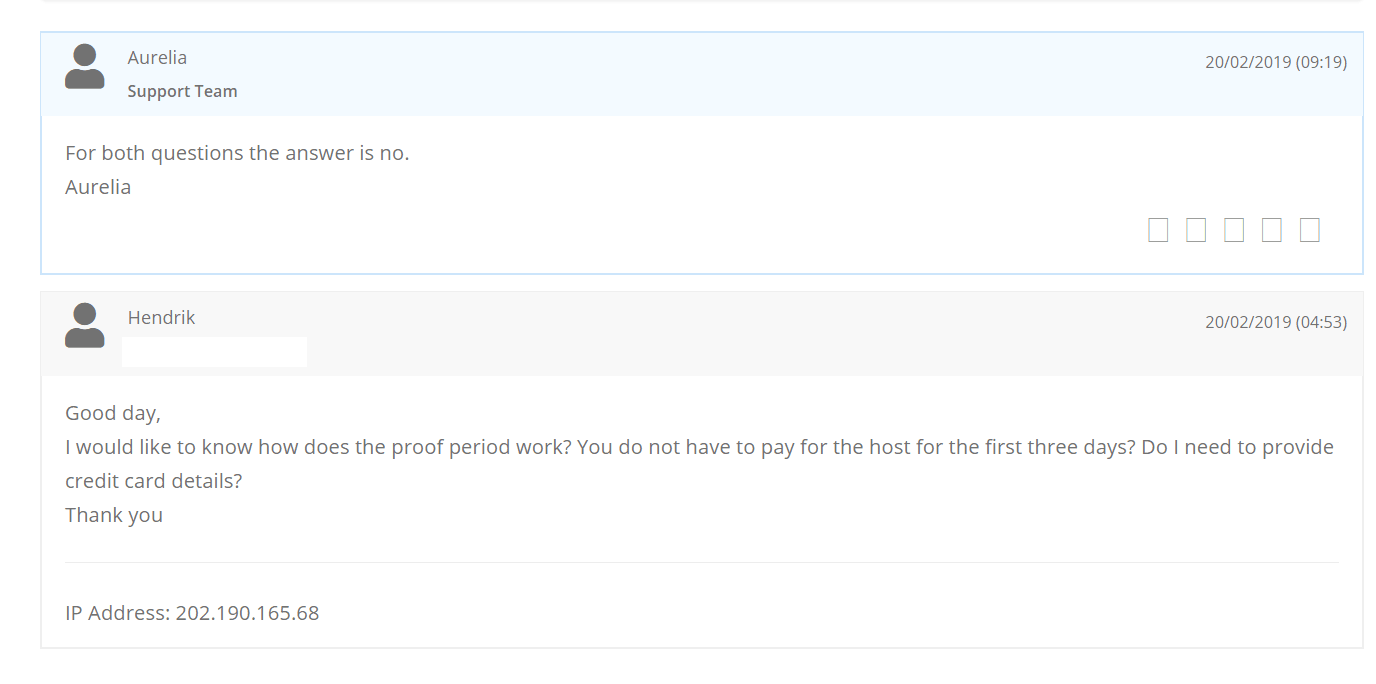 Gazduire.net's nine SSD web hosting plans are categorized as Smart Hosting, Business Hosting, and Corporate Hosting. All plans come with unlimited traffic, emails, and subdomains. Storage is limited, but you get a decent amount of storage for the price you pay. The low-end VPS hosting is also cheap for the features and resources you get, but you might need to purchase some add-ons.
You get a free SSL certificate, a free cPanel license, free LiteSpeed, and a premium account for Pagini Europene's e-commerce software. Unusually, only the middle Smart Hosting plan provides a free domain, but domains can be purchased at preferential rates. If you transfer an existing website, you get three months' free hosting.
Gazduire.net offers a three-day proofing period (so you can try before you buy), and 10-day money-back guarantee (so you can get out if you change your mind), but these are shorter than the test periods offered by many hosting vendors. You can pay for hosting plans by Bitcoin, SMS, or credit card (with a transaction fee).
Gazduire.net's support channels include live chat (while logged in), telephone/SMS, and email. It guarantees response times of 3, 5, and 30 minutes respectively. Although email and SMS support is 24/7, the live chat and telephone channels can only be used during working hours on weekdays. According to customer reviews, the quality of the support is somewhat inconsistent, as exemplified by one of my live chat interactions.
The knowledge base, while not comprehensive, offers several cPanel video tutorials and a set of FAQs.