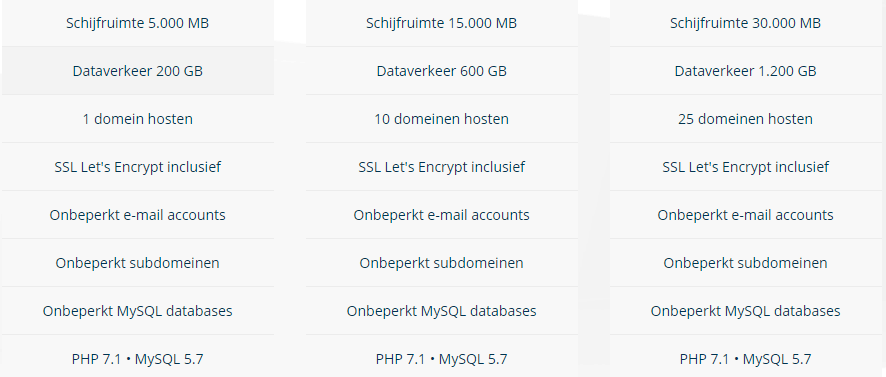 Futureweb is a web hosting company based in Belgium. The hosting firm has been running for over a decade and offers an array of hosting solutions, including shared web hosting, reseller hosting, email hosting, FTP file hosting, managed servers, cloud servers, and VPS servers. The Futureweb website is only available in Dutch.
Features and Ease of Use
Futureweb website services come with the following standard features:
DirectAdmin control panel

Free Let's Encrypt SSL certificates included

Unlimited email accounts

Unlimited subdomains

Unlimited MySQL databases

PHP 7.1 support

IPv4, IPv6 addresses
With Futureweb web hosting solutions, customers get to host their websites and servers in data centers located in Belgium. The data centers operate entirely under Futureweb's management and are connected to various high-speed internet backbones in both Belgium and the Netherlands, which guarantee its customers some of the fastest network connections. 
All of its servers are powered by two separate power feeds with separate UPS installation for power redundancy. Each UPS has its own separate backup generators that have the capacity to supply the data centers with power for several days in the event of power failure.  
Futureweb VPS servers include virtualization nodes that have dual 8-core 2.4Ghz CPUs and SAS disk storage, and are built with RAID architecture for the purposes of data redundancy and performance improvement.
Futureweb web hosting solutions are integrated with the DirectAdmin control panel for running and management of its customer's website activities. The web hosting solutions are optimized for all web applications and support PHP 7.1 and MySQL databases.
Other add-on features from this vendor include daily backups with up to 30-day retention, Plesk, cPanel control panels, and Windows Server, among other features.
Pricing and Support
The newly introduced promotion makes Futureweb's hosting packages some of the most affordable hosting plans in Belgium. Initially, the plans used to come with a setup fee, but the vendor seems to have revised its position and now its hosting solutions come with free setup. The hosting plans are offered with monthly payment options and prices are listed in euros.
None of Futureweb's web hosting plans come with a free trial or a return policy. In addition, the vendor does not seem to commit to an uptime guarantee.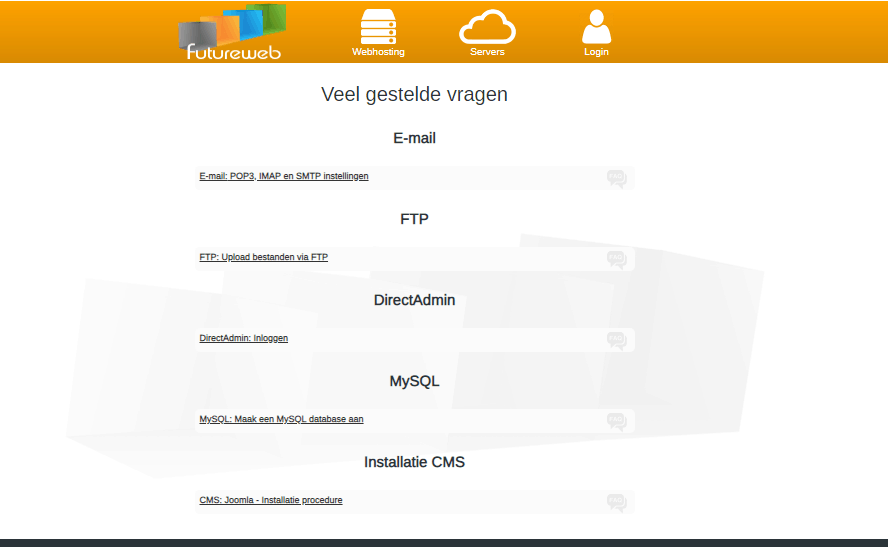 The customer support desk is available via various support means, including telephone, email, and ticketing system. Unfortunately, the hosting company does not seem to have live chat support. The technical support staff does not seem to be available round the clock, raising questions of how reliable they might be.
I sent this vendor a query via email and they responded two hours later.
Futureweb has not yet set up a knowledge base section.